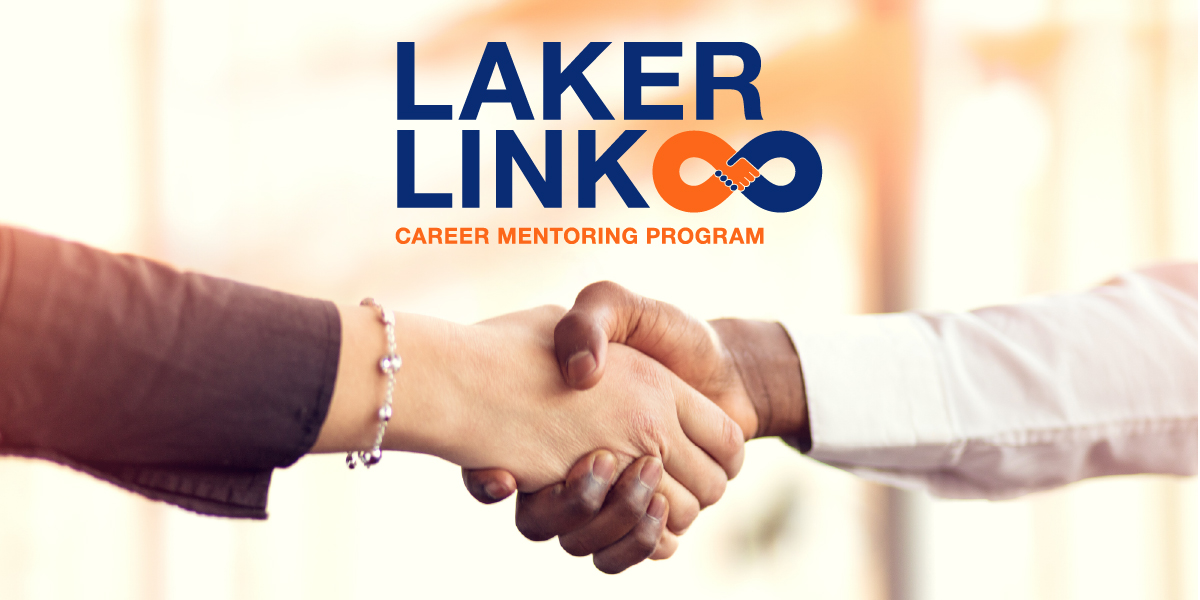 Laker Link Career Mentoring Program
Laker Link brings students preparing for the professional world together with alumni and industry leaders who, as mentors, can share their experiences. The program is an online, easy-to-use platform designed to cultivate meaningful mentorship opportunities for the Laker community. Mentors can sign up to review resumes, answer industry-specific questions, and share their professional experience and advice. Students seeking mentors can see their recommended mentors in the directory, as well as search for potential mentors by major, region, company, and other criteria, and then reach out to them to start the conversation. They can also discuss opportunities such as job shadowing, joining a board, and volunteering.
This mentorship program has the power to mutually benefit both mentors and students. Students and alumni mentees have the opportunity to receive advice, guidance, and perspective from their mentors. Mentors have a chance to share their story and experiences and invest in a rewarding relationship with a student who is eager to learn from them.