Advising
Our advisors work with you to make sure that you take the courses you need for your degree plan.
They're experts at navigating program-completion requirements and can help keep you on track as you work toward graduation.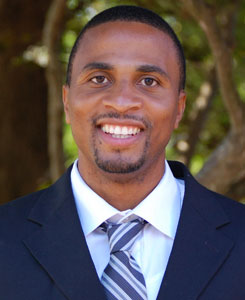 Find Your College of Business Academic Advisor
Contact an Advisor
Location
Magnolia Hall, Room 143
General Office Hours
Monday & Tuesday 9:00 a.m. - 7:00 p.m.
Wednesday & Thursday 9:00 a.m. - 5:00 p.m.
Friday 9:00 a.m. - 2:00 p.m.
Why do I have a "MUST SEE ADVISOR" hold on my Registration?
All Clayton State University students are required to meet with their academic advisor once a semester prior to registering for classes. The Must See Advisor hold indicates that a student needs to schedule and attend a meeting with their advisor.
How do I schedule an appointment?
Appointments can be made on line through the Center for Advising and Retention. College of Business Advisors do not provide advisement via phone or email. The earlier you schedule an appointment the better; failure to plan ahead could delay your ability to register for classes.
Things to do before your appointment:
Check and take care of all registration holds, excluding the Must See Advisor hold. You may view any active holds in your DUCK record.
Bring your most recently updated Curriculum Worksheet from your last advising appointment.
Look at the class schedule (if available) and note courses that you are interested in enrolling-in.
Know the days and times that you are able to be in class for the approaching term.
Make a list of any questions you have for your advisor.
Why am I classified as a General Business major?
Students begin with the General Business major classification unless they have selected another major: Accounting, Management, Marketing, Supply Chain Management.
How do I change my major?
You can change your major via the DUCK's 'Change Major' feature.
Your catalog year is determined by the year you entered Clayton State University.
To Withdraw or Not-Withdraw from a Course?
Withdrawing from a class is never an easy decision. Before you make a decision please read consult with your academic advisor and review the withdrawal information.
Will dropping a class affect my financial aid?
Depending on your aid packet, dropping a class may negatively impact your financial aid. Some packets require students to be enrolled a minimum of 12 hours per semester, for example. Contact the Office of Financial Aid for information regarding the requirements of your individual financial aid packet.
When do I register for courses?
Registration dates are set in advance according to the academic calendar. Your academic advisor will inform you of approaching course registration dates via Clayton State email.
Why do I get a pre-requisite error message when I try to register?
This message is an indication that you have not met the course pre-requisites to take that particular course. If you have not met the pre-requisites, you will not be able to take the class.
Every once in a while the registration system will not properly recognize a course taken at another university. If you have checked the pre-requisites for the course and believe you have met the requirements, please confer with your academic adviser to determine the best course of action.
What are non-business electives?
Depending on your catalog year, College of Business students are required to take 6 semester hours (two classes) of Non-Business Electives. MATH 1241, Survey of Calculus (MATH 1113 or 1501 can be used as substitute) is a required non-business elective because it serves as a pre-requisite for FINA 3101, Corporate Finance. Other non-business elective hours can be met through courses offered outside the College of Business. Non-Business Electives must be three credit hour semester courses and can not start with the following prefixes: ACCT, AVEL, AVMT, BUSA, BLAW, CAPL, CNET, CITZ, CSOR, CCSU, CSU, DSGN, ELEC, EMS, FINA, FSMD, HDSK, MKMC, MGMT, MKTG, MEDA, OFFC, OMED, PARA, PHED, RGTE, RGTR, READ, SUPR, TECH, TELE, WCOM, WLAB.
How to choose a non-business elective?
Search the academic catalog for courses that sound interesting to you.
Check the class schedule make sure the course is being offered and that you meet the pre-requisite/s.
Make sure the course is not on the list provided above and that it is 3 credit hour course.
Enroll in the course.