Renovation of Business & Health Sciences Phase II
Project Architect: 2WR Inc.
Contractor:Hogan Inc
Construction Dates: Completed August, 2011
Before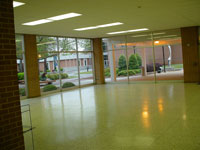 Lobby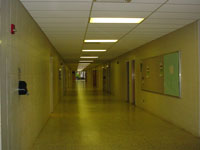 Hallway
After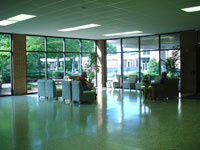 Lobby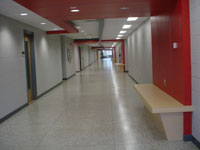 Hallway
Phase I - Business & Health Sciences has been completed. It included construction of a new 17,000 square feet Science Annex Building and HVAC retrofit of existing 40 year old Business & Health Sciences building. Six air-handling units with preheat, reheat, and cooling coils were installed.
Phase II Business & Health Sciences Remediation includes mainly classrooms, offices and hallways renovation. Other items included in the project scope are: replace exterior single pane windows, create four vestibules at the main entry, replace flooring, treat the sub-surface for the moisture, replace the ceiling, paint and minor work on the electrical system. These upgrades will reduce cooling loads and assist to be energy efficient.