Artificial Intelligence Study in Earth Exploration Summer Academy
Artificial Intelligence Study in Earth Exploration (AISEE) Summer Academy is a five years (2023-2028) project funded by NASA. Clayton State University will host a NASA-themed summer program for minority high school students each year. This program will provide eight-day summer residential STEM camp exposing participants to college life, NASA research, Earth data, and Artificial Intelligence (AI). Participants will gain an understanding of NASA's missions and learn how to apply AI technology to solve real-world problems in Earth science. The summer camp will be on Clayton State University's Morrow campus.
What is the Mission?
To broaden the engagement of minority high school students in NASA STEM studies.
What is the Goal?
The goals of the project are to
increase the interest of minority high school students in earth exploration and artificial intelligence,
increase preparedness of minority high school students for the transition from high school to college,
increase the awareness of NASA's professional careers in artificial intelligence and earth exploration.
What are the Objectives?
The objectives of the project are to
broadcast to program participants earth science is one of NASA's STEM research priorities,
teach and engage program participants in knowledge and skills of artificial intelligence and how to apply it to earth science to solve real-world problems,
provide college residential experience for program participants,
provide learning experiences in college educational settings for program participants,
Connect program participants to STEM professionals in earth science.
What is AISEE Summer Academy?
It is a FREE 8-day RESIDENTIAL academic summer camp in which students will learn Python, AI, Data Science, NASA earth science. Students will experience college student life on the CSU Morrow campus and enjoy speakers NASA and research professors from other universities.
Who are the target participants of AISEE academy?
Rising 10, 11, and 12 grade underserved high school students who are a citizen of USA. The camp welcomes students of diverse backgrounds specifically minority and women students.
How is the AISEE summer camp delivered?
The AISEE Summer Academy is a boarding program in which all participants are REQUIRED to live on the CSU Morrow camp during the whole program. Each day, students will take classes as a regular college student for experiencing college life. The curriculum of the program includes lectures, experiments, hands-on activities, field trips, guest speakers and other activities designed to align with the goals and objectives of the project.
What are the benefits of attending the AISEE Summer Academy?
Everything free
Python Programming
AI Skills in Earth Science
Hands-On Activities on Data Science
Potential Careers in NASA & Data Science
Residential College Life Experience on CSU Campus
Exclusive Guest Speakers from NASA and Other Universities
Fun with friends
Gifts, awards, and more
What costs are associated with AISEE summer academy?
AISEE Summer Academy is free for students selected to participate.
How many students will be recruited for the AISEE summer academy?
We will recruit 16 rising 10, 11, or 12 grade high school students.
When is the AISEE Summer Academy?
Summer 2023: July 9-16, 2023.
How to register?
Register or scan the QR code (below) to apply for the AISEE Summer Academy 2023.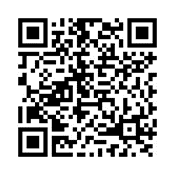 What is the Deadline?
Summer 2023: June 30, 2023. Acceptance notification will be sent no later than July 3, 2023.
Can my parents visit during the program?
No, this is an overnight residential program on the Morrow campus of Clayton State University. Participants are not allowed to have guests, including family members, during the program.
What should I do if I have food allergies or dietary restrictions?
Each student will be required to submit a medical form in which information of food restrictions will be collected. Please inform the program if you have any special food allergies or dietary restrictions.
Who are program staff?
The program team consists of faculty from the Department of Computer Science and Information Technology in the College of Information and Mathematical Sciences at Clayton State University.
---
Contact Us
Please send your inquiry to ShujuBai@clayton.edu

Department of Computer Science and Information Technology
College of Information and Mathematical Sciences
Clayton State University