President's Cabinet
The President's Cabinet consists of representatives of the five major divisions across campus including Academic Affairs, Student Affairs, University Advancement, Business and Operations and the Office of Information Technology and Services.
Together, these leaders work along with the President to ensure that students are provided engaging, learning experiences and can actively participate in community service to achieve academic success and realize their dreams.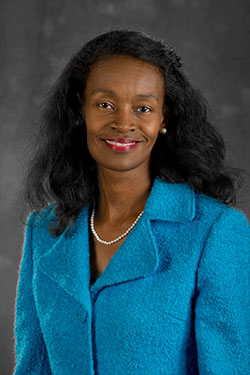 Corlis Cummings
General Counsel and Chief Legal Officer
Ms. Corlis Cummings previously served the university as vice president for Business and Operations where she was responsible for providing leadership and oversight for all functions related to Business and Auxiliary Services, Budget & Finance, Facilities Management, Human Resources, Public Safety, Operations and other administrative services including legal matters.
She has served in various roles at Clayton State University and in the University System of Georgia. These include Special Assistant to the President, Interim Assistant Vice President for Human Resources, general legal counsel; prior to joining Clayton State University, Cummings served as the USG's Interim Chancellor, chief operating officer and executive vice chancellor, senior vice chancellor for Support Services and assistant vice chancellor-contracts for the University System of Georgia.
She has served on several statewide committees and steering groups, as well as University System committees. She currently serves on various boards and committees, including the Georgia Women of Achievement selection committee.
Prior to her University System of Georgia work, Cummings worked as assistant city attorney for the City of Atlanta. Prior to that, she was an associate with the South Carolina law firm of Nelson, Mullins, Riley & Scarborough.
A native of Atlanta, Cummings earned a Bachelor of Science degree in microbiology from the University of Georgia. She attended Washington University School of Law, in St. Louis, and earned her Juris Doctor degree, cum laude, from The University of Georgia. She also completed the Harvard Graduate School of Education's Institute for Educational Management Professional Development Program.
Cummings is a resident of Fayetteville, Georgia, loves to travel and is the proud mother of Corric and Chandler.
---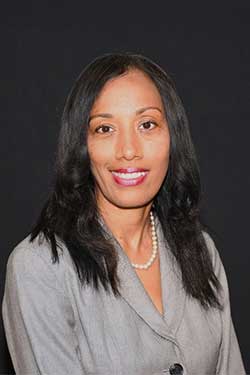 Montrese Adger Fuller
Vice President for Advancement and Strategic Initiatives
As Vice President for Advancement and Strategic Initiatives, Mrs. Adger Fuller provides leadership, strategic direction, vision, and initiative in the planning, implementation, and administration of the College's fundraising, career services, special events, external relations, and marketing and communications programs.
Adger Fuller previously served as Gordon State College's vice president of Advancement, External Relations and Marketing, and executive director of the Gordon State College Foundation.
She brings depth and understanding to a changing academic landscape with close to 24 years of experience at both public and private institutions, including minority serving and large research institutions.
She managed relationships with donors, corporations, foundations, government officials, foundation board members, individuals within the communities served by the College, and other internal and external stakeholders. Adger Fuller's responsibilities included growing the number of donors, strengthening partnerships, and improving the development infrastructure for the College. She served as a member of the president's executive cabinet and the president's leadership team. In her time at Gordon, Montrese secured three of the largest gifts/pledges in the history of the Gordon State College Foundation Board and increased foundation assets from over $10.4 million to an all-time high of over $16.7 million. In addition, she secured the institution's single largest gift from a trustee through the development of a university partnership. Adger Fuller came to Gordon State College from Georgia State University where she was the Senior Director of Development for Perimeter College. Adger Fuller successfully led her team through the consolidation between Georgia Perimeter College and Georgia State University. Shortly after the consolidation, Montrese Adger Fuller and colleagues in her division were instrumental in securing a $14.5M gift which was the second largest gift in Georgia State's history. Adger Fuller also held various progressive major gift roles at the University of Georgia and leadership annual giving roles at Emory University and Howard University. In May of 2022, she was named to the 2022 American Association of State Colleges and Universities (AASCU) Millennium Leadership Initiative (MLI) Cohort. She is also a member of the Council for the Advancement and Support of Education (CASE) and the Georgia Education Advancement Council (GEAC). Adger Fuller earned a bachelor's degree in psychology from Rutgers University in New Jersey and a Master of Education degree in Psychology from Howard University in Washington, D.C. Adger Fuller enjoys traveling, and she is the proud mom of two girls, Alexandria and Alena.
---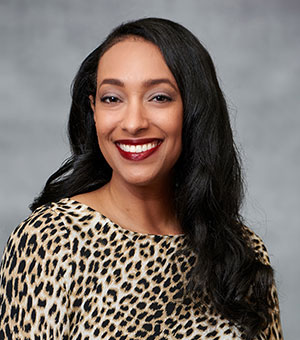 Asia L. Hauter
Assistant Vice President for Marketing and Communications
Ms. Asia L. Hauter joined Clayton State University as assistant vice president of Marketing and Communications in May 2019.
She previously served as the interim vice president of University Advancement and External Affairs. In that role she managed the operations of marketing and communications, university development, and community and donor engagement to advance the mission of the institution through a focus on supporting student success and building the university's reputation, image and brand identity.
Before joining Clayton State, she served as director of Public Relations at Georgia Gwinnett College in Lawrenceville, Georgia; communications manager at St. John's University in Queens, New York; and assistant director of public relations at Hofstra University in Hempstead, New York.
Hauter holds a Bachelor of Arts in Mass Media Arts/Public Relations from Hampton University, a Master of Business Administration in Marketing Management from St. John's University and a Master of Strategic Leadership Development degree from Clayton State University.
---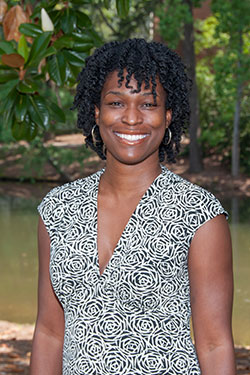 Ceimone Strickland
Special Assistant of Institutional Affairs and Compliance
Ceimone Strickland previously served the university as the chief of staff acting as the principal aide to the president with key responsibilities including organizing special events, coordinating day-to-day operations, staff scheduling and supervision, and budget management for the Office of the President.
Strickland began her employment at Clayton State University in 2012, serving as the director of internal audit and ethics investigator. During her tenure, Strickland has become a graduate of the University System of Georgia's Executive Leadership Institute and completed the Clayton State University Emerging Leaders Program.
A Georgia native, graduate of the DeKalb County School District, and former long-time resident of Clayton County, Strickland has developed collaborative relationships with local community leaders to implement educational initiatives across the state.
Strickland earned her bachelor's degree from Oakwood University in Huntsville, Alabama but returned to her hometown to attain her Master of Business Administration degree at Mercer University. She is currently pursuing her doctorate in Higher Education Administration from the University of West Georgia.
---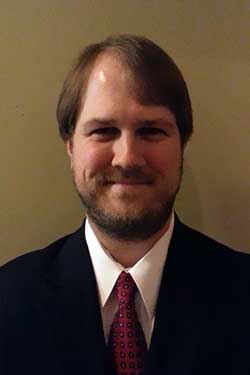 Nick Henry
Vice President for Business and Operations
Nick began his service with the University System of Georgia as an internal auditor at the Board of Regents in 2000. After serving nearly 3 years at the University System Office, he accepted the position of assistant controller at Southern Polytechnic State University in Marietta, Georgia.
He began his tenure at Dalton State College in 2004 as the director of Accounting. In 2010 he transitioned to the position of assistant vice president for Fiscal Affairs and then in 2016 he began serving in his current role as vice president for Fiscal Affairs.
Additionally, in 2019, he was also asked to serve as the vice president for Fiscal Affairs at Atlanta Metropolitan State College, while maintaining his current position at Dalton State College. Some of his responsibilities include oversight of the annual budget, financial reporting, plant operations, campus safety, human resources, and information technology.
After attending his first year of college at Darton State College, he completed his undergraduate degree at Valdosta State University where he received a BBA in Accounting. He later completed his Masters of Science in Accounting at Southern Polytechnic State University, which is now Kennesaw State University.
Originally from Swainsboro, Georgia, Nick enjoys spending time with his wife, Mandy and his son Mason. He also enjoys golfing, fishing, and traveling.
---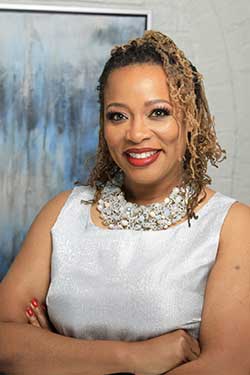 Kimberly McCleod
Provost and Vice President for Academic Affairs
Ms. Kimberly McLeod is an education professional that has spent her professional career in public and higher education. She has served as a teacher, counselor, and administrator in public education, and her leadership experiences in higher education include serving Texas A&M University-Commerce (TAMUC), a regional rural institution in the A&M system, and Texas Southern University (TSU), a historically black urban university in Houston.
She previously served as the associate vice president for Economic and Academic Development for TAMUC, fostering strong external relations by serving as the liaison to local and regional community stakeholders. She represented the university in regional and statewide efforts to address educational and workforce issues facing the State of Texas, particularly for underrepresented groups and post-secondary credentials of value. She also served as the dean and chief academic officer of TAMUC's College of Education and Human Services, overseeing a 14-million-dollar budget with 5,645 students, 116 faculty, eight departments, 30 undergraduate and 36 graduate academic programs, 15 academic certificates, and four nationally accredited programs across six sites in the Dallas/Fort Worth metroplex. Her previous experiences in executive administration include serving as director of a Teaching and Learning Excellence Center (faculty professional development), dean of a multidisciplinary university satellite campus (Northwest Houston) and, simultaneously, executive director of Academic Affairs and Instruction.
She also served as the facilitator for the Texas A&M System affinity group of 11 We Teach Texas education deans. McLeod is the immediate past president of the Texas Alliance of Black School Educators and the founding editor of the nationally peer-reviewed National Journal of Urban Education and has written eight academic books, three children's books, and various articles in peer-reviewed journals. She has been awarded Teacher of the Year by the College of Education at Texas Southern University and was selected as an award recipient of the YMCA minority achiever's award.
McLeod is a doting mom to three boys, Major, Mitchell, and Micah.
---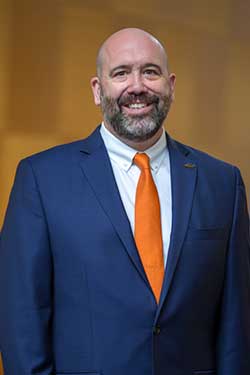 Jim Pete
Vice President of Information and Technology Services
A twenty-eight-year higher education information technology professional, James Pete serves as the vice president of Information and Technology Services and CIO. In this role, he drives the visioning, planning, and leadership for adopting digital technologies and services focused on creating new organizational capabilities, enhancing customer experiences, and improving internal capabilities that support core operations. Information and Technology Services includes four teams focused on enterprise applications, client services, technology infrastructure, and cybersecurity.
Pete works as a change agent with a solid commitment to digital innovation and customer service. During his career, his teams have garnered multiple awards from various organizations for their innovative efforts.
As former executive director of Digital Business at Georgia Tech, Pete was an integral member of the campus card industry and community since 1995. He was elected and served two consecutive terms as a Board Member for the National Association of Campus Card Users ('NACCU') from 2008-2014. During his board tenure, he served as multiple NACCU officers, including president, treasurer, and Annual Conference program chair. Pete received NACCU's Distinguished Service Award in April 2018.
He holds a Master of Business Administration and a Bachelor of Business Administration from Temple University (Philadelphia, PA). He previously held information technology positions at his Alma Mater and Johns Hopkins University (Baltimore, MD). A volunteer coach with the Georgia Storm Soccer Club, you will find James on a soccer field in the Atlanta metropolitan area on the weekends. Pete resides in Douglasville, GA, with his two sons, Caleb and Grayson.
---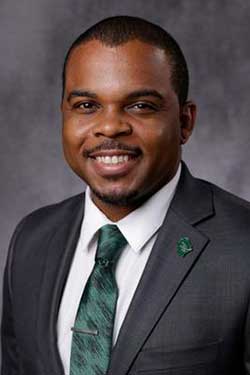 Jermaine Rolle
Director of Athletics
Mr. Jermaine Rolle has a wealth of experience as a college athletics administrator, spanning over 13 years. He recently joined Clayton State University as the athletics director, after serving as the deputy director of Athletics at NCAA Division 1 member institution, the University of Wisconsin-Green Bay (UWGB) since 2020.
During his time at UWGB, Rolle supervised six of UWGB's 14 sports programs and was deeply involved with supporting student-athletes, serving as UWGB's department lead for all student-athlete-related services and NCAA compliance while advising the Student-Athlete Advisory Committee.
In 2021, he led UWGB's Athletics department as the interim director of Athletics, where he successfully organized the post-pandemic 2021 Phoenix-Packers Steak Fry, which raised over $150,000 for UWGB Athletics.
Before joining UWGB, Rolle was the associate director of Athletics for Compliance and Student Life at Minot State University (NCAA D2) in Minot, North Dakota. Prior to that, he was the assistant director of Athletics at Holy Family University in Philadelphia, Pennsylvania, where he was responsible for monitoring NCAA compliance. From 2018-19, he served as a co-interim director of Athletics.
Rolle earned a Bachelor of Arts degree in Psychology from the University of South Florida and a Master of Science degree in Sport and Exercise Psychology from Barry University.
He is originally from Nassau, Bahamas, and played men's soccer as a student-athlete at Fisk University in Nashville, Tennessee. He and his wife, Cynthia, have a son named Tobias and their lovable dog, Lucky.
---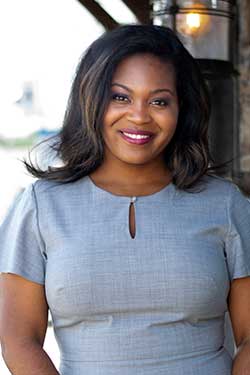 Ashlee Spearman
Associate Vice President of Enrollment and Student Success
Dr. Ashlee Spearman currently serves as the associate vice president of Enrollment and Student Success. She oversees the areas of enrollment, quality enhancement plan (QEP), retention, student success and study abroad programs.
Spearman joined Clayton State University in March 2023 and has more than seventeen years of experience in higher education. During her tenure, she has led a University QEP, retention, and student life/engagement initiatives as well as collaborated with colleges, faculty and staff on initiatives to enhance student success.
Spearman most recently served as the vice president of Student Success and Engagement (Student Affairs) at Warner Pacific University where she had the privilege to oversee university retention efforts (which included overhauling the university advising model), student life, community engagement, campus ministries and athletics. Throughout her career, she has secured grant funding to launch retention efforts and assisted with the development of an inaugural Hispanic Serving Institute.
Dr. Spearman previously held positions in enrollment management, student success and accreditation at Austin Peay State University. She attended Grambling State University to obtain a Bachelor of Arts in Mass Communication with a concentration in Public Relations. She earned her Master of Science in Business Administration from Texas A&M University-Texarkana and her Ed.D in Learning Organizations and Strategic Change from Lipscomb University in Nashville, Tennessee.
Spearman is a passionate advocate for first generation students and serves as a champion for equitable professional development practices for faculty/staff. This passion has become both the basis for a successful career in higher education, as well as a respected resource on several topics.
---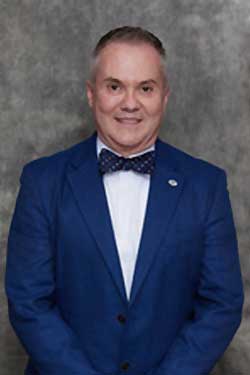 Don Stansberry
Vice President of Student Affairs
Dr. Don Stansberry recently served as the inaugural presidential fellow at Old Dominion University. Previously, he served as the vice president of Student Engagement and Enrollment Services.
Stansberry is a student-focused professional dedicated to student engagement, development and collaborative relationships to enhance the student experience. As a first-generation college student himself, he has a passion for helping students reach the finish line.
Stansberry began his career in student affairs serving as a resident director/director of Student Activities that is where he found his passion for working with students to realize and maximize their potential.
His career path has taken him to Western Illinois University, Towson University, and for the past two decades he has been at ODU starting as the director of Student Activities and Leadership. During his time at ODU, he has served in many leadership roles including dean of Students, assistant vice president and associate vice president.
Stansberry earned a Ph.D. in Higher Education and an Educational Specialist Degree in Educational Leadership from Old Dominion University. His master's degree is in College Student Personnel Administration and Bachelor of Science degree in Organizational Communication from Ohio University.