Clayton State Office of the President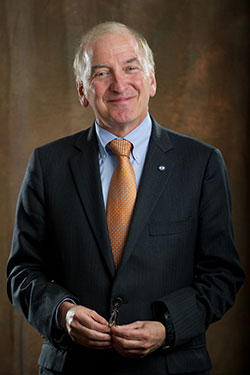 At Clayton State University, the beauty of our surroundings provides an exceptional environment for your learning. As you explore our community, you will discover the unrivaled strengths of our faculty and staff, their shared commitment to our role as stewards of place—an engaged university focused on learning and enriched by active community involvement. Together with you, the students we are dedicated to serving, we make dreams possible.
A Reputation of Excellence
Clayton State is a young university. We first opened our doors in 1969, and in just over 45 years, we have become one of Georgia's premier public universities.
Our Rankings
The Atlanta Journal Constitution named Clayton State University one of the Top Workplaces in Metropolitan Atlanta in 2012, 2013, 2014, 2015, 2016, and 2017.
James Magazine named the university the best buy for Georgia universities in 2012, 2015, 2016, and 2017.
US News and World Report in 2015 placed the university in the top tier of regional comprehensive colleges, 7th among public institutions in the South.
The Carnegie Foundation has assigned to us the classification of a Community Engaged University, a direct result of commitments made in our 2011 Strategic plan.
Our Plan for the Future
In fall of 2016, we finalized modifications, updates, and enhancements in the CSU Strategic Plan 2022. It builds on successes achieved and lessons learned over the last five years. It articulates a vision that would have Clayton State become a national model for university-based community engagement and for equipping students with the knowledge, skills, and motivations for continued learning and success—as citizens of Georgia and the world.
Strategic Goals
Extend our commitment to be intentional in aligning classroom learning to workplace and professional applications. Academic and career support strategies will accelerate progress toward graduation and increase internships that enhance students' future success.
Meet student needs to bridge gaps towards success, including academic and student-life programs—such as assistance with child support for many of our students.
Focus on career-based learning, through our academic and non-academic programs, and clusters of learning outcomes across the professional, pre-professional, and liberal arts curricula.
Develop resources necessary for university success through the completion of the institution's first comprehensive fundraising campaign.
Redirect and focus our grant-support strategies to enhance university activities that support student and faculty success and learning.
Develop a comprehensive communication campaign that will expand our audience and familiarize people with current and future academic excellence and achievements.
Develop leadership opportunities for faculty, staff, and students who are central to the success of the university.
Become intentional about internal communication, and make inclusiveness for students, faculty, and staff a growing reality, not a repeated cliché.
All of these goals have their roots in deeply held university values of collegiality—which requires collaboration, inclusiveness, teamwork, and interactions with others not like ourselves—and of excellence, innovation, integrity, and transparency. These values are key to the assessment of how well we are achieving the goals and aspirations that will carry us into the future.
I hope you will visit our beautiful campus soon and see for yourself all that Clayton State University can do to help make your dreams real.
Sincerely, Dr. Tim Hynes President