Veterans Affairs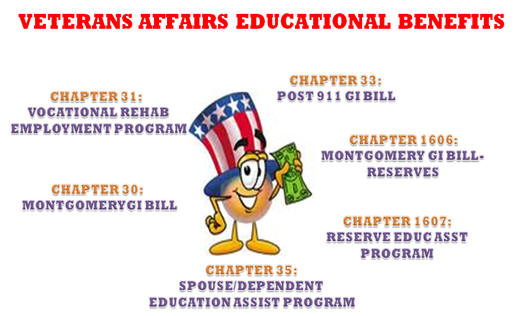 Clayton State University is approved by the State of Georgia as a training facility for veterans applying for Veterans Affairs Educational Benefits.
The information on this website is designed for students/potential students at Clayton State University seeking to use their Veterans Affairs Educational Benefits for a degree program. This website has a wealth of information for you to explore. Please select the links below for information regarding your desired topics. If you have any further questions or concerns, please don't hesitate to contact us. We look forward to assisting you with VA Educational Benefits.
If you are seeking to take Continuing Education(non-degree) courses, please feel free to contact CE at (678 466-4115.
Office of Financial Aid: Veterans Affairs Contact Information
Veterans Affairs Educational Benefits
Hours of Operation
In the event that a Veterans Affairs Representative or Coordinator is unavailable, please understand that Financial Aid Representatives can assist with general VA Inquiries and can accept VA Documents.
Morrow Campus
2000 Clayton State Blvd. Morrow, Georgia 30260
Mondays: 8:30 a.m. to 5:00 p.m.
Wednesdays and Thursdays: 9:00 a.m. to 5:00 p.m.
Fridays: 9:00 a.m. to 2:00 p.m.
Fayette Campus
100 World Drive, Suite 100 Peachtree City, Georgia 30269
Tuesdays: 9:00 a.m. to 5:00 p.m.
Veterans Affairs Hot Topics
Types of VA Education Benefits-Select for a brief description of the requirements of each VA Education Benefit and a brief description of what is included in each benefit
Transient Studentswith VA Education Benefits
Vet Gazette

Vet Gazette Summer 2017 Issue 1: All Students Receiving VA Educational Benefits
Office of Financial Aid: Veterans Affairs Forms
All Office of Financial Aid: Veterans Affairs Forms can be submitted by one of the following methods:
Email: veteransaffairs@clayton.edu
Fax: 678-466-4189
Mail: 2000 Clayton State Blvd, Edgewater Hall, Room 105, Morrow, Georgia 30260
In Office: Please submit to the front representative in the Office of Financial Aid (Edgewater Hall, Room 105)
If the Office of Financial Aid is closed, please feel free to use the secured Financial Aid drop box outside of the Office of Financial Aid