BBA in Marketing
Advertising, retail, product development, consumer behavior, strategic communication – it's all part of majoring in Marketing.
Studying under industry experts, you will gain the theoretical knowledge and practical experience required to advance as a marketing professional. Upon graduation, you will be equipped with a strong knowledge base, hands-on experience, and the mindset required for success in the dynamic field of marketing.
Students who are earning a BBA in Marketing may also choose to specialize in specific areas. Concentrations are available in Digital Marketing and in Consumer Psychology.
In order to complete a Digital Marketing Concentration, students need to complete all the required courses for the Marketing major and take three specific courses (MKTG 4106, MKTG 4111, MKTG 4112) as part of their marketing and business electives.
In order to complete a Consumer Psychology Concentration, students need to complete all the required courses for the Marketing major and take two required courses (PSYC 1101, PSYC 3130) plus one elective (see specific selected courses in academic catalog) as part of their business and free electives.
---
The full Marketing program consists of 120 credit hours. In addition to general education courses, the following courses comprise the core curriculum:
Core Curriculum + General Education courses (42 credit hours)
Credits
Total Program Credit Hours
120

Lower Division Core for the Major (6 courses)

ACCT 2101: Principles of Financial Accounting
3
ACCT 2102: Principles of Managerial Accounting
3
BLAW 2106: Legal Environment of Business
3
BUSA 1105: Introduction to Business
3
CPTG 2201: Advanced Computer Applications
3
ECON 2105: Principles of Macroeconomics or ECON 2106: Principles of Microeconomics
3

Upper Division Core Requirements (7 courses)

BUSA 3101: Business Statistics
3
FINA 3101: Corporate Finance
3
MGMT 3101: Mgmt. Principles & Org. Behavior
3
MGMT 3120: Managerial Communication
3
MKTG 3101: Principles of Marketing
3
MKTG 3420: Global Business
3
SCML 3102: Operations & Supply Chain Mgmt.
3

Required Marketing Major Courses (4 courses)

MKTG 4104: Marketing Research & Analysis/td>
3
MKTG 4207: Professional Selling
3
MKTG 4750: Marketing Management
3
MKTG 4850 or MKTG 4851 or MKTG 4852: Internship/Cooperative Educ.
3

Marketing Major Electives (2 courses)

Specific MKTG prefix courses or SCML 3105
6

Business Electives (4 courses)

At least 2 non-MKTG Business courses and 2 Business or non-Business courses
12

Major Capstone Course (1 course)

MGMT 4750
3

Non-Business Electives (2 courses)

Non-Business Electives
6
View the
Academic Catalog
Application Deadlines
Students are accepted into the program three times a year in the Fall, Spring and Summer terms.
Ready to Apply
Applications are currently being accepted . Begin the application process today! Apply Today!
Take Action
AACSB Accreditation

Among the only five percent of business schools in the world with AACSB accreditation, we are internationally-recognized for providing excellence in business education.
Academic Excellence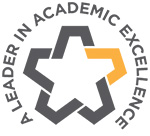 The College has been recognized for preparing the next-generation of leaders in today's economy, including being named among the best colleges and universities for a bachelor's and master's degree in business by U.S. News and World Report.
Educational Value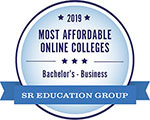 Consistently recognized for affordability, we strive to provide graduate and undergraduate programs that combine quality and value. SR Education Group ranked the College no. 2 for the Most Affordable Colleges for Bachelor's degree in Business.