Featured Success Stories
Sarina Shrestha's Story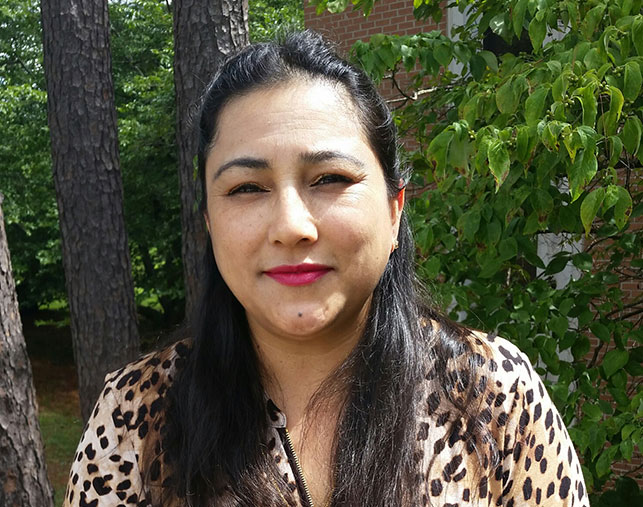 2016 Graduate of ADN-BSN program
Juggling the duties of working full-time and motherhood can make earning a degree tough. It's the reason Sarina Shrestha chose Clayton State's online education program to study nursing.
"It is one of the few universities in Atlanta which provides flexible, yet, very innovative and structured online programs.
Shrestha applied to the ADN-BSN nursing bridge program.
Taking online courses proved to be beneficial for Shrestha as she could interact with her instructors and review classwork at her own pace, and maintain relationships with her classmates over the web.
"The online experience was unique because most of the instructors had included video recording of their teaching sessions which allowed students to watch them as many times as needed and from the comfort of their own homes," she says. "Likewise, students were able to communicate with each other as well as with their instructors at any given time through discussion boards and webinars which was very helpful." Through Clayton State University's online program, Shrestha discovered a way to advance her career on her own terms.
"I would have never earned this degree in such a short span of time and with so much ease if it had not been an online program marvelously designed by the expert faculty members of Clayton State."
Nahideh Pazhouhesh
2016 Graduate of RN-BSN program Living just outside the perimeter in north Atlanta, Nahideh Pazhouhesh sought a degree program that would fit within her schedule without the hassle of traveling to and from school. She also wanted to pursue a nursing degree from an accredited program that was also affordable. Enter Clayton State University's online education program.
"The online program is convenient and fits very well to a nurse's busy schedule," Pazhouhesh says. "I researched many nursing programs, but I chose Clayton State University because this university's School of Nursing Baccalaureate and Masters programs are fully accredited by the Commission on Collegiate Nursing Education (CCNE); and the cost of attending is reasonable." When Pazhouhesh enrolled in the RN-BSN nursing program, she found taking online classes gave her the flexibility and convenience of accessing her assignments right at her fingertips, even when an emergency occurred. "We can access to our online courses at any time without worrying about missing lectures at specific times. For example, last year I had to go to IRAN due to a family problem and I could access to my online courses and work on my assignments even from thousands of miles away,"she says. Clayton State's online program gave Pazhouheshthe time to finish her degree under the direction of supportive faculty so she could advance her nursing career. "Choosing your online program is a serious decision," she says. "Today, I am so satisfied with my choice."