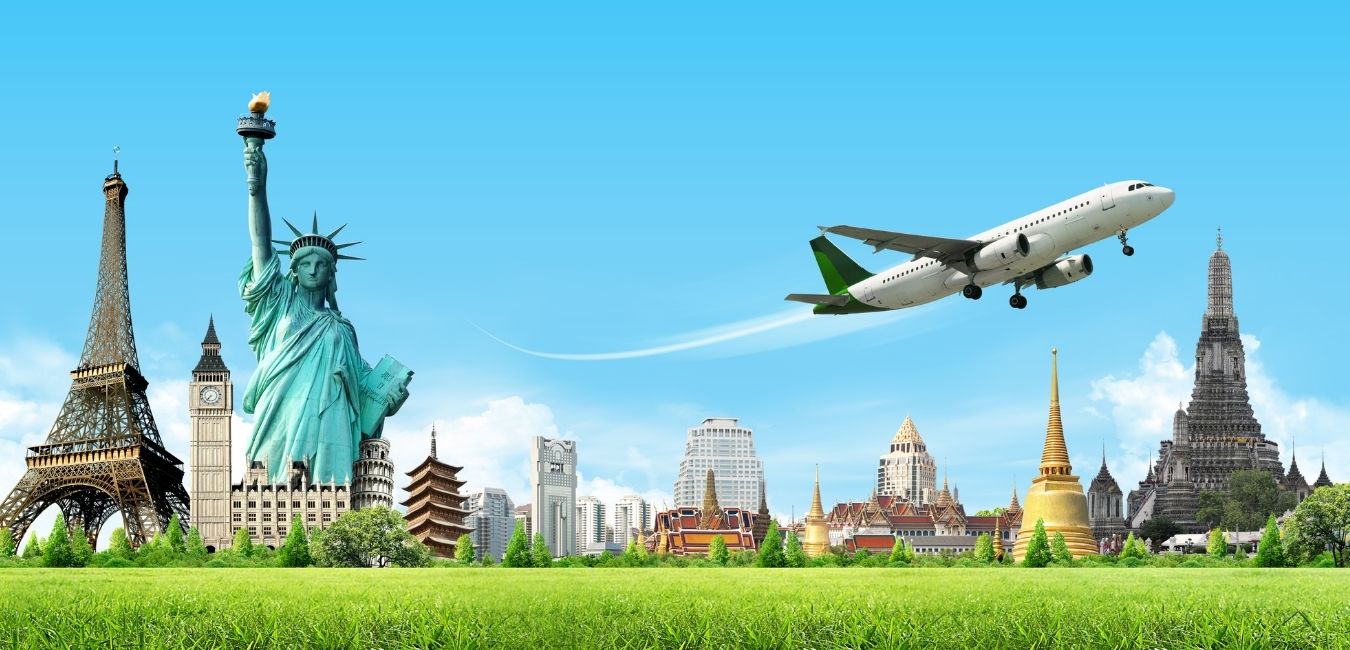 Study Abroad Information for Parents
Welcome Parents and Guardians,
Your son or daughter is considering participating in an education abroad experience, one of the most valuable and transformative educational opportunities available to today's students. With today's global economy, leaders in business, government, and academia understand the importance of U.S. students gaining international experience. Participating in a study abroad program is one of the best ways for students to cultivate a sense of individuality, maturity, and self-confidence; the flexibility to adapt quickly and creatively to unexpected developments and changing circumstances; and the ability to interact effectively with people from a wide variety of cultural backgrounds. The opportunity to engage in cross-cultural experiences will be invaluable to your student for the rest of their lives, and to their employers once they join the workforce. Study abroad programs are not only an exciting and enriching opportunity, but they are also a wonderful investment to a student's future.
We share your enthusiasm, since we know that study abroad transforms lives, reveals the world to students, and prepares them for the workplace and life. One of our goals with the Clayton State Study Abroad Office is to assist your student in having the experience of a lifetime; though, we understand that you may have some reservations or concerns, our team is here to help you and your student navigate this process! Listed below are a few suggestions concerning cultural awareness, communication and safety to assist you with aiding your student through this experience. Throughout the process, if you should have any additional questions or concerns, please refer to the resources and links below or contact our office for assistance.
Here are a few additional key points to know about your student studying abroad:
Academic Progression
Students can earn just as many credits during their term abroad as they can on campus. So studying abroad does not necessarily mean the student will fall behind academically. There are abroad experiences for all types of academic programs and career paths. Credits can fulfill electives, major-related courses, or minor-related courses depending on the program. The time of the year can vary, focusing on short-term, the summer, a semester, and of course, academic yearlong programs - programs can range from two weeks to nine months abroad. Your student can meet with their Academic Advisor prior to selecting a study abroad program to help determine which classes are required to graduate on time. Students would then proceed to speak with the Study Abroad Office about their next steps to explore opportunities to go abroad.
Abroad Programming
Clayton State Study Abroad Programs are led by an on-site Program Director, who is also a faculty member at Clayton State University. The programs have been created by faculty and their academic departments along with the Study Abroad Office at Clayton State with academic requirements built into all abroad programming. However, students may choose to participate in programs that are not related to Clayton State. The Study Abroad Office is here to help students realize all the available opportunities to them and to help students determine which program(s) is the best fit for them.
Finances
Planning early is the key to making study abroad financially feasible. For students participating in a Clayton State sponsored study abroad program, students are responsible for Clayton State tuition, the study abroad program (trip) fees, and any fees that are not included in a study abroad program. This information will be listed on the Clayton State study abroad program web pages. For students participating in a program outside of Clayton State, students will be responsible to pay any tuition and all related fees required by the program they are participating in. These prices, of course, do vary considerably depending on the program. Financial aid, including HOPE, may be applicable to study abroad. Clayton State students are required to visit the Financial Aid Office (part of the Course Selection Form process) to discuss how their aid works in conjunction with study abroad programs. It is highly recommended that students researching study abroad opportunities, should apply to the Clayton State study abroad STARS Scholarship. Applications for this scholarship can be completed on our website. The scholarship is open to all Clayton State University students attending a Clayton State study abroad program, enrolled in a degree-seeking program, and have applied to an accredited study abroad program.
Communication
In order to keep in touch while your student is abroad, telephone, email, video and text messages, are all available means. Though prices may vary, services work very similar to those in the United States. We encourage students to contact their families as soon as possible upon arrival to their program destination, but we understand that this may not always be possible. We recommend you establish a scheduled means of communication with your student prior to his/her departure or soon upon their arrival. The Study Abroad Office discusses communication during our Pre-Departure Orientation with recommendations. Planning a day and time at which you will contact (each week, month, etc.) will ensure that both parties are available and remain in contact. To read additional state information and advice concerning safety and travel please refer to the links below.
Security and Safety
At this time of heightened awareness concerning security and safety issues, we want to assure you that the Clayton State University Study Abroad Office and the Office of International Programs regularly monitors international security. We inform students immediately of changes in the international security environment and provide regular updates to both students and faculty. Students should know where the U.S. consulate is located within their host country, and should exercise good judgment when getting involved in local activities. We recommend that you and your student be aware of current events in the world and discuss your concerns as a family and how your family and the student will communicate with one another while the student is abroad. The Study Abroad Office and the program faculty host Pre-Departure Orientations reviewing vital information on multiple topics, some if not all are as follows regarding the Study Abroad Office services, program payments, withdrawal process, tuition & fees, academic & student conduct, passports & visas, international students abroad (for international students), health abroad, safety abroad, what to expect abroad, travel tips, what to know before departure, upon your return, and more. In addition, the safety of our students and faculty is our number one priority and all study abroad participants are covered under the medical insurance policy with Cultural Insurance Services International (CISI).
While Abroad & Returning Students
Students who participate in education abroad programs may experience some level of culture shock during the adjustment process. Merriam-Webster's Collegiate Dictionary has defined culture shock as "a sense of confusion and uncertainty sometimes with feelings of anxiety that may affect people exposed to an alien culture or environment without adequate preparation." Even with adequate preparation, experiencing culture shock especially in the beginning of a study abroad program is normal and to be expected. Clayton State's study abroad programs are short-term experiences and students may not experience all stages of culture shock. There are different stages of culture shock and it affects people to different degrees. Our office works to help students understand this process along with reverse culture shock, which may be experienced by students readjusting back to their home, culture, life, and relationships. However, parents, guardians, family and friends can also help support students through these stages. Below are helpful links to guide you through understanding this process and how to help your student with there transitions.
Topics to Discuss Before Departure
If you are the parent or family member of a student preparing to study abroad, you may have many questions. We hope this information can serve as a resource to you and your student. One of the most important things we stress is open communication between you and your student. The following are a list of topics you should discuss together before they depart:
Finances
Access to money while abroad
Budget
Tuition payments
Loan papers
Credit cards
Local currency
Health
Recent wellness medical exam
Medications needed while abroad
Special medical conditions
Health insurance while overseas
Important Contact Information
On-site emergency contacts
Clayton State Study Abroad Office emergency contacts
Your student's personal contact information abroad (telephone, mailing address, email address)
Closest U.S. Consulate or Embassy
Resources
---
We will continue to work with your student throughout the duration of the program to ensure that he/she is having the best possible study abroad experience. There is much to learn and to discover in the world! This adventure will provide your student with a greater understanding and appreciation for other countries, cultures, traditions and people – it will be invaluable throughout your student's life.
If you have any additional questions or concerns, please feel free to contact our office by reaching out to us
Study Abroad Office
James M. Baker University Center
Office Suite 204 – UC Main Street
StudyAbroad@clayton.edu
678-466-4092