Master of Business Administration in Digital Marketing
Today, marketers must go beyond the traditional tools of branding, advertising, and promotions to engage consumers and capture market share. The environment on how consumers receive information and make decisions has radically changed.
To be successful today, marketers must understand digital marketing for insights into consumer behavior. The MBA Concentration in Digital Marketing prepares students with the necessary skills and knowledge to respond to customer expectations in the market and develop creative solutions for engaging consumers.
Students will learn how to reach consumers online, analyze performance and develop compelling content, in addition to general business principles. Students will be prepared for the growing number of job opportunities in this field as companies and organizations continue to increase their investment into online efforts.
Degree Requirements
View the degree requirements for Master of Business Adminsitration in Digital Marketing in the online academic catalog.
---
Course Map
View the course map for the Master of Business Administration in Digital Marketing.
---
Application Deadlines
There are five eight-week terms giving applicants flexibility in their start date for the program.
Fall
Term 1: July 15
Term 2: September 1
Spring
Term 1: November 15
Term 2: February 1
Ready to Apply
Applications are currently being accepted . Begin the application process today! Apply Today!
Take Action
Follow Us
AACSB Accreditation

Among the only five percent of business schools in the world with AACSB accreditation, we are internationally-recognized for providing excellence in business education.
Academic Excellence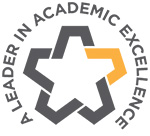 The College has been recognized for preparing the next-generation of leaders in today's economy, including being named among the best colleges and universities for a bachelor's and master's degree in business by U.S. News and World Report.
Educational Value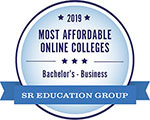 Consistently recognized for affordability, we strive to provide graduate and undergraduate programs that combine quality and value. SR Education Group ranked the College no. 2 for the Most Affordable Colleges for Bachelor's degree in Business.