Master of Business Administration in International Business
Businesses operate on a global scale and need graduates who can evaluate international operational challenges, assess sociocultural issues, and understand the worldwide economy. Economic boundaries are disappearing, and most businesses are impacted by international influences.
The International Business degree prepares students for leadership and managerial positions in an increasingly global business world.
Our program focuses on the various dimensions of the international business environment and addresses how the functional areas of business (finance, accounting, production, human resources management, marketing, and technology management) have to adapt to the international environment. Students also have the opportunity to expand their classroom experience with a required study abroad trip to one of several leading international business hubs.
Degree Requirements
he MBA program consists of 33 credit hours (approximately 12 courses). This includes a core curriculum, in addition to courses in the concentration of choice. All courses are three credit hours unless otherwise specified.
Core Curriculum (24 credit hours)
Credits
Total Program Credit Hours
33

The following courses comprise the core curriculum:

ACCT 5000 Accounting Concepts
2
BUSA 5000 Decision Concepts
1
ACCT 5200 Accounting for Managerial Decision Making
3
BUSA 5200 Decision Making Under Uncertainty
3
FINA 5100 Corporate Finance
3
MGMT 5101 Innovation and Design Thinking
3
MGMT 5111 Leadership and Organizational Behavior
3
MKTG 5200 Marketing Strategy
3
MGMT 5750 Global Strategic Management (Capstone)
3

Students also must take nine (9) hours of 5000 level courses in International Business, which includes two required courses and one elective:

SCML 5101 International Business and Global Logistics
3
MGMT 5105 Global Experience/Study Abroad
3
Choose one elective:
MGMT 5106 Cross-Cultural Negotiating
3
MGMT 5112 Global Management
3
MGMT 5115 Global Human Resource Leadership
3
MKTG 5103 Global Marketing
3
View the Academic Catalog
View the Class Schedule
The study abroad trip normally takes place during Spring Break in March or the Maymester. Students must pay for the cost of the trip in addition to the cost of the course. Students must be prepared to pay $2,500 - $3,500 for the cost of the trip. Other university travel abroad programs may be substituted with the approval of the MBA Director.
Application deadlines
There are five eight-week terms giving applicants flexibility in their start date for the program.
Fall
Term 1: July 15
Term 2: September 1
Spring
Term 1: November 15
Term 2: February 1
Ready to Apply
Applications are currently being accepted . Begin the application process today! Apply Today!
Take Action
Follow Us
AACSB Accreditation

Among the only five percent of business schools in the world with AACSB accreditation, we are internationally-recognized for providing excellence in business education.
Academic Excellence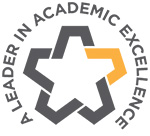 The College has been recognized for preparing the next-generation of leaders in today's economy, including being named among the best colleges and universities for a bachelor's and master's degree in business by U.S. News and World Report.
Educational Value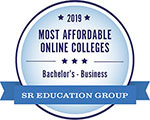 Consistently recognized for affordability, we strive to provide graduate and undergraduate programs that combine quality and value. SR Education Group ranked the College no. 2 for the Most Affordable Colleges for Bachelor's degree in Business.