Using SmartPrint
You've got SmartPrint installed…here's how to use it:
ALWAYS begin by selecting Print Preview to see if there are blank or unwanted pages...this is especially important when printing from a website!
After previewing your document, select:
File, Print
Select either SmartPrint BW 2008 or SmartPrint Color 2008 from your list of available printers
In the Page Range box, indicate which pages you want to print
Click OK
You will be presented with a pop-up box requiring that you enter information for identification of the print job at the Release Station.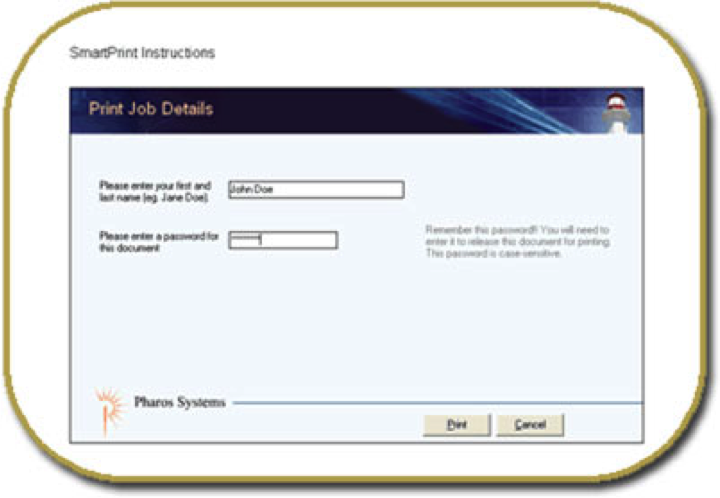 Enter your name in the field indicated - This will be used to identify your job at printing
Enter a password - Remember this password. You will need to enter it to release this document for printing. This password is case-sensitive
Your document name or the URL of the web page you are printing is automatically included and will appear at the release station.
Click Print
Proceed to a SmartPrint Release Station to release your document to print using the screen prompts. As a reminder, SmartPrint only accepts the LakerCard for payment and requires that you have enough available funds on your card to cover the entire document. SmartPrint only prints an entire document...no partial printing.