About the Faculty/Staff Fund Drive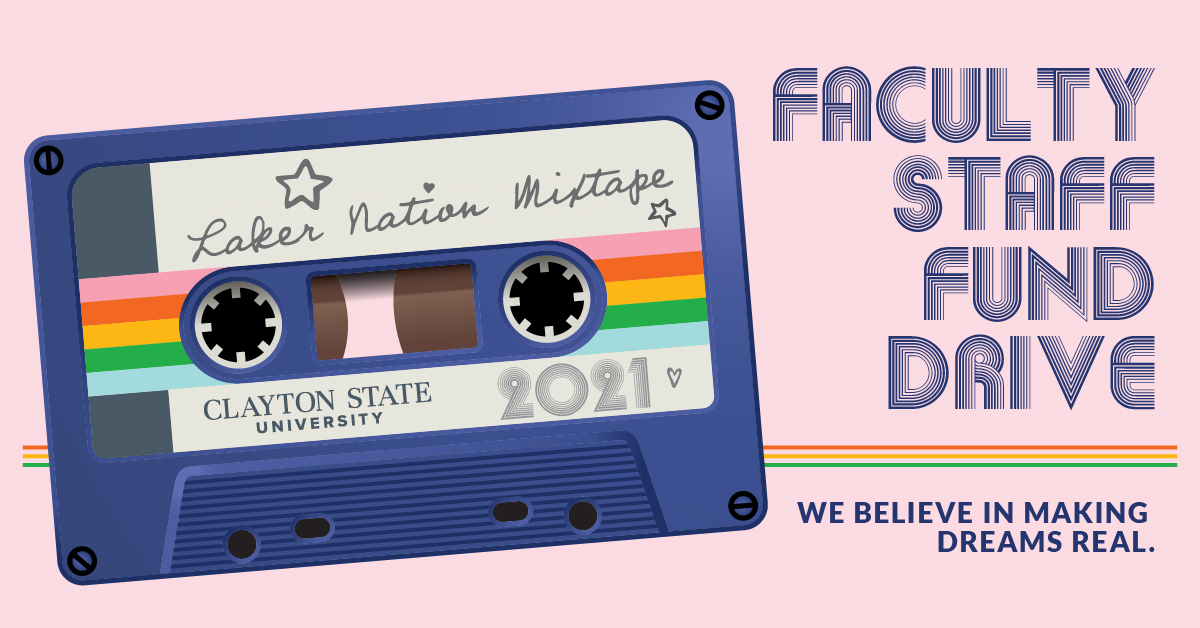 Introduction
The campus family is one of University Advancement's most important constituencies. It provides significant endorsing power and is an important source of support for the university. As faculty and staff interact with the community by providing education, research and services, they play a major role in linking the university to the surrounding communities and beyond.
Summary
The Annual Faculty Staff Fund Drive occurs during a 4-week period, starting in the fall. It is during this 4-week time period faculty and staff are able to make contributions to support Clayton State's individual programs, scholarships, and special projects. There are more than 300 established funds that range from faculty/staff development, student retention fund, athletics, scholarships and grants, and study abroad programs, just to name a few. Although the active phase takes place during a 4-week period, faculty and staff can make a gift anytime throughout the year.
Staffing
The Faculty and Staff Fund Drive is guided by department/division volunteer ambassadors and the Annual Fund. The professional staff consists of an advancement professional who serves alongside the Vice President of Advancement, supported by all the resources of University Advancement.