Spivey Hall Electrical Heating Replacement
Engineer: Johnson, Spellman and Associates, Inc.
Contractor: E.Escher, Inc.
Project Cost: $655,400
Construction Dates: December 2018-February 2019
Scope of Work: This project includes removal of multiple air handling units and associated ductwork and chilled water piping and installation of new natural gas-type hot water boilers, electric type steam boiler, temporary roof-mounted package HVAC unit to support in the auditorium during construction, air handling units, ductwork, piping and insulation, extension of an existing Direct Digital Control System and related electrical work. The project includes replacement of a structural support wall with cast-in-concrete wall and construction of a new mechanical room adjacent to the building loading dock (by other contractor).
Work in Progress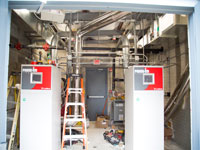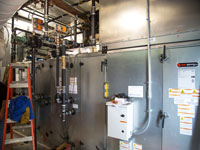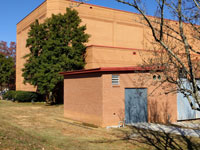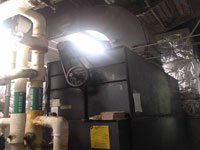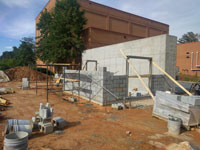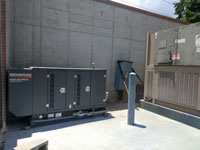 Spivey Hall before