Major Mentor Program Testimonials
Major Mentor Program Testimonials
Current Mentors
Dean Brooks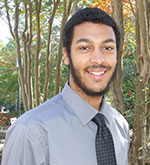 I think I would be an excellent fit for the major mentor program because I have not only experienced Accounting from a classroom perspective, but also in the real world context through my experiences at my internship. I worked in the Accounting field at a Regional CPA firm in the Tax Department, preparing client's tax returns and other tax related services the entirety of the 2018 tax season, January - May. I believe this experience would be of great help to potential students who look to know what it is like to really work in Accounting and gain insight into the experiences you get outside the classroom.
Apart from my internship, I am very personable and love to communicate and help the student body/community wherever I can. The specifics of what I would share with potential mentees would include not only my experiences through my internship, but also give advice about how to study Accounting effectively, how to search for internships, the importance of networking in business fields, career insight into different areas of Accounting, benefits of obtaining certifications like CPA, CMA, CVA, etc..., and personal experiences at Clayton State University that might help potential Accounting majors.
Shanique Godfrey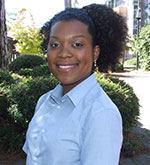 I would like to become a major mentor because I am very passionate about my major, Management. It makes me excited and is something that I love. I am very knowledgeable about my major because I have spent hours upon hours researching and asking questions about things I did not know and was very curious to learn.
I would be more than happy to pass my knowledge to any mentee willing to learn. Making a choice on what major you would like to pursue, often times can be one of the most important choices you make in your life because what you decide to major or minor in, can determine what you do for the rest of your life. As your Management Major Mentor, I can assist you in making that decision on your major.
Three years ago in my senior year of high school, I had a project that I had to do that entailed me explaining what I wanted to become when I left high school and I always knew I wanted to be successful but successful doing what? I never wanted to be a doctor or a lawyer like most people aspired to be but I was always good at helping people, leading, and guiding others. So I looked up jobs that entailed that and I came across Business Management. I knew I wanted to someday open my own business but in the meantime until that happened I needed to do something so I continued my research and came across a Human Resource Manager and I read everything about that job, all the pros and all the cons; this is the job for me.
Dusan Stankovic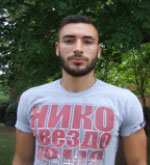 I would like to use my knowledge and the experience from all the classes I have passed so far to help the other students. Also, I want to dedicate more time to more volunteer work on campus. It will be a pleasure to help others and learn more through this mentoring!
I chose the Marketing major because I can find myself in that segment of business. I also believe that marketing is a very strong segment of business and the future of roughly most of the businesses will depend on marketing. Moreover, I find myself very passionate about this major and I would like to stay involved with it in the future.
Brianna Thompson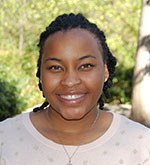 I have come to learn that marketing is more than just about sales. It is also about psychology, advertising, branding, and perception. It is very much an essential part of running a successful business. Any student who is interested in starting their own business/entrepreneurship would do well with a few marketing classes to gain a better understanding of business management.
As a major mentor, I can provide support for students looking into a marketing major. Picking a major can be daunting and for an indecisive student, encouragement and advice may be all that is needed to make a decision. As a major mentor, I feel I can help to be that deciding factor to choose a marketing major.
I became interested in marketing after I decided I wanted to narrow my major from General Business to something more specific. Marketing grabbed my attention because I was interested in studying advertising and how it influenced people to purchase things.
Kayla Collins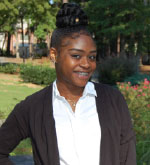 This was a great opportunity for me and the potential mentees as well because I always wanted to work with a mentor. First, I could be someone of value who could provide insight on what classes work well with each other. Second, I could give advice on what organization to be a part of to gain more exposure on a major. Finally, I could also help with major related assignments and job searches as well. I have a lot to offer, and a lot to gain. We could help each other both ways.
I chose Marketing because I'm an Aquarius. I feel like my zodiac sign has a lot to do with my creative and exploring side. Marketing is literally giving the people what they want. They want new, innovative and creative things (products). Marketing allows me to mix up factual information with what I think people may like. Marketing is a broad subject and can be reduced to any objective.
Marvin Thompson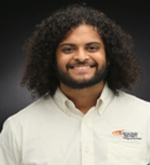 I have gained a lot from people throughout my college career who have molded me whether intentional or not. I would love to be able to give back to other students who may be lost or are looking for guidance as I was. I think this would be a great opportunity to give back and increase the pool of success stories that come from Clayton State University!
Initially, I started out with a General Business major, hoping to open a business down the line or get into higher up management. When I entered my Introduction to Business class, my goal was to choose a focus. I spoke with the professor and with other professors I did not have before and they all pointed me to Supply Chain Management. Now, I'm the acting president of the school's Supply Chain Roundtable and have had two (2) internships in the industry.
---
Past Mentors
Juryeong Lee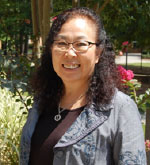 Hello, I am Juryeong Lee, an International Student from Korea. I am a Senior, majoring in Accounting.
When I first came to America, I wanted to study Neuroscience because I always wondered and wanted to know what triggers or motivates people to do what they do. However, it did not take long for me to realize the study is not for me, because I came to learn that the study involves a lot of biology, anatomy, etc., which made me feel uneasy. I turned to studying business instead as I have been in business for a long time and thought it would be nice to have some academic background that goes with my experience.
I was not sure what to major in though until I talked to my academic adviser who explained the different majors in the Business College and suggested me to consider an accounting concentration. We planned to make a decision after we saw how I did in the Principles of Financial Accounting class, which I found very interesting. I always feel thankful to my adviser because he helped me make a good choice especially when I want some specific skill set out of my study.
I wanted to be a major mentor because there should be students who want to talk to a peer before making their decisions. I think I can help students wondering whether majoring in accounting would help them achieve their goals, and discuss various ways to study further to get accounting related credentials.
Accounting can help students to understand and report the financial state of a company or individuals, and it could provide many opportunities for us to work in not only the tax-focused accounting area but also in managerial accounting and public financial accounting sectors. I think I can share my study and career experience and help my colleagues who are currently majoring in accounting when they find the courses difficult and feel frustrated or exhausted, because I felt the same from time to time and just talking to my colleagues helped me a lot.
Please feel free to contact me to talk further.
Diamond Welmaker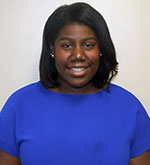 I would like to be a major mentor because I want share my knowledge, experience and passion with others. I am an accounting major and would like to inform potential mentees that majoring in accounting is a rewarding career with advancement and stable employment. Accounting is challenging but if you put in the effort you will be an exceptional accountant.
I transferred form Gordon State College to Clayton State University as a Health Care Management Major and one of my first course I took in that program was Accounting 2101 (Principles of Financial Accounting). From the first day I knew I was going to like that class because it had structure and knowledgeable professor. As the class went on I enjoyed solving the problem and it seem to come naturally which was even better.
Being a part of the Major Mentor Program will give me the opportunity to give back to the community and expand my leadership skills. I want to inspire students to challenge themselves and fulfill their goals while at Clayton State University. I could not think of a better program to devote my time too that would encourage and influence the rising students at CSU.
Rachel Mannor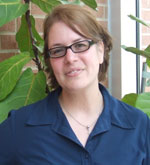 Having the opportunity to be a mentor, allows me to help others. If I am able to help at least one student, by listening and sharing my experiences, I will consider myself successful. Even though I can't make decisions for a mentee, I can be a guide. Deciding to obtain a degree is the first step for a brighter future. If you don't know which route to take, talk to a mentor for advice. Don't let your fears keep you from reaching your ultimate goal.
It took me a long time to decide what I wanted to do with my life. I chose accounting for job stability and growth potential. Also, I find it challenging and I love variety. Many businesses fail due to the lack of knowledge about financial impacts. Accounting is challenging and is not for everyone. However, someone who understands the financial language and can use this ability to make critical decisions will be invaluable for a business.
Garron Barrett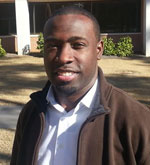 I want to be a major mentor to offer assistance to students pursuing an accounting career. I believe building healthy relationships with like-minded individuals is essential to being successful. I will listen to mentees concerns, share my experience, and do my best to point them in the right direction and encourage them. Accounting takes discipline to really understand the concepts to go beyond the numbers and explain what the numbers mean. Communication is a key factor in the business environment and accounting is the language. Learning this language is challenging, but with practice, motivation, and cooperation we can speak it fluently.
Accounting was not in my sights until a certified public accountant took time out of his busy schedule to give me advice. He opened my eyes to the boundless opportunities of accountancy, which led me to declare an accounting major.
Carl Bostic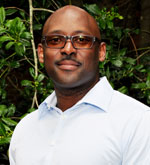 I chose to major in Accounting because I wanted to have a firm understanding of how the financial statements of companies were put together. How companies accounted for revenue streams, costs, and most importantly, how to learn to calculate the intrinsic value of those companies on the best information available. Learning this field of knowledge, I believed, would help me understand my own business endeavors and investments. I began to read books about Jesse Livermore, Warren Buffet, Jamie Dimon, Peter Drucker, and others like those to understand how and why they were successful in the world of business; this is what led me to Accounting, the language of business.
Jonathan Burton
I know it can be a challenge for any student to pick the so called best major. From my own experience, it's good to have people in your corner sharing positive sound advice that helps with accomplishing personal scholastic goals. As a major mentor, I would like to simply assist my fellow underclassmen in choosing a BBA major and assist them along the way as much as I can. I'd provide positive sound advice to my fellow mentees by sharing informative information to help mentees accomplish their scholastic goals. I would share that accounting is the language of business and is a vital aspect of running a business. Accounting can be a challenging major, but the rewards, professional/personal growth, and opportunities are endless. I would also share that regardless of majoring in accounting, it's good to take some upper level accounting classes for the knowledge of understanding financial statements.
Before declaring a major in accounting, I was contemplating getting a degree in Supply Chain Management or just taking the prerequisites to transfer into Georgia Tech's Industrial Engineering program. I took Professor Novin for ACCT 2101 and Professor Butterfield for ACCT 2102 and I noticed that accounting was becoming my niche. I met with my advisor and was encouraged to research the field of Accounting and think about making that my major. I also met with both Accounting Professors and they gave good insight about a career in Accounting. Seeing how successful I was and how interesting both classes were, I decided to declare a major in Accounting. I want to know how a business operates from the inside out. I believe that getting a BBA degree in Accounting will enable me to assist companies to comply with laws and regulations and operate more efficiently.
Fatoumata Diallo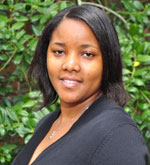 The best Mentor I ever had was knowledgeable, compassionate, and taught me how to dream. I learned a great deal from that individual, and I plan to be just as good a Mentor to many more students. I believe that the Major Mentor Program is going to be a valuable resource for CSU students who want to enroll in the College of Business. My accounting major has given me the knowledge to succeed at just about any area of the business world because it is the language of business. My goal as a Mentor is to help students clarify their career goals and to help them carry out a plan to reach those goals. I will be a successful Mentor by sharing insights and knowledge that I have gained through the College of Business. I will be a facilitator and a liaison between Mentees and Faculty professors when necessary. I will be helping freshmen adjust to the demands of university classes and college life. A good Mentor is one who can listen, empathize with students, and guide them toward their dreams. I was selected as a Mentor because I possess all of those attributes, and I very much want to help future business majors.
Henrick Drummond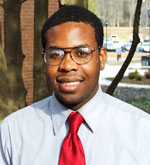 I would like to be a major mentor in order to help my fellow CSU students achieve their educational goals. I aim to provide students with as much of my positive influence as I possibly can. For instance, many students that I encounter at CSU have trouble performing on exams. In order to help such students, I will give them study tips that will possibly help them to improve their test scores.
I chose to major in accounting after performing a thorough research into the possibilities for attaining a fulfilling career in the accounting field. From this information, I came up with a general plan for where I would like to be in, say, five years from now. Basically, I intend to become a self-employed, licensed, CPA in the State of Georgia.
Stephanie Rose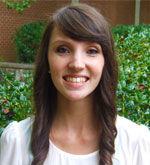 I would like to be a major mentor because, like many undergraduates, I had a hard time deciding what to major in when I started college. It would be rewarding to help others decide on what career path they would like to take. I could help the mentees by giving them advice on what I have learned during my college experience. I would like to share with potential mentees that accounting is a great major because it is one of the top jobs in the United States and there is a lot of job security in the accounting field. There are many areas of accounting, so the mentees can find which part of accounting interests them the most and focus on that aspect.
I changed my major a couple of times when I started college, then I decided that I needed to sit down and figure out what interested me the most. The one thing I knew I enjoyed was math, so I looked at majors that could incorporate that interest. I chose accounting because of the good job outlook that existed in the field. I knew of many people that were working in the accounting field and heard it was a great career to get into. After taking the introductory accounting courses with Dr. Orchard and Dr. Novin, I knew that accounting was what I wanted to do.
Travis Tuggle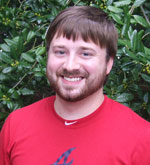 I would like to share the challenges and benefits of being an Accounting Major. I would also like to provide encouragement to those choosing this major. I knew that I wanted to major in a business related field, although I wasn't certain which specific area. However, after having Dr. Lou Orchard for ACCT 2101 and Dr. Adel Novin ACCT 2102, I became very interested in Accounting. I researched it and realized that although challenging, it is a rewarding field and one that suits my talents and goals.
Carmen Williams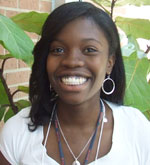 I would like to be a major mentor because I know how meaningful having guidance can be when trying to choose a major. I want to give other students advice that can help them make decisions about what major to choose, how to make smart academic decisions, and how to pick a major that will lead to an enjoyable career. I would try to give mentees advice on how to study and prepare for different courses and certain techniques I used when taking different classes. I want to help students understand their options and what it is to be a General Business Major.
Tyler Nifong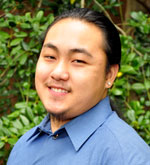 I would like to be a major mentor because I understand how difficult it can be to choose a major. I would like to pass my personal and educated knowledge of my major. The reason I chose General Business as my major is because it offers a broad spectrum of opportunities and knowledge about the business world. Clayton State University's College of Business provides an educational, entertaining, friendly and inviting, functional and innovative, atmosphere appropriate for any student pursuing either a job or career in the business field.
Richard M. Johnston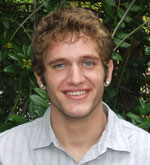 I am currently a BBA candidate on the verge of a degree! I personally felt that a General Business major, with a minor in Marketing and Finance, would best suit my personal goals. After I graduate, I plan to dive head first into the baking niche of the business world and open up my own bakery. With increased dedication and focus on my studies, I am closer to my goal than I have ever been; and I can taste it. The Major Mentor Program gives me the opportunity to help new students bypass the speed-bumps that tripped me up on my way to a degree. I look forward to helping other students achieve their goals.
Taylor Shelnutt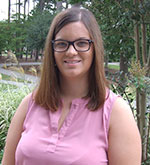 I wanted to become a major mentor to help get students into the major they belong. I think that when picking a major it is so important to think about where you are, where you want to go, and how to get yourself there. I would love to help other students evaluate that and figure out what works best for them.
I chose my major based on the goals that I had for my career & how I could get myself to that point. I was already working in a business field and knew that management was the fit for me.
Merissa Peeters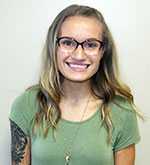 It is not my interest in business that made me want to be a mentor, it is my love for helping others. I navigated through college without much help and it often left me feeling frustrated. If I can help other students avoid that and also give them any advice from what I've learned, I will feel as if I accomplished something bigger than me at Clayton State. I definitely would want to share with my mentees that business is so broad and that gives us a chance to create and go after whatever. They do not need to know a specific thing they want to do in life nor does having a business degree mean you are restricted to only that.
There are a couple of factors that lead me to choose management as my major. The first one being that my father is a business owner. I was able to see him work himself from the bottom to establishing a successful company. His work ethic and constant determination made me believe that having something that one works so hard for, is truly rewarding. The second being past bosses/managers. They are power hungry and lack basic empathy for their employees. I have a chance to own or work within a company where I can make an impact on someone and remind employees that they are not walking dollar signs. I want to change the standard of which a business is ran and that is to put your people first.
Hoang-Khiem Ha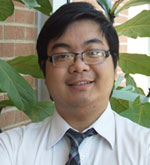 I would like to be a major mentor because I understand the difficulty of settling on a single major and how influential a single person can be during that process. I chose to be a management major because management made me eager to learn more. That concept is difficult for most students to understand and accept. The simple fact is that the correct major for most people is the topic that they enjoy the most.
My belief is that having management skills will make you an invaluable asset in any work environment. The major mentor program allows me to share my experiences and hopefully I can make someone's choice of major easier.
Sarita Brayboy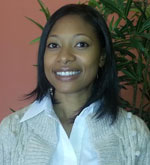 I would like to be a major mentor because I see it as an honor and a wonderful opportunity to help others. Deciding on a major is not only an important step in college but it also sets a compass for your post-graduation life. I remember trying to decide on my major and the stress that was involved in that process; I gladly welcome any constructive guidance that I received. Now, I have an opportunity to provide guidance to someone in that same position. If I can help at least one student with such an important decision, I would feel rewarded. I would like to share how being a management major has given me a different perspective on leadership, career opportunities, and my own actions as an employee.
Myles Braxton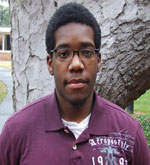 My first major was political science when I first entered college. However, I changed to business management because I wanted to learn more about how businesses work and function. My career goal is to become a corporate lawyer.
I would like to be a major mentor because I believe I can help my peers at Clayton State University to choose their majors. I wish I had taken advantage of this program a few years ago so that I can have a clearer view of my future. This program is great to help people who are unsure of the major and career they want.
Samuel Camp
The major mentor provides a unique opportunity to help other students decide on a major. My ultimate goal is to open a small business and I felt that Management would give me the necessary tools to get me further down the path I'd like to go. I think the Management track is great for anyone seeking to develop leadership and organizational skills in the business world.
Jessica Delbridge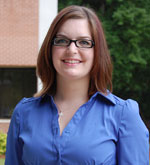 I chose Management originally to help my growth potential at my previous job, but as I have taken management courses, I have become more and more excited about the possibilities management produces.
The Clayton State University College of Business program has helped me tremendously in regards to my career goals. Though I knew CSU had a great business program, I had no idea just how amazing and beneficial it would be with my education and career. The teachers and staff are so supportive and helpful, making sure I receive the information and help I need to get where I want to go!
Cici Wong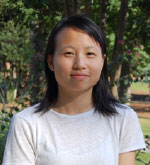 I wanted to become a mentor to change the world for someone. For students who are younger and less experienced than I am, when I share my knowledge with them it would become valuable information. These lessons will cut down many missteps and lead the student to gain a brighter future. I do not want to be selfish and keep all my secret steps in becoming a successful marketing student to myself, so becoming a mentor will allow me to pass on the formula to who appreciates it. Additionally, I can learn to become a leader who inspires others and a motivator who brings out the excellence in the mentee. For future mentees, I would like to share the steps I took to earn exceeding grades in each marketing class. Moreover, I will throw in pointers to which major classes that they must take in designated years. As a senior, I want to guide the mentees to completing all their major and core classes, gaining an internship, and networking with leaders of the major clubs in the University.
I chose Marketing as major because I fell in love with the competitive industry that asks for ideas that are creative and unique. Marketing is concerned with finding its customer's demands in relations to a product or service and finding out ways in which consumers can purchase these to raise a profit for the company. The exciting part of marketing that hooks me is a marketer has the privilege to design the packaging that differentiates it from its competitors and creating advertising/promotional tactics to draw the consumers to notice the product. Even though tons of research and surveys are involved in identifying the right tactic to execute, the dedication and hard work pay off with the attention gained through the marketing campaign launched. It's like casting a love spell to the audience and waiting in the background to see, one by one, the people falling in love with the product because of your idea!
Rosa Servin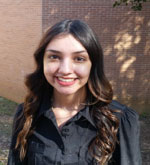 I would like to be a major mentor because I think that having someone to guide you or even someone to just talk to about what you have to do is very helpful when deciding what you would like to do with your major. I would like to share that this major can open up the doors to many opportunities since marketing is all around us and is widely needed.
I chose this major because I feel like it is very versatile and there are many different paths that can be pursued with this major. Creativity and Innovation is a big aspect to marketing & these are my strong points; so, I feel like this was the perfect match for me.
Sabrina Vickers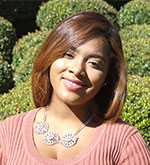 When I first entered Clayton State, I was a Mass Communications Major, with a Marketing minor. I knew that I wanted to speak professionally for a Marketing Firm or just in the corporate world. After looking further into the Communications career path, I realized that I need to take a different approach. From that point, I changed my major to Marketing. My love for Marketing developed in high school. I was president of DECA and very much involved in my organization. Choosing this major made perfect sense to me. Not only is it something I'm passionate about but I also excel in.
My purpose is to guide those who may have been in my shoes. Approaching this position, I recognize that I am not knowledgeable of all things; I am still learning.
Amy Patel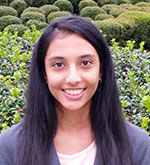 I would like to be a major mentor because I understand how helpful having guidance can be when choosing a major. Many students have difficulty deciding on the right major and finding a program that will help them succeed in their future careers. I believe that the major mentor program can be a meaningful experience for both the mentor and the mentee. As a mentor, I hope to be a resource to other students and share what I have learned during my college experience. I would give other students advice on the opportunities available through the College of Business and offer assistance in helping them choose courses, develop good study habits, and prepare for their future careers.
Danielle Brooks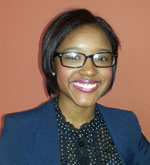 I chose to be a Major Mentor in Marketing because I enjoy helping others. I hope to get out of this program a great experience with my peers in the College of Business. I am a senior in Marketing with a minor in Finance. I believe my background will allow me to help students choose courses, study habits, and future career choices wisely. I know how the Marketing program is here at Clayton and I am eager to share my experiences and offer advice. I will advise the students to work hard and diligently because the program can be challenging. In its challenge, the program offers the reward of knowledge and also connections with supportive professors. Working with my peers has always been one of my passions and I look forward to gaining relationships. I also hope to gain relationships with my mentees and team of mentors.
I chose Marketing as a major because I love interacting with people. I believed this would be a fitting major because I could pursue selling and/or advertising. Throughout the program I learned marketing was much broader than just making sales. I quickly learned of the many aspects of marketing in business. The opportunities I have to pursue with this major are endless and I am glad I made the right choice!
Kanyia Griffin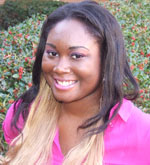 Being at Clayton State for the past four years has helped me grow and create new experiences. As a mentor, this will allow me to help my peers in letting them know what to expect in the future and giving advice on classes. I believe that it is important to let my peers know about what the College of Business offers and how their events and posting can help. The College of Business offers networking opportunities such as: the speaker series, email posting of internships, and getting involved with career services. These resources allow students to network with other companies and become prepare once they graduate.
Ever since high school I knew I wanted to go into the marketing field. To this day I felt the same way about marketing. No matter what type of company or business you work with, they will always need a marketing strategy in order to keep clients happy. My career goal is to be a marketing consultant and help direct small businesses to reach the goal of their company.
Brian Garcia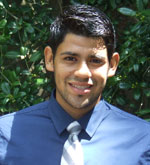 I chose Marketing as a major because it's so appealing. Marketing has much more to it than just advertising. Marketing is what sells products and that's what I enjoy about the major.
What I really like about our program is that it allows students to know what they are getting in to. This is a program I really wish existed before because it really allows us to inform the mentee what they're getting into when they choose a certain major. The major mentor for each major are all going through what they will be going through soon. I believe this program is so beneficial to the student body.
Martha Mobley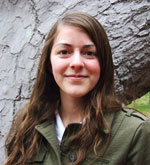 The reason I chose to be a major mentor is that I enjoy helping people. By being a part of this program, I can help potential marketing/ business students make the best choice on their major, and help them save money in college. I also want to help students understand marketing is something that is used every day in and out of the workforce, and is a skill that is necessary to succeed at anything.
I chose marketing as my degree, because I am creative and I enjoy using my artistic talents. However, I realized that in order to make money I needed to know how to sell, which is something that cannot be done without marketing. By having a degree in marketing I can apply both my talents and marketing skills together, so I can make money doing the things I love.
Ezekiel Jones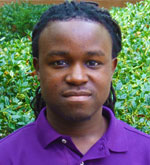 I would like to be a major mentor because I believe I can be of great assistance to other marketing majors and the upcoming marketing majors. I have basically been through most of the marketing courses in the college of business. I have a clear and concise understanding of marketing in its totality and will be able to guide my peers. It is a learning process, and I believe that I can help push that process. I would like to share the importance of my major to the mentees. I believe marketing is the most important function in a company because marketing pushes the products to the consumer with profitably in mind. Profitably is extremely important to any firm. I would also like to share that marketing is broader than what people perceive it to be. Marketing is more than just advertising and incorporates many different elements to create a solid whole.
My major was chosen because of my urge for knowledge to learn about the different processes to market a product to consumers. I believed that marketing is an integral part of a company's success. I'm a consumer and I know how I would want a product to be marketed to me. I wanted to focus my learning in marketing, because I know the main goal of a company is to sell products and be profitable. Marketing is what drives that goal.
Kevia Morgan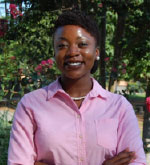 As a student, I realize the significance of studying Supply Chain Management. Regardless of a declared major, supply chain operations are vital to the success of every business. In most colleges, today, a degree in Supply Chain Management isn't as common, or popular as most business degree programs. For this reason, a lot of students do not know what Supply Chain Management is. As a mentor, I will provide a great informative service to my mentees, and ensure that they are abundantly supplied with knowledge about the Supply Chain Management degree program offered here at CSU!
I gained prior exposure to the logistics/ supply chain field while serving in the military. As a soldier, I loved working in logistics and managing military supplies and equipment! I loved learning more about the logistics/ distribution process and I would often go above and beyond my pay grade. Although I have exposure to a sector of the supply chain field, I still need to learn the business aspect of what I exactly did in the military. Hence, that's what I am doing here at CSU. I did enjoy what I did in the military; however, it was mostly labored tasks. Now, I am gaining more knowledge about the business intelligence behind the logistics/ supply chain management field.
Wesley Purcell
I wanted to become a Major Mentor because I have come a long way from high school to obtain my education. I started at the bottom of my field working in warehouses and now have a management role in supply chain as a dispatcher. I wanted to spread hope and encourage people that no matter where they are, they can better themselves no matter their age, finances, education, or background.
I chose my major because I was already familiar with my field as I worked in warehouses for years as an order picker and lumper. I excel in multitasking and efficiency which are key requirements for successful supply chain managers.
A degree in supply chain management offers a plethora of opportunities in today's business world ranging from freight broker to operations manager. This field is constantly growing and corporations are seeking qualified individuals with degrees in supply chain management to improve their operations.
Rachel Rink
I wanted to become a major mentor because prior to coming to CSU I did not even know Supply Chain Management existed. I was able to take a class with an awesome professor who exposed me to this great field, allowing me to explore and get involved in a major and future profession I have grown to love. The opportunities are endless as far as a future in Supply Chain is concerned. The average person probably has never realized just how involved they are in the supply chain. Everything you are wearing, using, eating, etc. has following along the supply chain at some point. Almost everything about your daily life is touched by this profession, and yet, I went 24 years of my life without even knowing it existed. With such a variety of aspects and opportunities involved, the number of doors this major can open for your future are limitless.
I was originally an Accounting major and signed up for a summer BUSA 1105 course with Professor Mascaritolo; little did I know that this summer would change my future forever. I had only just begun my path to Accounting, and while I did well, it wasn't terribly exciting, but then I started learning about the supply chain in my Intro to Business class and fell in love. I started researching it on my own and eventually decided that the fast-paced and opportunity-laden profession was for me. I decided to major in Supply Chain Management and minor in Finance, in order to understand both sides of business.
Taylore Hutchinson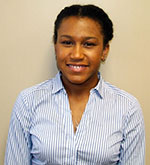 I would like to be a major mentor because it can be very difficult when trying to choose a major. I changed my major three times before I found Supply Chain Management. I would have appreciated a major mentor informing me of the opportunities in Supply Chain Management. As a major mentor, I will be able to save some students from stressing so much like I did. I would like to share with the mentees my experience, how something you like can be made into a career, and the many different career opportunities available that a major in Supply Chain Management has to offer.
I am so glad I chose Supply Chain as my major because I love it and college is less stressful when you are learning about something that truly interests you.
Samira Nassourou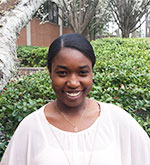 I would like to be a major mentor because I love helping people. As a mentor you are not just a guide to other students but you also become their friends and that person that they can feel free to communicate with at any time. In doing that, you build new relationships, learn new things and improve your social communication skills. In addition, many students need a mentor to help them stay motivated and focus in their career or even choose a career to pursue. As a mentor, giving advises to students can help them achieve their goals and know more about their field of choice.
Kevin Blair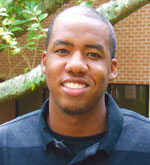 I would like to be a major mentor because having a mentor in someone's life can have a major impact on a student's decision. I have been in school for almost four years now and it feels great to have someone to talk when I am in need. Now that I am a senior I would like to share some of my knowledge and experiences since I have been in college. Being a mentor will not only comfort someone, but will also have a mental and emotional influence on the mentee.
I am a transfer student from Middle Georgia College. While at Middle Georgia College I was studying Aviation Management with a concentration in Aviation Logistics. The field of aviation and transportation has always amused me since I was a young child! I am now twenty-one and still want to pursue a career in one of those fields. Going to school full time and commuting to a part-time job in Atlanta, Georgia became tiring after two years of attending Middle Georgia. I then sought out schools that had logistics majors that were close to home. Sure enough, I saw that Clayton State University had a major for Supply Chain Management. I finally arranged a tour of the Clayton State's campus and a meeting with the director of the supply chain program. This is now my fourth semester at Clayton State, and I have truly enjoyed the supply chain program thus far!
Nicodemon Broughton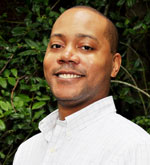 Supply Chain Management is a great field of study. Corporations are starting to realize the importance of supply chain management and how it affects their bottom line. It is easy to market a new product, but the real challenge is sourcing the materials needed to produce the product and getting the finished product through the supply chain to the end consumer.
The COB has great professors that really care about their students' success. I have learned a lot from my professors that I will carry with me into my professional career.
Gabrielle Colon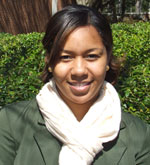 I would like to become a major mentor because I think I can help students find their vision and strategy to where they want to go in their future as I have done for myself. I did not have a mentor to help guide me through college and what degree program I wanted to seek. What I would like to share with potential mentees about my major is how unique it is and the different avenues they can venture in to becoming a Supply Chain Management major. I would share how well the professors help students gain different opportunities and actually open up those doors to be exposed and gain a network. In order to gain opportunities in the professional world, one has to generate a good network.
I chose Supply Chain Management as a major a semester after coming to Clayton State University. I came in as an Accounting major and was approached by the director of the Supply Chain Department to look into the opportunities in Supply Chain. I did and saw how in the next five years everyone will have a demand in this field. I wanted to be ahead of the race and wanted my hard work, dedication, and degree to mean something.
Jessica Eloy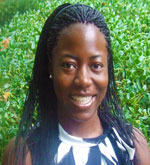 I would like to become a major mentor because I feel a lot of students are choosing common majors because they are uncertain of what they really want to do. If new and current students had somebody to mentor them explaining the different majors within the College of Business, they might not waste time choosing the wrong major. It took me a while to figure out what I wanted to pursue for my undergraduate degree; luckily, I had someone there to break down the different majors, helping me make the right choice. This program helped me. Being a mentor, I would love to pass down that same knowledge to the students coming after me.
I decided to pursue a major in Supply Chain Management because it is a growing field with many career opportunities. I am a supply specialist for the U.S. Army reserves. I decided to switch my major to Supply Chain Management because of my military assignment. I wanted to learn more about the subject pertaining to the civilian side of business. I got the chance to speak with Prof. John Mascaritolo who has so much knowledge and experience in the supply chain field. In fact, I am getting interviews for entry level positions in Supply Chain as a result of being a Supply Chain Management major.
Naajiya Evans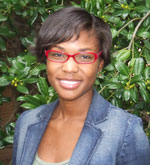 Starting off I didn't know exactly what I wanted to study, but I knew I want to be in the business field. I chose Supply Chain Management because it is such a diverse industry that encompasses all aspects of the business field. Whether it's small business or a large corporation, organizations of all types depend on Supply Chain Management.
Richard Penny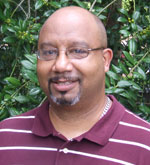 I have been a leader/mentor for a long time in my personal and professional life. I enjoy helping young people find their path in life. I chose Supply Chain Management because I have been in the field for about nine (9) years. I have a freight brokerage business. I wanted to learn more about the global perspective of Supply Chain Management and Logistics. I want to work globally and this major can help me accomplish that.
Tami Pritchard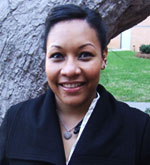 As a US Army veteran I spent several years in the cycle of Supply Chain Management from procurement to customer service.
Supply Chain Management (SCM) offers a diverse and rewarding career. Supply Chain Management professionals now occupy a range of influential positions across organizations. Those in the field work in procurement, operations, logistics, transportation and trade, as well as consulting and senior management. I would like to take this opportunity to provide a positive climate for open communication to motivate, support, guide, and develop the ideas and outlook of young business professionals entering into the Clayton State University College of Business.
---
Mentee Testimonials
Shyilik Adams (Major: Intended Major - Management )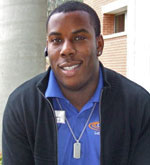 The business Major Mentoring Program has been very beneficial to me. My mentor Sarita Brayboy re-inspired me in my major and goals. At the beginning of my fall semester of 2013 I was about to change my major to supply-chain management because it seemed more logical to get a job in that field. Talking to Ms. Brayboy motivated me to stay in the major that I selected previously, which is management. I told her that I wanted to pursue a career in student affairs, relating to admission and housing on college campuses. Ms. Brayboy told me how my major relates to the field I want to do and minoring in finance will make me more marketable. In addition, Ms. Brayboy gave me studying tips to make sure I focus on maintaining a high GPA. In general I would recommend other students to meet with a major mentor to seek guidance in choosing the right major choice.
Aaron Bull (Major: Supply Chain Management)
I met with a major mentor last semester. I definitely found it to be informative and beneficial. I enjoyed it because it gave me further insight to the Supply Chain industry and allowed me to address some concerns I had. Because he is/was a fellow student, I felt comfortable in talking to him. It was a pleasure and I hope the Major Mentor Program continues.
Essence Chenault (Intended Major: General Business)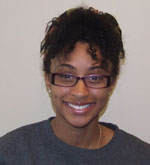 Initially, as a freshman, I started as a Mathematics Major because I did not know exactly what I wanted to major in. At the time, math seemed like a universal skill for any career choice I had in mind. Upon my transfer to Clayton State, I followed a few entrepreneurial endeavors and found that I was very interested in the different aspects of business. So, I changed my major to Business. This was a new territory for me, new classes, and new requirements, so I was doubtful in my decision to switch majors. However, after talking to my major mentor, he really gave me a new perspective. He let me know the ins-and-outs of being a business major and made me feel comfortable about my decision. Eventually, we decided that I should stick with a General Business major because it is a more flexible degree to pursue. I am a strong advocate for expressing my thoughts and he was a great listener. He allowed me to bounce my ideas off of him and with his guidance I was able to come to my own conclusions about my career path. Every so often, I reflect on our meetings and that helps me reevaluate many of my choices. Because of his mentor-ship, I now have a clearer idea of where I want to go in my career.
Jean Dady Jean Philippe (Intended Major: Management)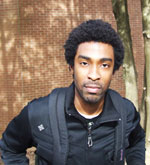 The Major Mentor Program is very helpful because the major mentor who assisted me last fall semester was awesome. In addition, she was on time for the meeting and was very patient with me. She took her time to answer all my questions about the Management major and she shared with me the key to success in the College of Business. Overall, it was a great experience and I do believe it was worthwhile to meet with this wonderful major mentor.