Major Mentor Program Testimonials
Current Mentors
---
Past Mentors
---
Mentee Testimonials
Shyilik Adams (Major: Intended Major - Management )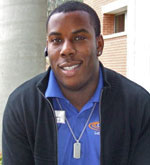 The business Major Mentoring Program has been very beneficial to me. My mentor Sarita Brayboy re-inspired me in my major and goals. At the beginning of my fall semester of 2013 I was about to change my major to supply-chain management because it seemed more logical to get a job in that field. Talking to Ms. Brayboy motivated me to stay in the major that I selected previously, which is management. I told her that I wanted to pursue a career in student affairs, relating to admission and housing on college campuses. Ms. Brayboy told me how my major relates to the field I want to do and minoring in finance will make me more marketable. In addition, Ms. Brayboy gave me studying tips to make sure I focus on maintaining a high GPA. In general I would recommend other students to meet with a major mentor to seek guidance in choosing the right major choice.
Aaron Bull (Major: Supply Chain Management)
I met with a major mentor last semester. I definitely found it to be informative and beneficial. I enjoyed it because it gave me further insight to the Supply Chain industry and allowed me to address some concerns I had. Because he is/was a fellow student, I felt comfortable in talking to him. It was a pleasure and I hope the Major Mentor Program continues.
Essence Chenault (Intended Major: General Business)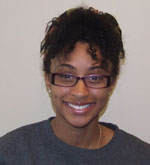 Initially, as a freshman, I started as a Mathematics Major because I did not know exactly what I wanted to major in. At the time, math seemed like a universal skill for any career choice I had in mind. Upon my transfer to Clayton State, I followed a few entrepreneurial endeavors and found that I was very interested in the different aspects of business. So, I changed my major to Business. This was a new territory for me, new classes, and new requirements, so I was doubtful in my decision to switch majors. However, after talking to my major mentor, he really gave me a new perspective. He let me know the ins-and-outs of being a business major and made me feel comfortable about my decision. Eventually, we decided that I should stick with a General Business major because it is a more flexible degree to pursue. I am a strong advocate for expressing my thoughts and he was a great listener. He allowed me to bounce my ideas off of him and with his guidance I was able to come to my own conclusions about my career path. Every so often, I reflect on our meetings and that helps me reevaluate many of my choices. Because of his mentor-ship, I now have a clearer idea of where I want to go in my career.
Jean Dady Jean Philippe (Intended Major: Management)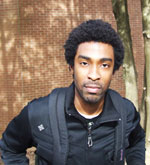 The Major Mentor Program is very helpful because the major mentor who assisted me last fall semester was awesome. In addition, she was on time for the meeting and was very patient with me. She took her time to answer all my questions about the Management major and she shared with me the key to success in the College of Business. Overall, it was a great experience and I do believe it was worthwhile to meet with this wonderful major mentor.