Using the Archives
The holdings or collections in the University Archives are different from the library collections. Records in the Archives are irreplaceable. The documents and items in the Archives are of permanent historical value to the University. For the protection of our materials and collections, you may be denied access if you do not comply with the rules for using the Archives.
The following rules apply to anyone using the University Archives:
All visitors to the Archives are required to show identification and to sign in. By signing in, you agree to abide by our rules.
No materials, documents, or collections may be removed from the Archives without the express consent of the Archivist or Dean of Libraries.
The Archives is monitored at all times for security. Visitors and researchers must be accompanied by a staff member.
You may have only paper, pencils and/or laptop computer with you in the research area. Pens, highlighters, and post-it notes are not permitted. Pencils are provided.
All bags, coats, umbrellas, containers, backpacks, purses, computer cases, and other personal belongings must be left in the visitor storage shelving while you are using the Archives. The Archives nor the library staff are responsible for the security of your personal property.
All personal electronic devices must be muted. If a cell phone rings, you will be asked to leave the Archives.
Food and drink, including gum, candy, and water, are prohibited in the Archives.
Please handle all materials as if they were ancient and fragile. Wash your hands. Do not use hand lotions or creams.
When taking notes, please make sure your paper is on the table and not resting on any archival documents or materials.
You may be asked to wear gloves when handling photographs or other items.
If you have requested more than one item, we ask that you use only one item at a time.
No self-service duplication of materials is permitted. You may not bring in your own scanner, cell phone camera, digital camera, or film camera.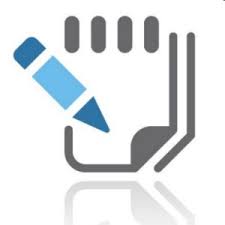 Archives Request for Retrieval Form
Helpful Resources
"Using Archives: A Guide to Effective Research", by Laura Schmidt; Society of American Archivist
"Introduction to Archives", Purdue OWL Online Writing Lab
"Citing Archival Resources", Purdue OWL Online Writing Lab