PACE Partners
Since 2014 our students and faculty have partnered with over 100 community groups to complete more than 170 projects.
Course instructors and community partners complete a PACE Partner MOU to articulate the organizational needs and student learning outcomes to be addressed by the course project.
Community partners are also asked for their feedback at the conclusion of a semester.
Many of our course community partners have come from pre-existing relationships with our faculty, our annual Networking Events, and referrals from our University's various community contacts including local Chambers of Commerce, governmental entities, and schools.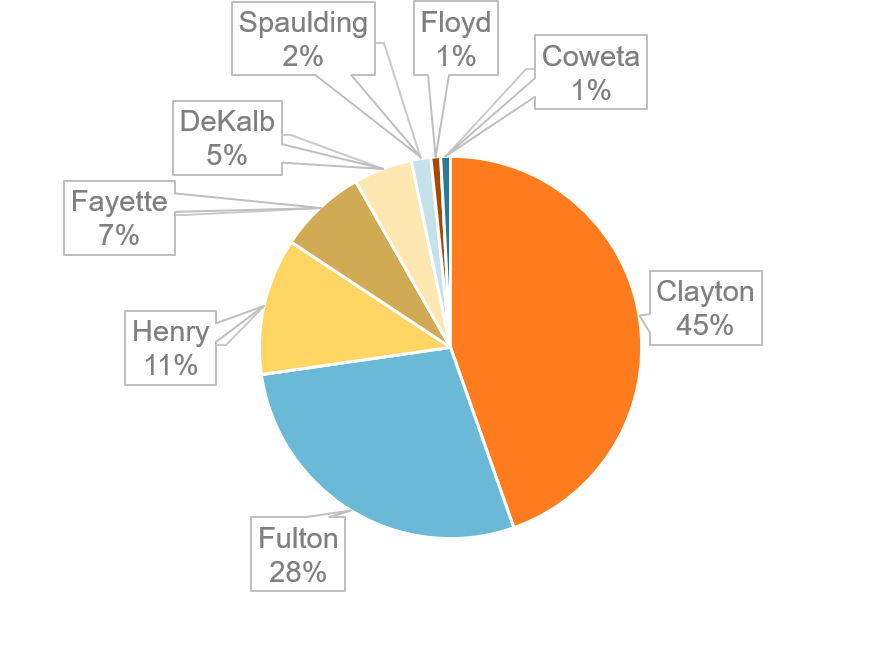 PACE community partners come from a wide variety of areas, primarily from our home Clayton County and neighboring counties.
Big Brothers and Big Sisters of Metro Atlanta has worked with a number of our PACE course faculty. Most recently, two of our Communication and Media Studies courses partnered with them to produce the video below.
Read more about this partnership in our Spring 2018 Laker Connection Magazine.