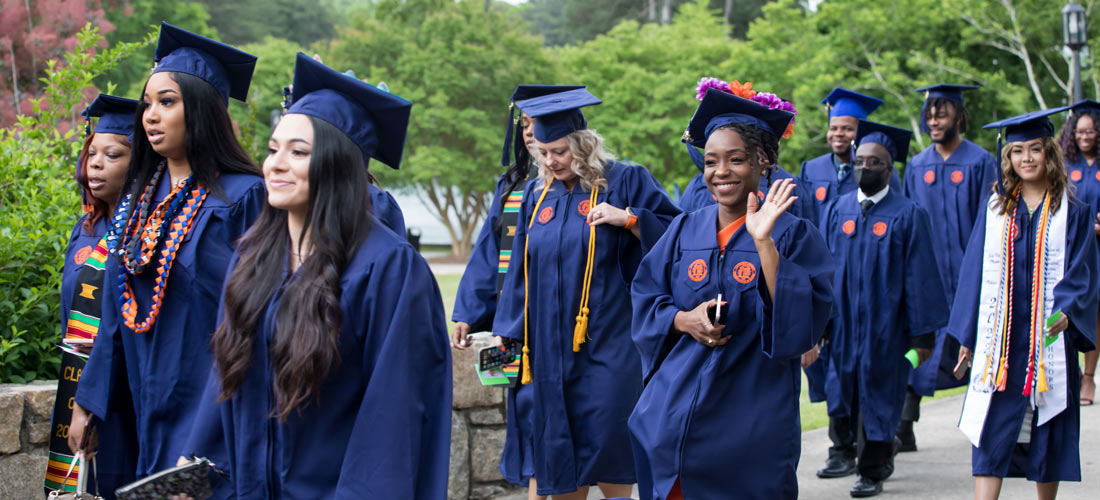 Commencement
Fall 2023 Commencement
Commencement is a celebration of new beginnings! On December 8 and 9, we will be celebrating the commencing of a new phase of life for our Clayton State graduates. Along with families and friends, we will be recognizing our graduates for their great achievement.
---
Ceremony Dates and Times
Friday, December 8, 2023
3:00 p.m.
Saturday, December 9, 2023
9:00 a.m.
12:00 p.m.
Ceremonies held in the Athletics Center.
Ceremony Frequently Asked Questions
Guests who do not have tickets can view the ceremony from the Student Activities Center Ballroom. View the map below for the exact locations of these alternate viewing areas.
No helium balloons are allowed in any buildings.
Ceremony Photos
Enter your contact information to receive your commencement proofs.