Tutoring
Spring 2021 Updates
Due to public health concerns, the CAS will be offering virtual tutoring through Microsoft Teams. Not only is there zero risk of passing on or catching coronavirus, but you may also be surprised by just how much this way of tutoring has to offer and how reassuring it feels to connect with another human online.
To download Microsoft teams, please visit: https://teams.microsoft.com/downloads and choose the app that is appropriate for your device.
How to Schedule an Appointment
Step One: Go to "Courses Tutored" webpage on the CAS website: https://www.clayton.edu/cas/tutoring/courses-tutored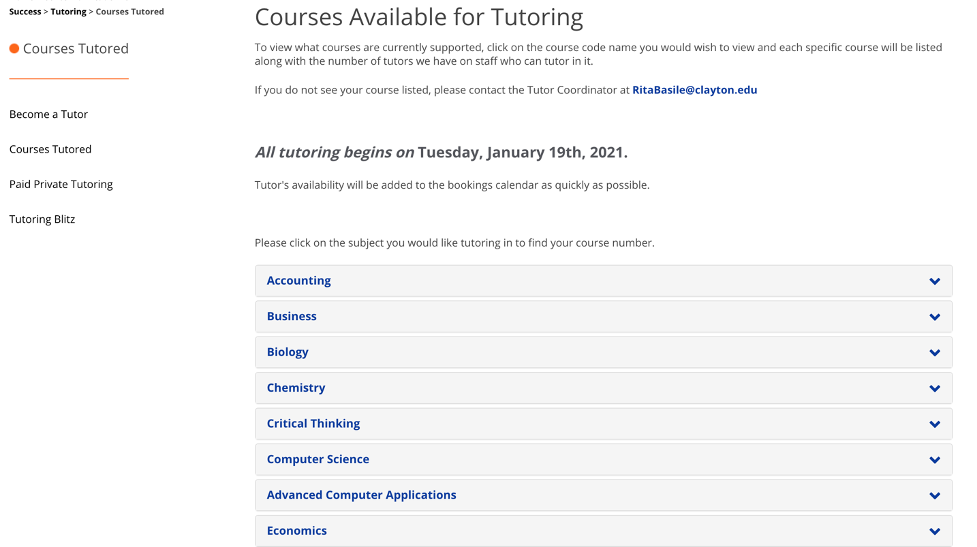 Step Two: Choose the subject and then the course you need help with.

Step Three: Choose the date and time you would like. (You're also able to choose which tutor you may prefer working with by selecting the drop-down menu that's titled Select Staff)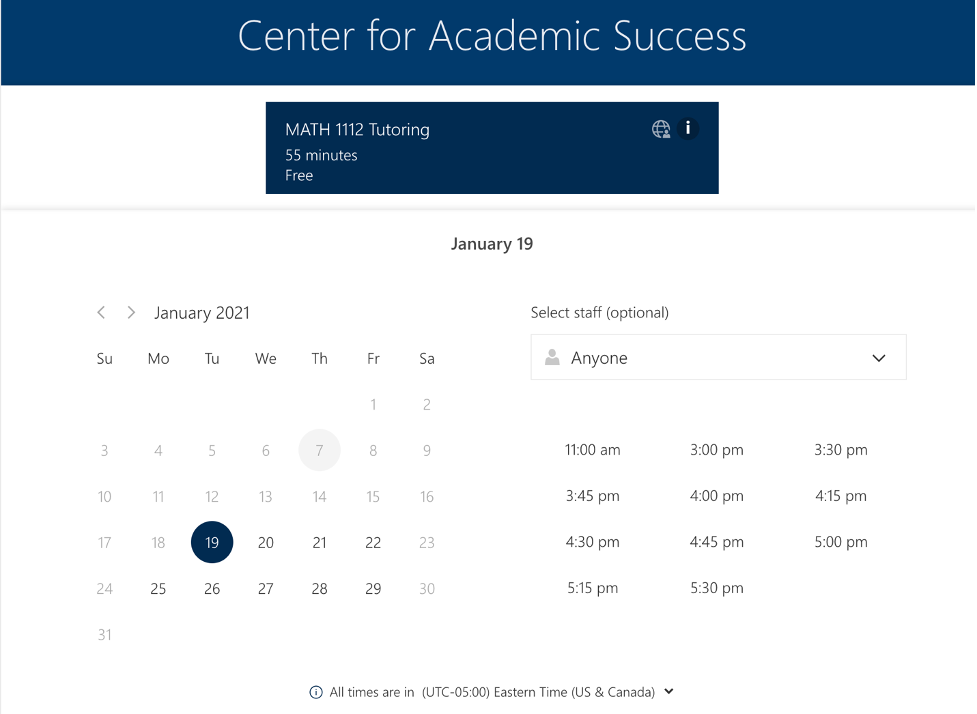 Step Four: Make sure to fill out the additional information including your Clayton State email address and your Laker ID
Step Five: Let the tutor know what you want to work on. For example, "I need help with quadratic equations" or "Preparing for my first history test".
Step Six: Click on Book once you are finished.
You will get an appointment confirmation with a link to the Microsoft Teams meeting sent to your Clayton State email address.
How to Cancel Your Appointment
Canceling your appointment can be done using your original booking email or your office 365 CSU account.
View the step-by-step instructions of the cancellation process using the link below.
How to cancel your tutoring appointment