Step One: Go to "Courses Tutored" webpage on the CAS website: https://www.clayton.edu/cas/tutoring/courses-tutored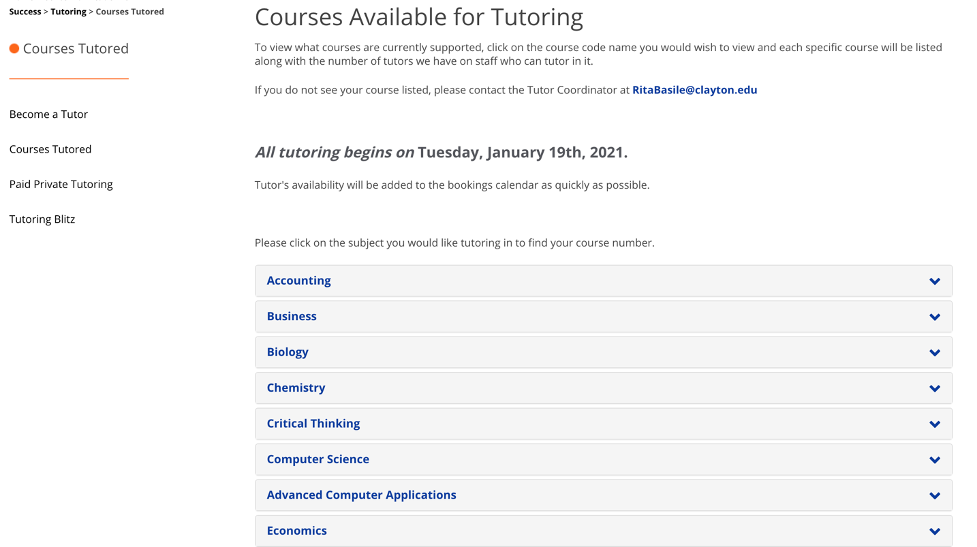 Step Two: Choose the subject and then the course you need help with.

Step Three: Choose the date and time you would like. (You're also able to choose which tutor you may prefer working with by selecting the drop-down menu that's titled Select Staff )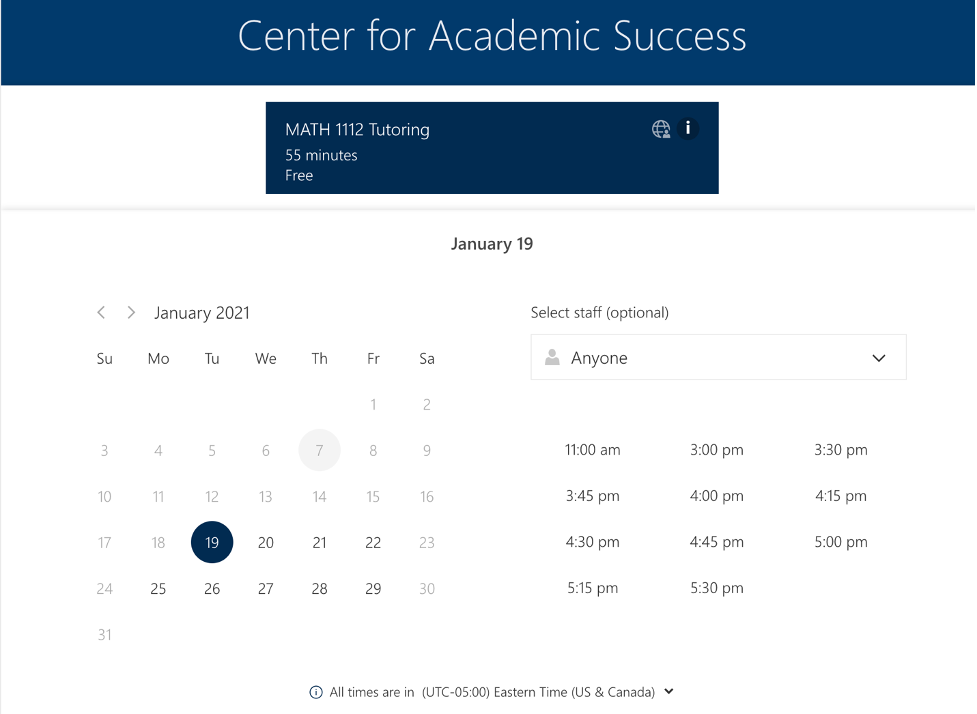 Step Four: Make sure to fill out the additional information including your Clayton State email address and your Laker ID
Step Five: Let the tutor know what you want to work on. For example, "I need help with quadratic equations" or "Preparing for my first history test".
Step Six: Click on Book once you are finished.
You will get an appointment confirmation with a link to the Microsoft Teams meeting sent to your Clayton State email address.