PACE Student Impact
Along with institutional and program outcomes including increasing our course offerings and engagements with the community, PACE is also focused on positively impacting student success.
Successful completion of courses with PACE projects has increased vs. baseline and compared to non-PACE sections in the same semester.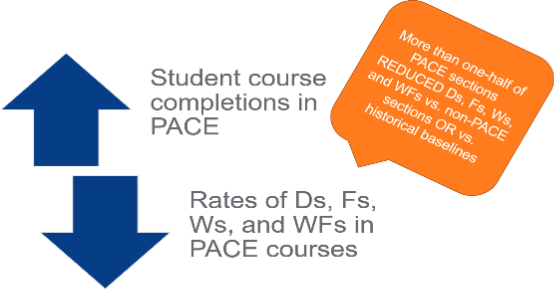 Students' attitudes toward community service show positive shifts.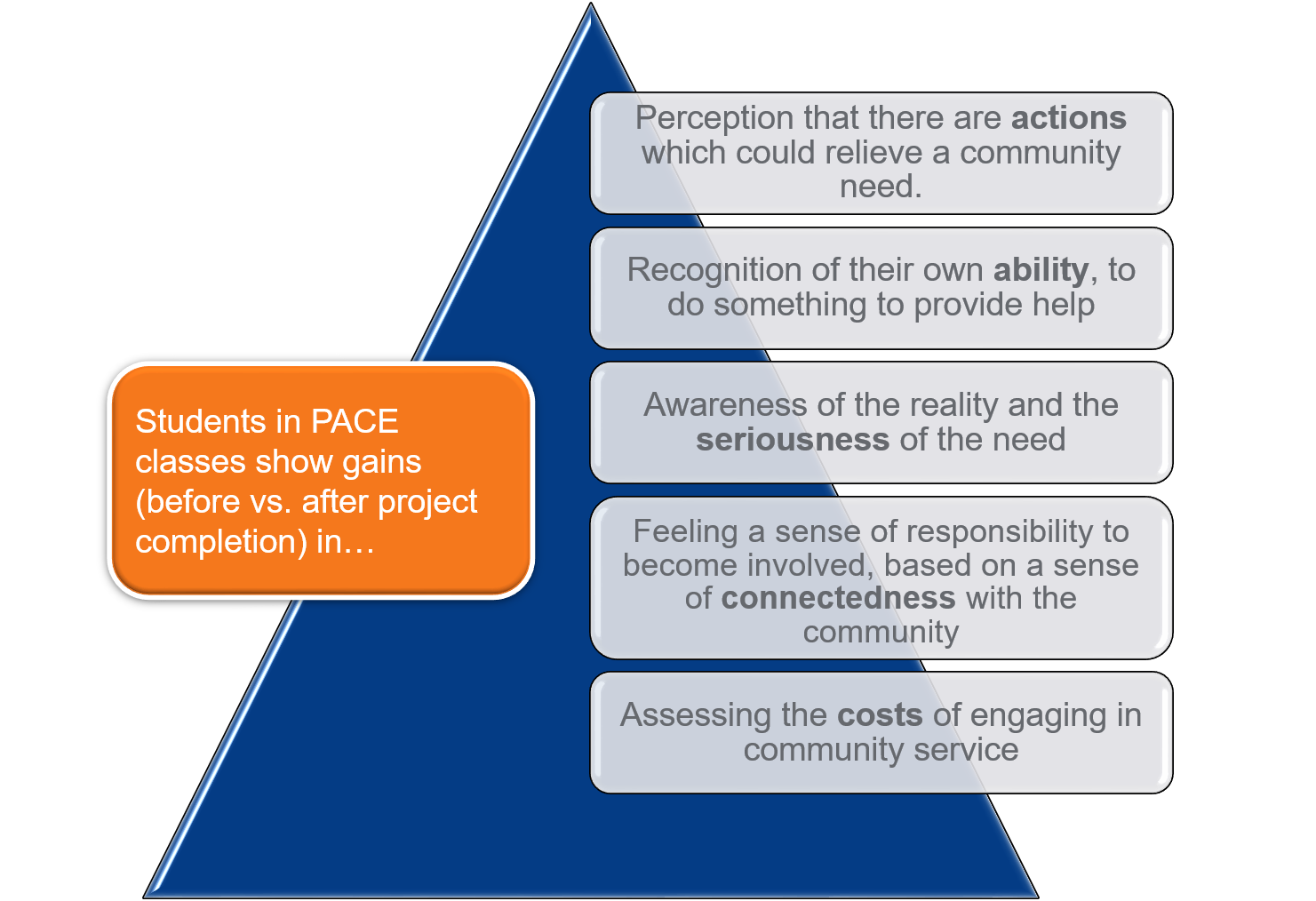 Based upon evaluation of reflections before and after project completion, PACE students show gains in specific learning outcomes.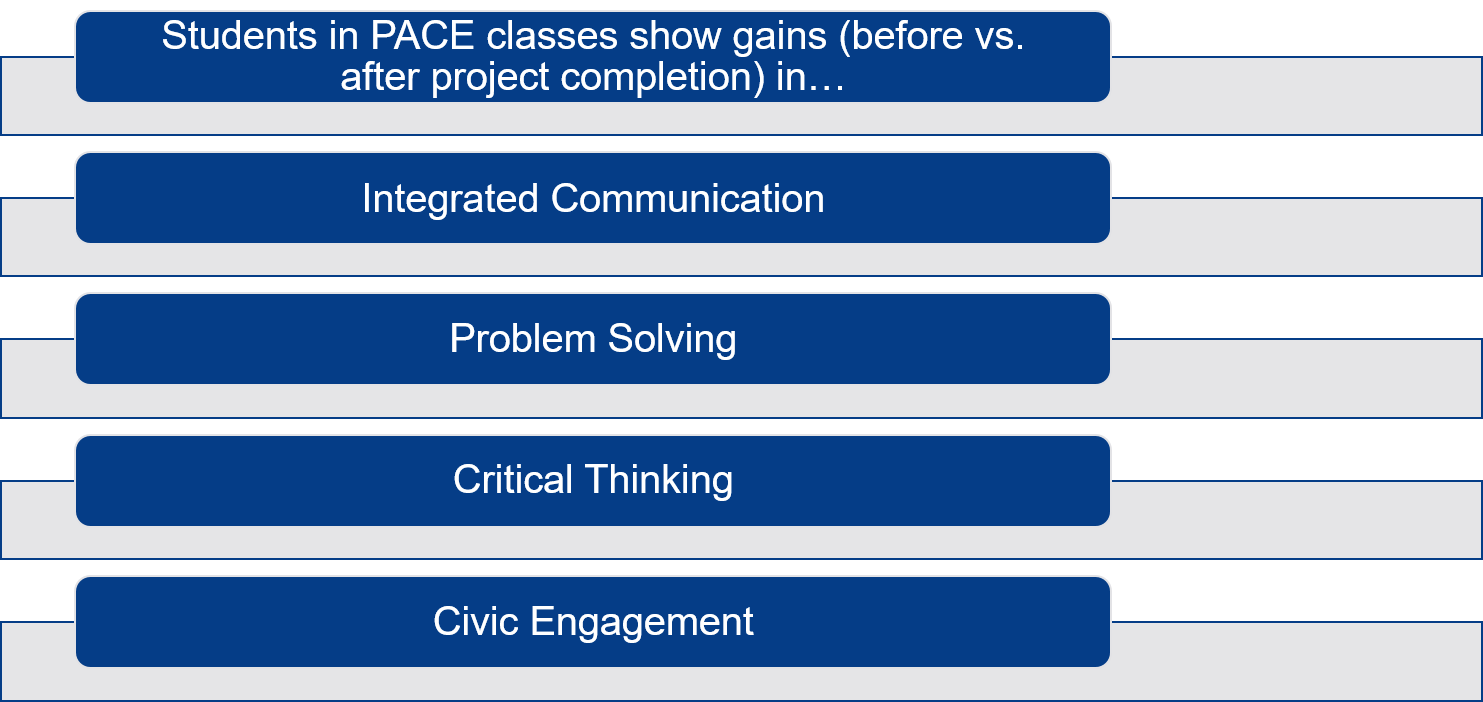 Gains in civic engagement according to National Survey of Student Engagement (NSSE)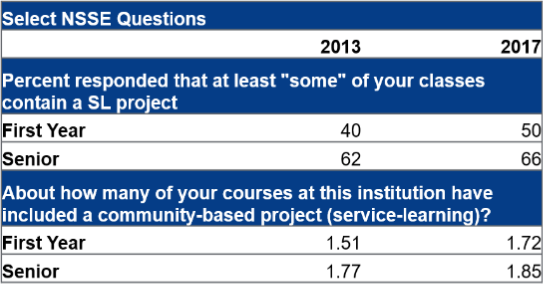 Impacts on ETS Proficiency Profile scores