Clayton State University Library launches virtual exhibit of university's impact on healthcare in south metro Atlanta
(July 27, 2020) - The Clayton State University Library is highlighting its history of educating medical professionals with the launch of a virtual exhibit. Entitled, "The College of Health: A History of Creating Patient Focused Professionals," this exhibit explores the university's College of Health, including its achievements in healthcare, student development and community outreach efforts over the past 50 years.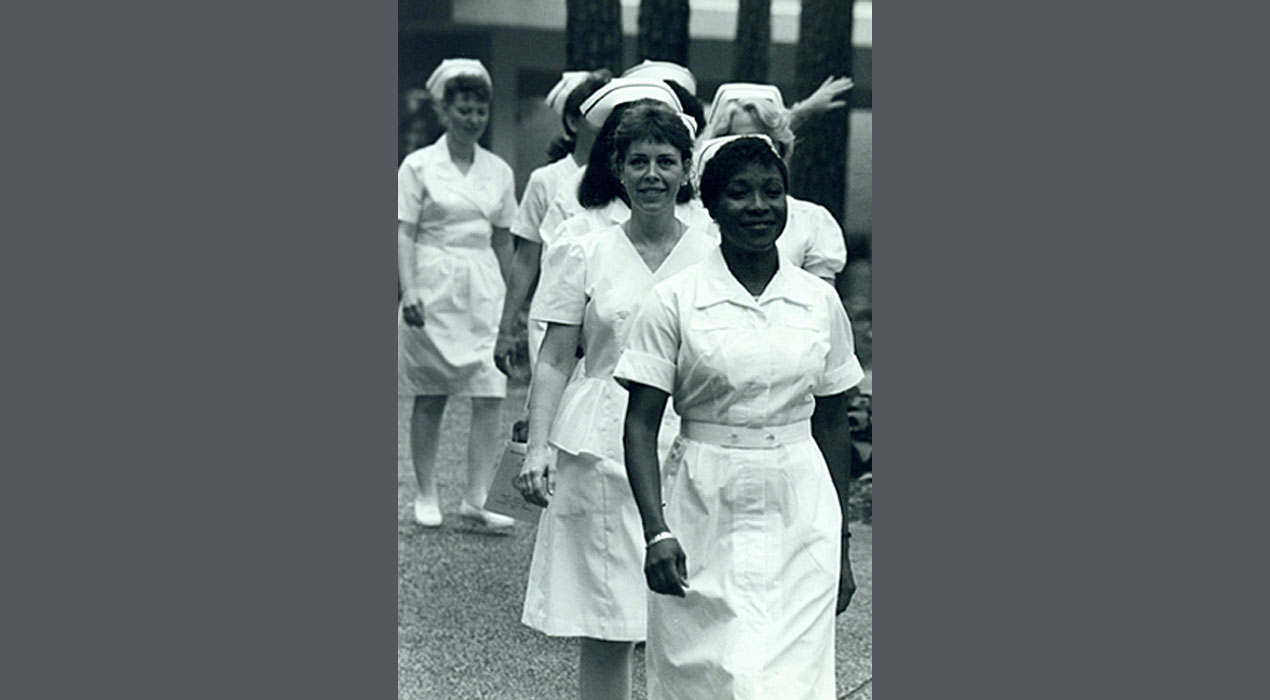 Exhibition highlights include news articles, images, artifacts and documents showing the College of Health's commitment to supporting student academic success through curriculum and sustained scholarship funding. The exhibit also displays a 50-year history of students' patient care focused clinical experiences within the nursing and dental Hygiene programs.
"One of the many interesting facts that stands out from my research efforts for the exhibit is that Clayton State's dental hygiene program, established in 1971, served as the first and only academic dental hygiene career program in the Atlanta metropolitan area when the school was known as Clayton Junior College," says Feechi Hall, University Archivist and Head of Special Collections. "During this time, the profession's focus became to create and promote educational dentistry that focused on dental, preventive and maintenance care. Before this shift in care, most people sought treatment from dental professionals once they experienced painful issues with their teeth, which often resulted in tooth loss."
The virtual exhibit can be viewed by visiting the University Archives.