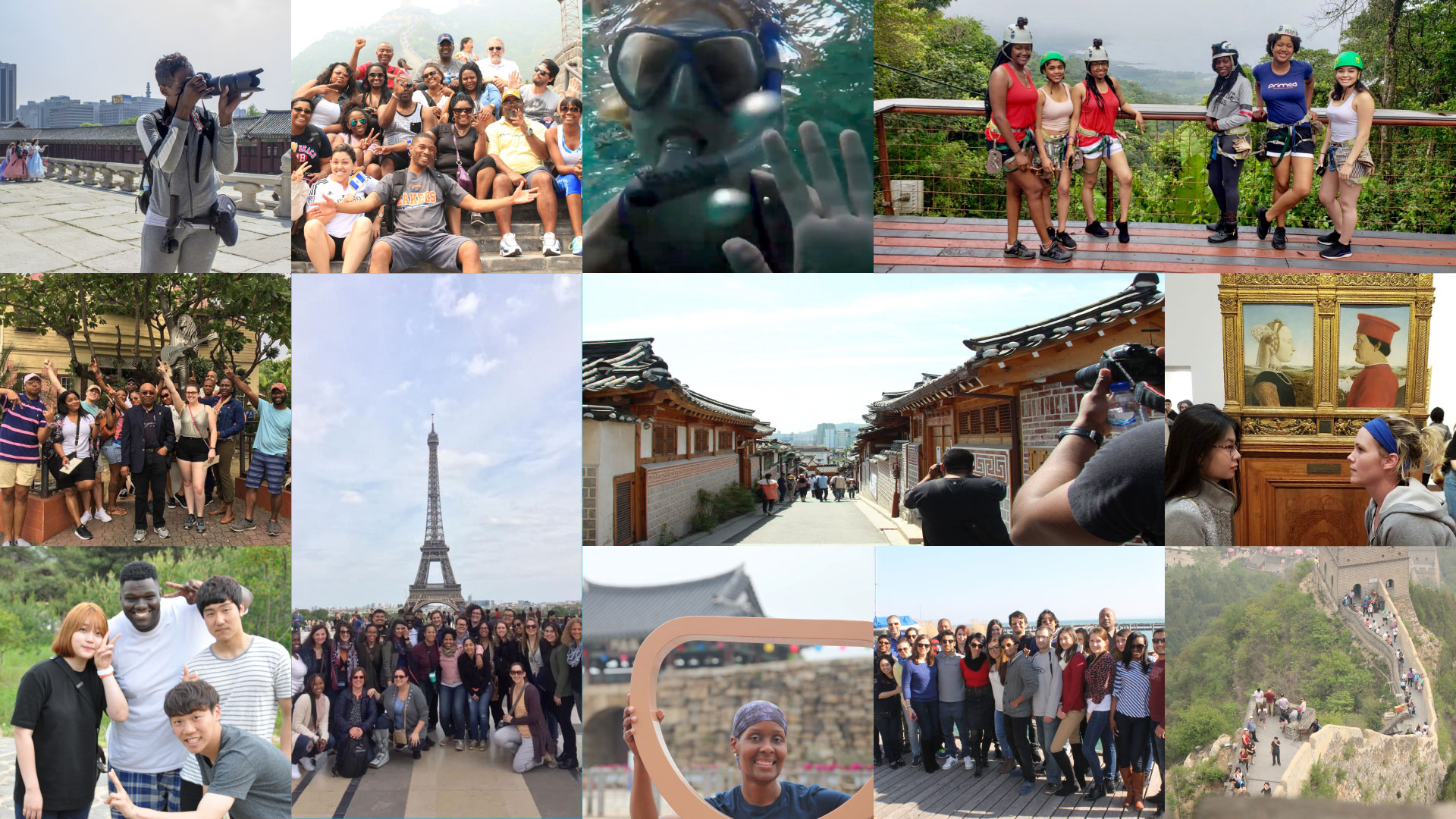 Study Abroad Programs
Study Abroad
While at Clayton State, we encourage you to become a global citizen through international study. The experience gives you a chance to meet people from diverse backgrounds and supplement your classwork in foreign countries.
Whether it's learning a new language, traveling to a new destination, experiencing a different culture or enhancing your resume, our study abroad programs offer a life-changing experience that shapes your education long after you return home. Take a look at how students can study abroad.
---
Study Abroad Programs for 2021
Dear Students,
In light of continued concerns regarding student health and safety, persistent travel restrictions, and the continually evolving entry requirements and restrictions for countries globally due to the Covid-19 pandemic, Clayton State University has made the decision to cancel our Study Abroad programs for 2021. Please note that this was a very difficult decision to make, but student's health and safety is one of our priorities, and both the U.S. State Department and the Centers for Disease Control and Prevention continue to advise that international travel be postponed.
Please reach out to us with any questions you may have and to inquire about our potential 2022 study abroad programs.
Our office is here to support and prepare students for a study abroad experience, we are here if you would like to schedule a virtual advising appointment to discuss the study abroad process.
Sincerely,
The Office of International Programs
Contact Us
2000 Clayton State Boulevard
Morrow, GA 30260
James M. Baker University Center Main Street Suite 204
Email: StudyAbroad@clayton.edu
Telephone:
(678) 466-4092
(678) 466-4090
Fax: (678) 466-4119
Follow us!