Building Services
View the Enhanced Cleaning and Frequency Schedule
The Building Services and Facilities Compliance department is responsible for the overall cleanliness of 627,739 square feet of interior spaces of main campus and satellite facility (Lucy C. Huie Hall). Each building has workers assigned to perform the scheduled routine duties: maintain the appearance of offices, classrooms, hallways, laboratories, lobbies, lounges, elevators, stairways and restrooms by performing housekeeping duties; such as dusting, vacuuming, sweeping, wet moping, scrubbing, waxing floors, carpet cleaning, and trash removing.
Cleaning and trash removal are performed on a daily basis. Hard floors are stripped and refinished, carpeted floors are shampooed in preparation for special events, and on an as needed basis. High traffic areas are given priority. Windows are washed inside and outside. Indoor insect control is also provided by this department. Clayton State also participates in a Single Stream Recycling Program.
Building Services & Facilities Compliance daily tasks are scheduled on two shifts in all campus buildings on a daily, weekly, or monthly basis.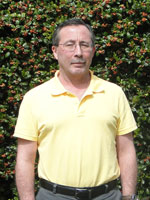 Charles Bridges

Assistant Director
Building Services
Horrace Cox
Assistant Manager
Building Services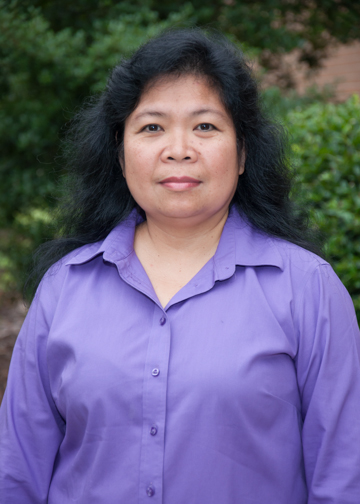 Flordeles Brown

Night Shift Manager
Building Services
Building Services Morning Shift Staff
Brian Proctor (Foreman), Edna Ruano (Custodian I), Yassah Attibah (Custodian I), Helena White (Custodian I), Alicia Perry (Custodian I), Brian Moore (Custodian I), Andres Miranda (Custodian I), Brando Prado (Custodian I), Manuel Sarsadias (Custodian I), Joveniano Guin-O (Custodian I), Carlo Tubelleja (Custodian I)
Building Services Evening Shift Staff
Horace Cox (Assistant Manager), Casswell Mathieson (Custodian I), Rosa Burga (Custodian I), Florence Watkins (Custodian I), Elenita Fendley (Custodian I), Marcelino Ruano (Custodian I), Danilo Dela Riarte (Custodian I), Bernadette Pascual (Custodian II), Analyn Arizala (Custodian I), Carlo Sarsadias (Custodian I), Maria Gonzales (Custodian I)
---
Building Services Work Hours
Morning shift work hours: Monday-Friday, 4:00 am - 1:00 pm
Evening shift work hours: Monday-Friday, 1:00 pm - 10:00 pm
Saturday, 7:30 am - 4:30 pm (Special Events/Requests)
Requests for services should be submitted online through ServiceNow. Facilities Management can also be contacted at (678) 466-4240.
Staff is available in the event of an emergency. If after hours, call Public Safety at (678) 466-4050.
---
Special Events
Please notify the Building Services department at least 3 business days before a special event occurs on campus. This will allow the department to provide the adequate services, staff and resources for this event.
Overtime – If the special event requires overtime, the requesting department is responsible for providing the funds from the account of that department.
---
Single Stream Recycling
Clayton State University has partnered with its waste management provider to assist the campus in piloting a new single stream recycling program. This program, commenced in 2011, is designed to promote responsible resource management and to reduce waste costs by combining all recycling material into single containers for collection and processing. Program is campus wide and all buildings participate in the SSR program.
Acceptable Recyclable Items:
Plastic Containers (grades 1-7)
Aluminum and Steel Cans
Glass (all colors)
Mixed Office Paper
Paperboard
Spiral notebooks
Cardboard (flattened)
Newspaper, magazines, phone books
Non-Recyclable Items:
Food waste and containers
Used tissues
Used paper towels
Plastic bags
Styrofoam
Light bulbs
Batteries
Film
Magnets
This program has been successfully implemented at many businesses and institutions and helps CSU significantly increase the total amount of campus waste that is recycled as well as result in cost savings.