Programs
Bachelor of Business Administration
Majors: Accounting, General Business, Management, Marketing, Supply Chain Management
Undergraduate Minors in Business
Minors: Accounting, Business Economics, Digital Marketing, Entrepreneurship and Innovation, Finance, General Business (for non-business majors), Marketing, Supply Chain Management
Master of Business Administration
Concentrations: General Business, Accounting, Digital Marketing, Human Resource Leadership, International Business, Supply Chain Management
Online Master of Business Administration
Concentrations: General Business, Accounting, Digital Marketing, Human Resource Leadership, International Business, Supply Chain Management
Online Master of Science in Supply Chain Analytics
Online Master of Strategic Leadership Development
4 + 1 Degree Programs
The College of Business and the College of Graduate Studies offer several combined Bachelor's and Master's degrees in which students earn a Bachelor of Business Administration (BBA) and a Master Degree in either Business Administration (MBA), Strategic Leadership Development (MSLD) or Supply Chain Analytics (MSSCA) within five-years.
Certificates
Post-Master's Certificates: Human Resource Leadership, International Business; Advanced Certificates: Digital Marketing, Supply Chain Management
Take Action
Need assistance? Contact us by email at cob@clayton.edu
or
via phone at 678-466-4500
College of Business
by the Numbers
#2
2019 Most Affordable Online Colleges for Business Degrees
SR Education Group
#2
2019 Most Affordable Online Colleges for Business Degrees
SR Education Group
#3
Besßt MBA in Human Resource Leadership program
2018 LEAD Awards
Latest Headlines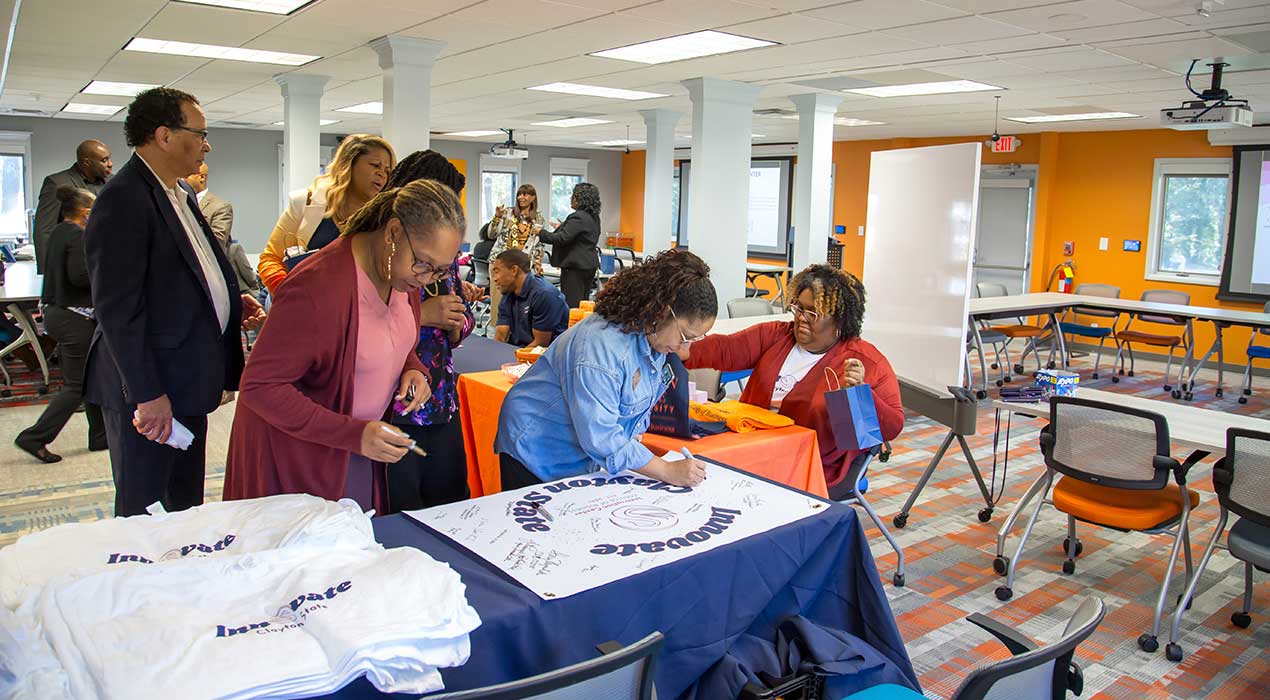 The College of Business' brand-new Innovation Center recently celebrated its grand opening alongside plenty of attendants and a keynote speaker.
Read more Clayton State Innovation Center officially open for Business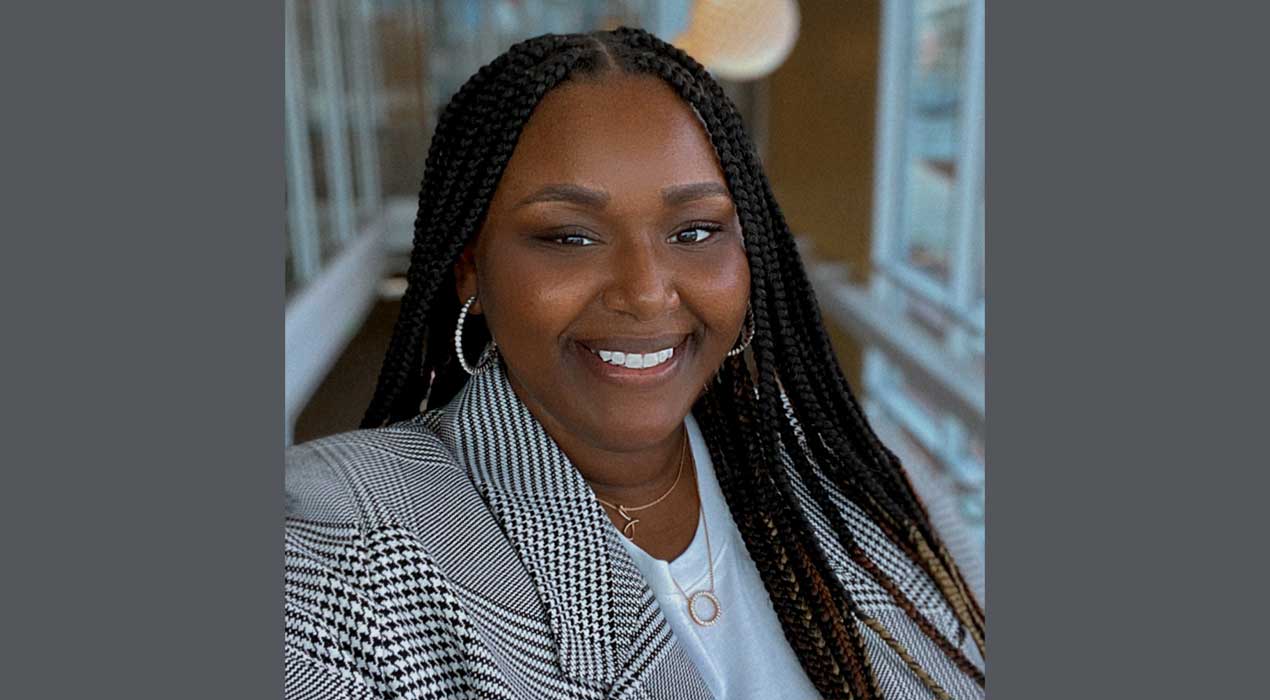 Jalen Teal of Clayton State University's College of Business hopes students and local residents alike can turn the redesigned Innovation Center into a community hub of growth and entrepreneurship.
Read more Innovation and Impact: Laker grad to lead Innovation Center grand opening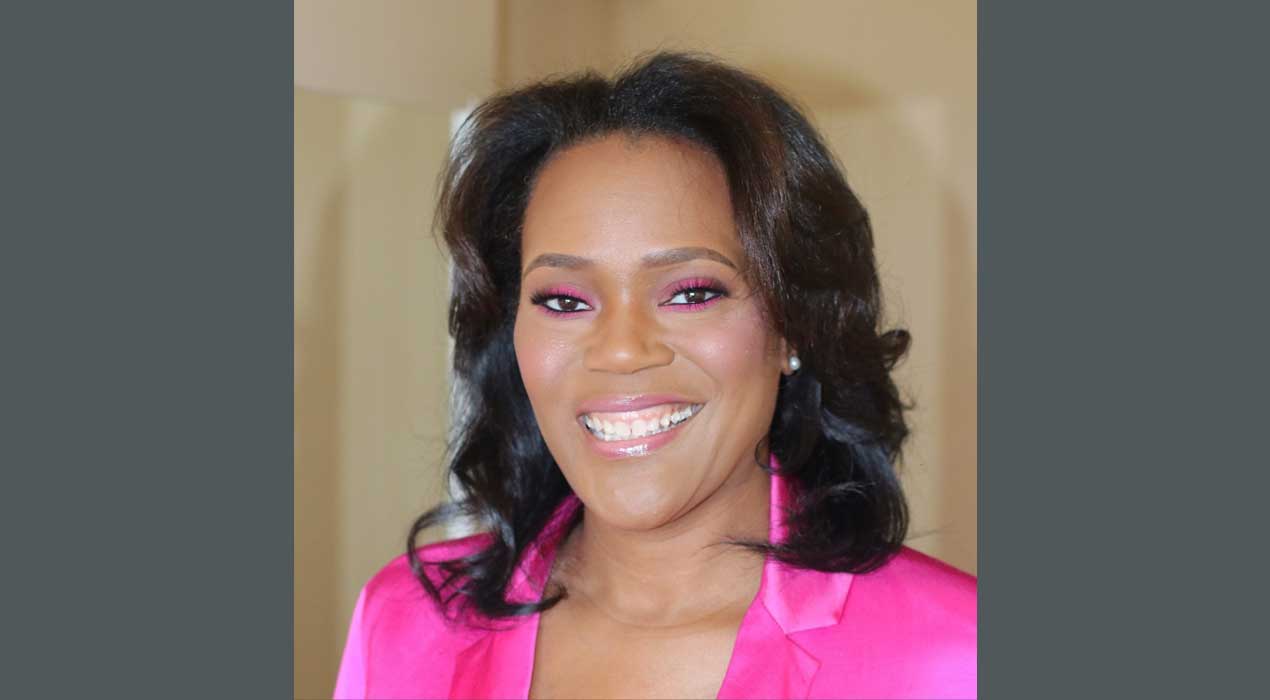 Congratulations to Dr. Shanell McGoy on her appointment as the first Fellow of Practice at the Center for Social Innovation and Sustainable Entrepreneurship (CSISE) at our College of Business, where she will work with Dr. Leon Prieto, Center Director and Associate Professor of Management, and Dr. Stacey Reynolds, Associate Director and Assistant Professor of Management.
Read more Dr. Shanell McGoy Appointed Fellow of Practice at Center for Social Innovation and Sustainable Entrepreneurship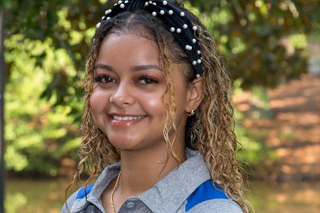 " I would like to share my experience as a Supply Chain Management student with students who need guidance. Sharing my experience could help students make informed decisions and feel more confident about their career path. Throughout my journey, I have learned so much from my professors, colleagues, and campus resources. The projects, organizations, and leadership roles that I have been a part of, allow me to make better recommendations on how to get involved on campus, and how to achieve our goals. When I was in high school, I learned about finance, logistics, marketing, and human resources. In college, I started as a General Business major, after listening to my professor's advice and conducting research I decided to enter the Supply Chain Management field. My position as a Resident Assistant shaped my leadership and communication skills. I believe that the knowledge gained from these and other experiences can be very useful to students "
- Yulianny Matias Medina