The Crescent Theatre Past Productions
2022-2023 Season Productions
Sundays at Four
By Je'Cori Neal
9/16 @ 7:30p
Appropriate for ages 14+
Sundays at Four is a one act play that highlights the inner workings of a family whose beliefs and expectations do not always align. Laughs with pain come spilling out over a traditional family meal. Despite how much they may not always see eye to eye, the love somehow blooms in the midst of chaos.
---
2021-2022 Season Productions
The Wolves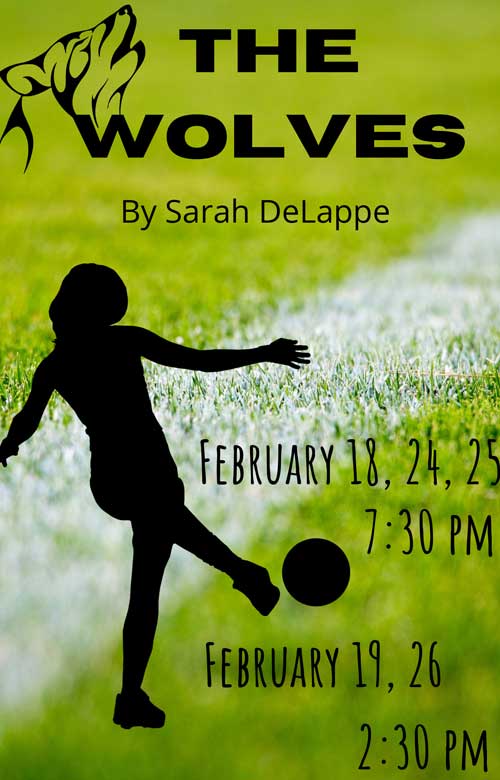 By Sarah DeLappe
February 18, 24, 25@ 7:30 p.m.
February 19 & 26 @ 2:30 p.m.
Chronicles six Saturday mornings in the lives of a soccer team somewhere in suburban America as they prepare for their games. The girls discuss everything from genocide to menstrual cycles to drugs to boys to literature to each other. A group of girls, whom at first seem indistinguishable referred to by only numbers, quickly become identifiable and different. In the course of six short weeks, the Wolves deal with love, loss, and identity in ways that real teenagers do.
The Crescent Tales
Radio Series
The Tell-Tale Heart
A Halloween Radio Play
Adapted and directed by Carol Welter
Join us as we celebrate Halloween with Edgar Allan Poe's The Tell-Tale Heart, adapted and directed by Carol Welter. Part of our Crescent Tales series, this radio adaptation places the main character of Poe's story in the middle of an 18th century trial.
Listen to the Tell-Tale Heart Podcast
October 25, 8:00 p.m.
Free Admission
Available from Oct. 25 - 31
Christmas
Fall Mainstage Productions
Intimate Apparel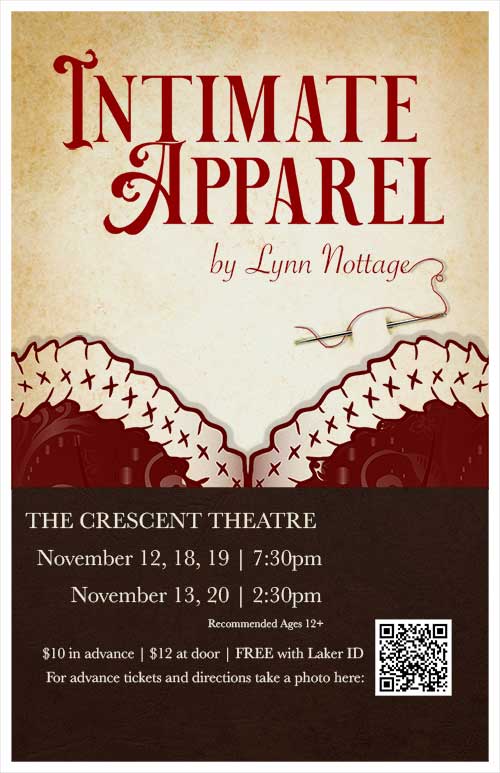 By Lynn Nottage
November 12, 18, 19 @ 7:30 p.m.
November 13 & 20 @ 2:30 p.m.
Recommended ages 12+
$10 in advance
$12 at the door
Free with LakerID
"In 1905 Esther makes corsets for everyone from high society women to sex workers and nightclub singers. She dreams of opening her own beauty parlor for Black women and has been saving her earnings in her quilt. A letter from the mysterious George changes everything. Lynn Nottage's Intimate Apparel explores the secrets we hide as close as the lacing of a corset."
---
2020-2021 Season Productions
Fall
The Second Shepherd's Play: A Hip-Hop Holiday Hilarity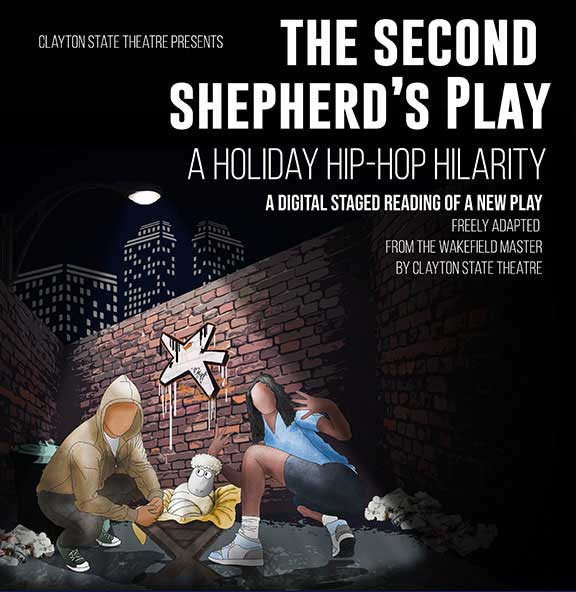 Freely adapted from the text by The Wakefield Master
Performances distributed via streaming the month of December
Synopsis: Mak dupes a group of shepherds and steals one of their sheep.
Despite his wife pretending to be in labor when the shepherds come searching, Mak is exposed. They are suddenly met by an angel with a message of a special child born in Bethlehem. Mak, Gill, and the Shepherds travel to see the child.
December 1, 2020
7:30 p.m.
Free
Spring
IDEAstories
Directed by Shontelle Thrash
A metamorphic journey through stories related to inclusivity, diversity, equity and access.
Equity, diversity, inclusion, access
Words used a lot today
Time is the variable
Change is underway
Freedom, sacrifice, failure, success
Change is inevitable. It can be an experiment
Or even a test
Join Clayton State Theatre as we explore the IDEA of metamorphosis through stories written and performed by students and alumni of Clayton State and other professionals in the industry.
Following the production, join us for IDEAconversations about the stories and the issues surrounding them.
Dates:
March 20
**This production contains adult language and content"
Streaming: 3/20 – 4/4
Adult prices: $10
Students: free
---
2019-2020 Season Productions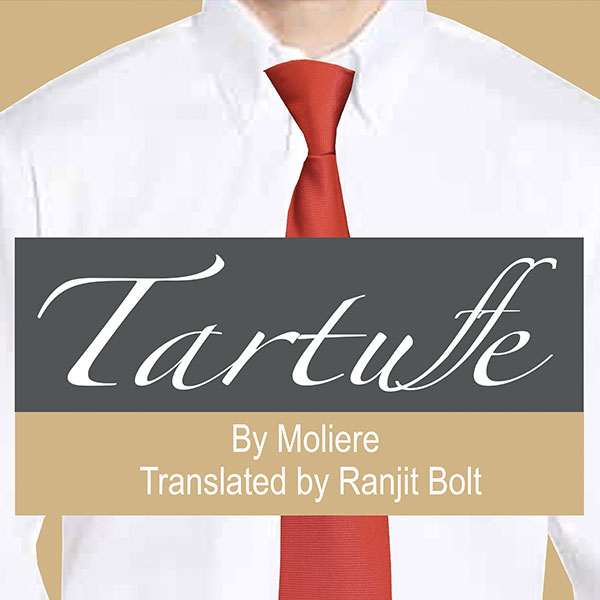 Tartuffe by Moliere
Translated by Ranjit Bolt Directed by Derrick Vanmeter
The house of Orgon has been turned upside down That's the word on the street if you listen around Everything's bigger in Texas they say And Tartuffe will have it all, if he has his way
Moliere's hilarious comedy is translated into contemporary English by Ranjit Bolt. The scandalous original production was banned from public viewing until King Louis XIV permitted its performance. Come see the scandal for yourself!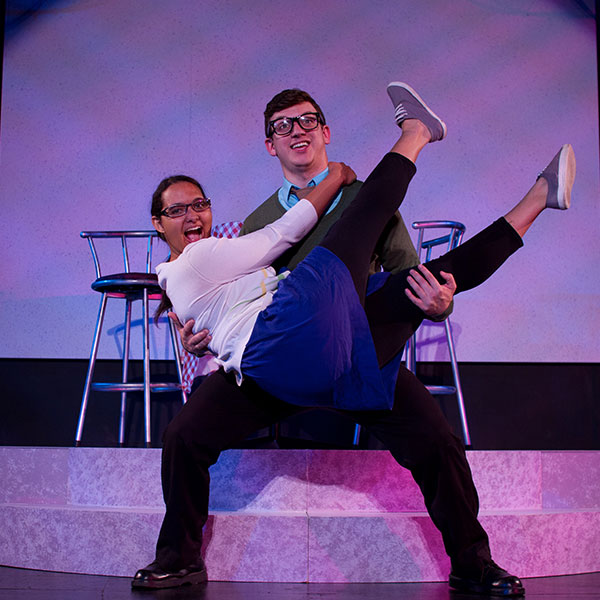 Little Shop of Horrors Music by Alan Menken
Book and Lyrics by Howard Ashman Directed by Shontelle Thrash
When a mutant plant, that feeds on human blood and flesh, becomes the only option to save this little flower shop, what could possibly go wrong? This award-winning musical features well-known tunes like "Skid Row (Downtown", "Somewhere That's Green" and "Suddenly Seymour". Doo-wop, rock and Motown your way to this little shop and see what horrors await you.
---
2018-2019 Season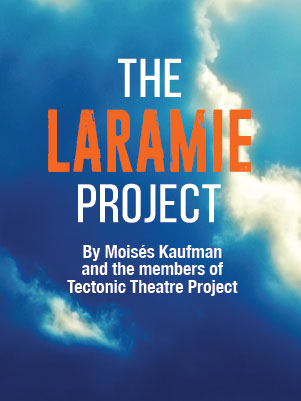 The Laramie Project
On November 14, 1998, ten members of Tectonic Theatre Project traveled to Laramie, Wyoming to make sense of the senseless and brutal murder of Mathew Shepard, a gay college student. Over the next year, the members conducted over 200 interviews. Marking 20 years since Matthew's death, the Laramie Project explores how a community deals with the aftermath of this heinous act.
This production contains adult language and content.
Director: Shonetelle Thrash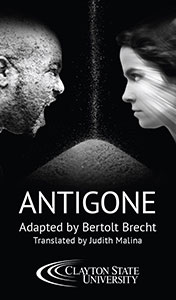 Sophocles' Antigone
Brecht's Antigone, originally written in German and translated by Judith Malina, dramatizes the choice one woman must make to obey the law or follow her truth. When both her brothers are killed in battle, one is buried with hero's honors while the other is marked a traitor to the state and left unburied. By burying her brother, Antigone risks her life to do what is right. This fresh take on a powerful tale of resistance will be performed under the stars, as the Greeks originally experienced it.
---
2017-2018 Season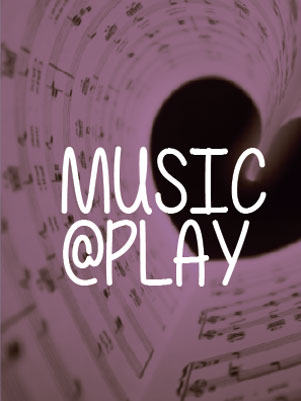 Music @ Play
Love—connecting, misconnecting, disconnecting, and reconnecting—is the most popular subject in Western drama, and it forms the common theme of Music at Play. From Shakespeare's Romeo and Juliet to Leonard Bernstein's West Side Story, this program compares and contrasts the conventions and construction of spoken drama and musical drama through an examination of several scenes from plays, cabaret style. Through performance and commentary, Clayton State students help audiences learn more about how the interaction of music and drama can affect and alter both art forms.
Deadly Talent
A Devised Mystery Play Created by Clayton State Students Directed by Shontelle Thrash
Join the students of Clayton State as they work to solve this funny whodunit. There will be audience participation, hi-jinks and plenty of laughs. Created by the students of Clayton State, this mystery is recommended for ages 8 and up.
---
2016-2017 Season
MisterE of Imagination: Tales of Edgar Allan Poe
Adapted by Vivian Robin Snipes
A Christmas Carol
By Charles Dickens
---
2015-2016 Season
Dead Man's Cell Phone
By Sarah Ruhl "Sarah Ruhl's Dead Man's Cell Phone, winner of the Helen Hayes award for Outstanding New Play, explores the paradox of technology's ability to both connect and isolate us. This dark comedy employs razor sharp wit and poetic imagery to tell the story of Jean, a woman who discovers the incessantly ringing cell phone of the recently deceased Gordon. Ruhl humorously explores life, death, and the sometimes absurd reality of our technologically infused lives."
Waiting for Godot
By Samuel Beckett Waiting for Godot finds its heartbeat in the anticipation of someone or something that never arrives. The play resonates with the pain and frustration of the families of Tamir Rice, Sandra Bland, and countless others who wait on justice for their loved ones that never seems to arrive. Each decision returns with no indictment, not even a trial, to determine the truth. What if Godot is Justice?
---
2014-2015 Season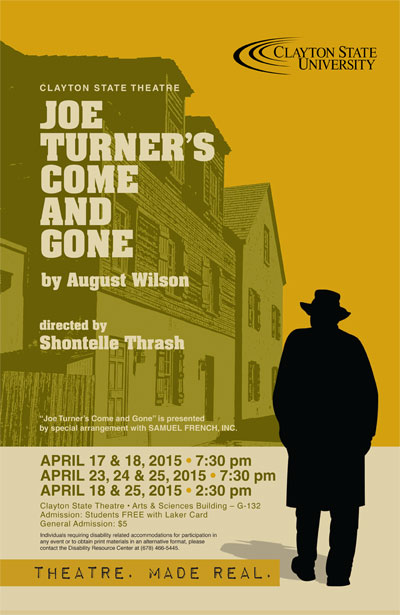 ---
2013-2014 Season
---
2012-2013 Season
---
2011-2012 Season
---
2010-2011 Season
---
2009-2010 Season
---
2008-2009 Season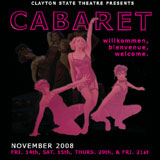 Cabaret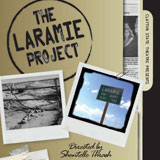 The Laramie Project