Welcome back Laker nation!
(August 22, 2019) - Fall semester at Clayton State University officially kicked off on Monday, Aug. 12 with a busy week of new connections, social events and community service.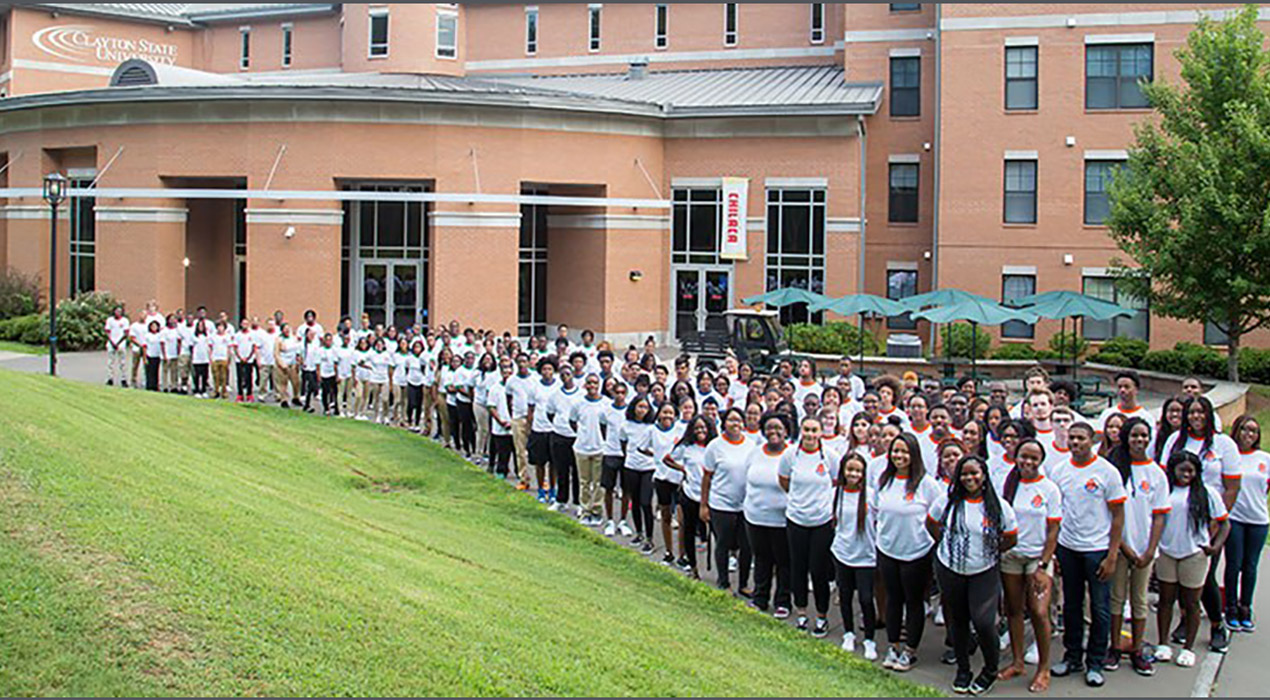 More than 300 freshmen moved into Laker Hall with the help of their families and University Housing staff as part of Freshman Move-in day the week before. To welcome students into the Laker family, the University held its 14th annual New Student Convocation on Friday, Aug. 9 at Spivey Hall.
The class of 2023 heard inspiring words from representatives in Admissions, Academic Affairs and Student Affairs. A senior student, a recent graduate and an alumna each gave monologues sharing advice with the freshmen on how to navigate the college experience and achieve success.
Student Government Association President Danielle Eubanks challenged students to be the first in everything they do on campus and to make the most out of their time at Clayton State.
Dr. Hynes, president of Clayton State University, challenged students to be intentional in their studies and be open to new ideas, ask questions and realize that with the help of faculty, staff, fellow students and the University, they will be able to combine vision with action to positively impact their world.
"We are about the business of finding ways to make dreams real," he said.
At the end of the program, each student was given a convocation pin to mark the beginning of their journey at Clayton State and serve as a symbol of their connection with the University.
Campus Life began hosting its "Weeks of Welcome" for the second year, offering all students an opportunity to learn more about the campus and get to know each other with activities scheduled for the month of August.
Students were able to meet with Career Services to learn about part-time employment opportunities, connect with student leaders on campus to join student organizations, and meet faculty during department day the first week of the academic year.
The week capped off with a rousing Student Org Showcase on Friday night in The Loch athletic center where Campus Life staff got students excited about the new year.
This week, the Fraternity and Sorority Council will have several events for students interested in Greek life. The Student Government Association will host a session in the SAC Laker Lounge on Aug. 22 at 6 p.m. to share how students can stay organized during the school year. At 7 p.m. on Thursday, the SAC Fitness Center will offer a Dance Your Pounds off class sponsored by the Campus Events Council. And on Saturday, Aug. 24, the department of Recreation and Wellness will host an outdoor adventure hiking trip.