U.S. Attorney BJ Pak to speak during Constitution Day
(September 4, 2018) - Byung J. "BJay" Pak, U.S. attorney for the Northern District of Georgia, will serve as the guest speaker for Clayton State University's annual Constitution Day lecture on Sept. 17.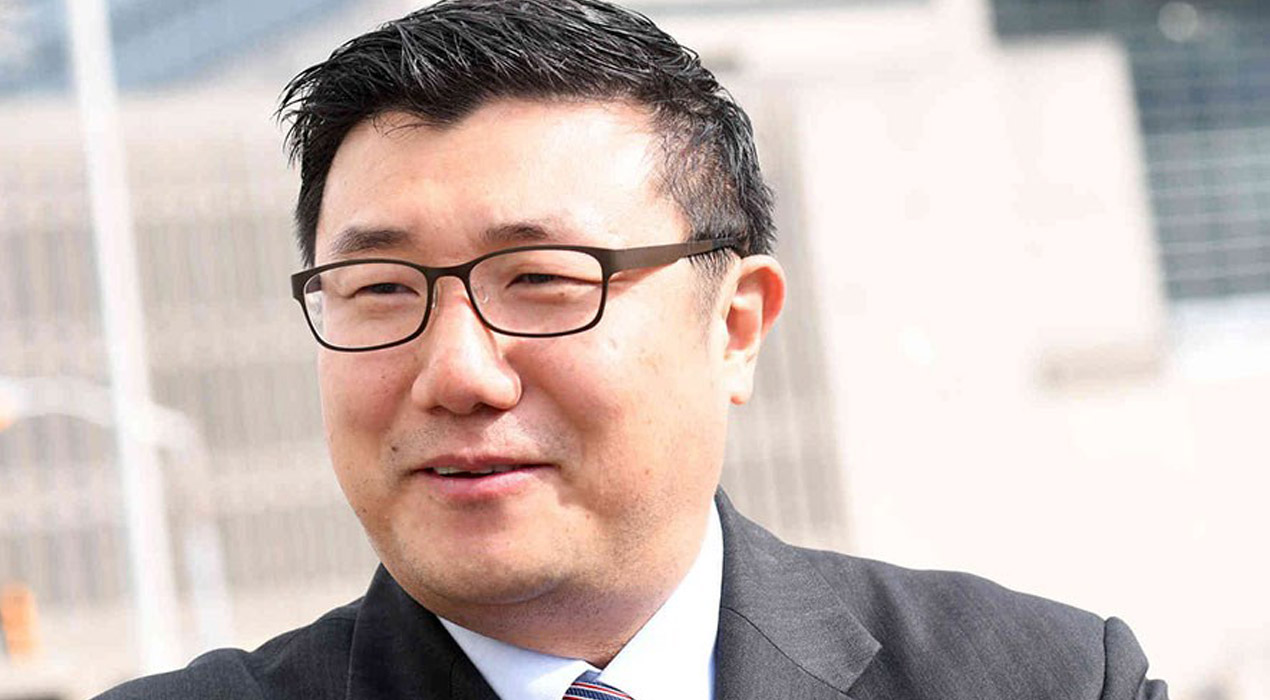 His lecture, entitled "Bill of Rights – A Federal Prosecutor's Perspective," will focus on the role of the Constitution in U.S. law. Pak will speak at 10 am. in room 267 at the James M. Baker University Center.
Pak was nominated by President Donald Trump to the office and confirmed by the U.S. Senate in September 2017.
Pak began his career in the legal profession working as a clerk for the Honorable Richard Mills, United States District Judge for the Central District of Illinois, after graduating law school.
Between 2002 and 2008, Pak served as an Assistant U.S. Attorney in the Criminal Division, becoming Georgia's first Asian-American U.S. Attorney. While working in the U.S. Attorney's office, Pak successfully led the prosecution of individuals who tried to sell stolen trade secrets from Coca-Cola to Pepsi.
By 2011, he sought public office and was elected to serve as a state representative in the Georgia General Assembly for seven years, becoming the state's first Korean-American legislator.
During that time, he represented the 102nd and 108th districts located in Gwinnett County. He served as a deputy majority whip, as the Vice Chair of the Judiciary Non-Civil Committee, as Chair of the Subcommittee on Crimes Against Person, Property, and Public Administration, as Secretary of the Code Revision Committee, and served as a member of the Health and Human Services Committee. He was also a member of the Ways and Means Committee.
For his policy work, Pak was recognized by James Magazine in its "Most Influential Legislators" list.
In 2015, Pak formed the law firm Chalmers Pak Burch & Adams and was a partner handling complex civil litigation and white-collar investigation and prosecutions. He had also worked as an equity partner at an AMLAW 100 law firm.
Pak earned his Juris Doctorate, summa cum laude, and Order of the Coif, from the University of Illinois College of Law, where he was a Harno Scholar, served as the Notes Editor for the Recent Decisions Section of the Illinois Bar Journal, and as a member of the Elder Law Journal. In 2013, he was named "Distinguished Alumnus of the Year" by his law school. He is a graduate of Stetson University in DeLand, FL, where he was a Florida Academic Scholar, a member of the Omicron Delta Kappa, and was on the Interfraternity Council.
Constitution Day is a national day of observance to celebrate the U.S. Constitution and its role in American democracy.
Photo: AJC