University bookstore becomes Barnes & Noble College affiliate
(July 16, 2019) - When students, faculty, and staff return in August for the start of the fall semester, they'll notice major changes to the University's bookstore. Auxiliary Services announced in spring that the Loch Shop would be operated by Barnes & Noble College bookstore, joining 760 campuses nationwide who have partnered with the industry giant to handle book adoption and retail services for universities.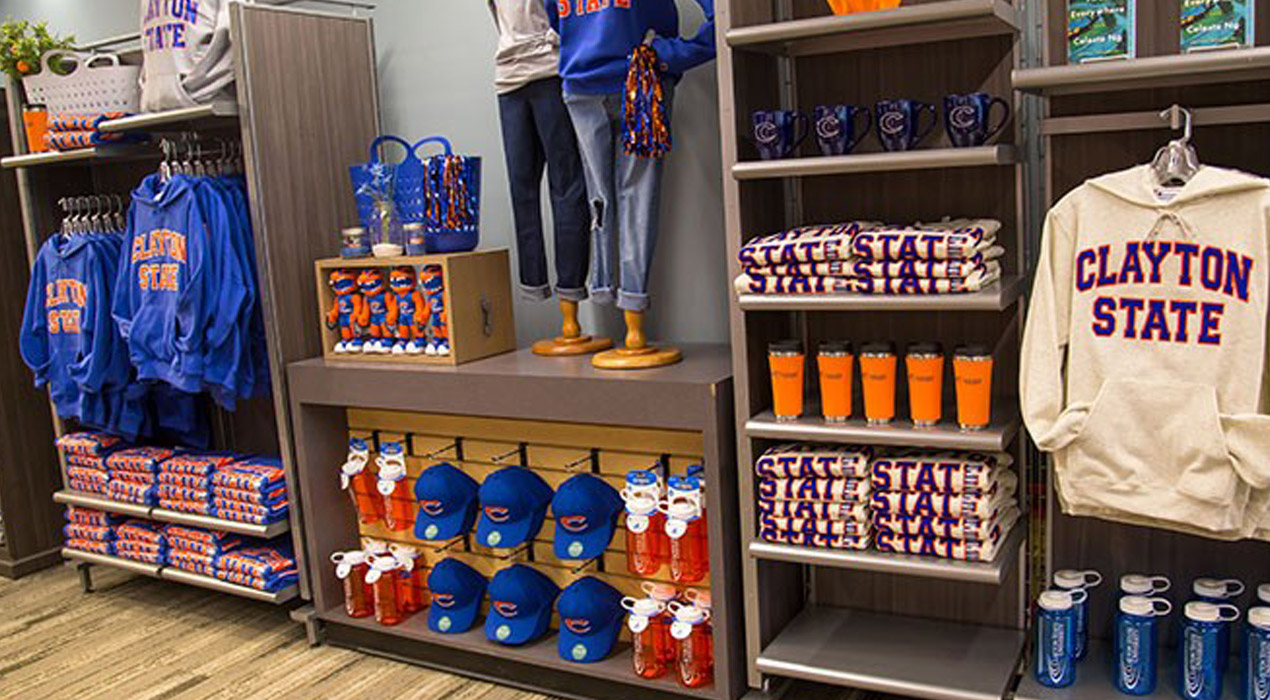 "We are excited about the offerings and opportunities that Barnes & Noble will bring to our campus," says Julie Coile, assistant vice-president of Auxiliary Services. "There will be many changes, but we will still remain the Loch Shop, and our focus will remain on providing excellent customer service to all of our faculty, staff, and students."
Coile says the university decided to transition from being an independently-run bookstore to partnering with Barnes & Noble College in response to changes in the textbook market.
"Online retailers, declining profit margins, and the increased adoption of free course materials have made it difficult for independent bookstores to remain competitive," she says. "Barnes & Noble College has the resources to offer our students the best deal for their course materials."
The Loch Shop has received a fresh new look thanks to the merchandising expertise of Barnes & Noble College. Visitors to the bookstore can expect to see an expanded selection of technology, school supplies, textbooks, course materials, gifts, and newly-designed Clayton State apparel.
Barnes & Noble College is also managing the Loch Shop's online site, which features what's in store in addition to offering a number of discounts exclusively for Clayton State.
Currently, you can find a small section of general reading books. Barnes & Noble College representatives hope to expand those offerings and add a nursing reference section. Customers would be extended a 20 percent discount on bestsellers, and the bookstore hopes to offer titles from faculty authors or of local interest.
Additionally, Barnes & Noble College offers a new app for customers. "My College Bookstore" gives customers exclusive app perks, store event notifications, in-app textbook purchasing, rental due date reminders, and order updates. The app is free and available for all devices.
"We are constantly evaluating our service offerings to the campus," Coile says. "We want to create engaging, memorable experiences for our faculty, staff, and students so that we can continue to create a sense of community on campus."