University acknowledges faculty, staff at Annual Service Awards
(April 27, 2021) -Clayton State University held the 2021 Annual Service Awards on Monday, April 26 to acknowledge the contributions of faculty and staff.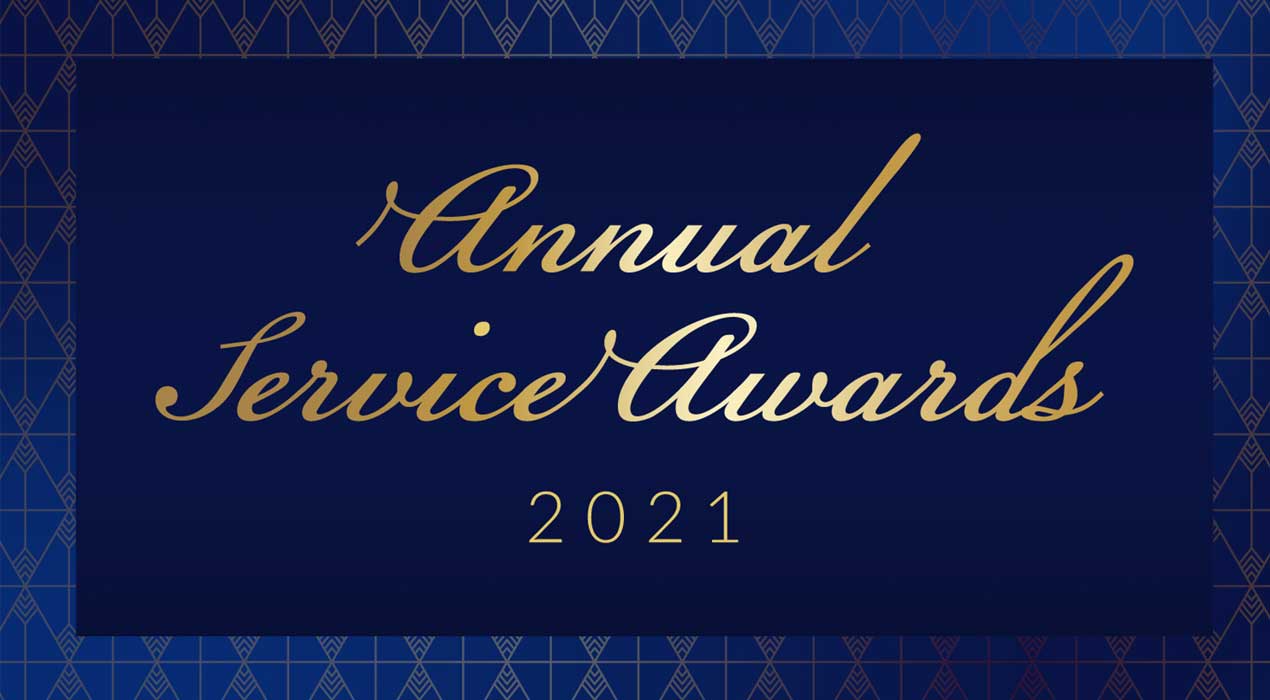 The virtual ceremony celebrated faculty and staff from 2020 and 2021 for their years of service, tenure, promotions, retirement and accomplishments.
"Clayton State University Annual Awards program is an opportunity for many of us to say thanks to colleagues who have shown dedication to the university through years of service and through their exemplary work," said University President Dr. Tim Hynes. "These people have indeed made a difference at Clayton State University."
The winners of the Alice J. Smith Awards, an honor given to the most outstanding faculty and staff members nominated by their peers, were announced during the event.
For 2020, Terri Cleveland, office services administrator for the College of Business, won the staff award, while Jonathan Harris, associate professor in the Visual and Performing Arts department, received the faculty award.
And for 2021, Polly Parks, University Health Services Director, won the staff award, while Dr. Jelani Favors, associate professor of History in the College of Arts and Sciences, received the faculty award.
More than 200 employees across campus received certificates or plaques for their years of service ranging from 5 to 30 years. Twenty individuals were presented Retiree Awards.
"The Service Awards and the Alice J. Smith Awards symbolize the time that you've given to help us as we pursue our values and our principles. These awards are a token of appreciation for the part that you've played in making Clayton State what it is today," said Human Resources Director Rodney Byrd. "Your talents and your efforts already have helped us to achieve excellence in so many areas, and for this we want to just say thank you for your service and for your great work that you've done at Clayton State University."