Tests are Waived This Fall While We Continue to Bridge Student Success
(April 12, 2022) -Continuing with the test-optional movement that began during the COVID-19 pandemic, our university is one of 23 institutions within the USG waiving Fall 2022 ACT and SAT scores for new freshmen. This increase in our college recruitment means that thousands more applications can finally receive an automatic review and the possibility of securing the high-quality education we provide.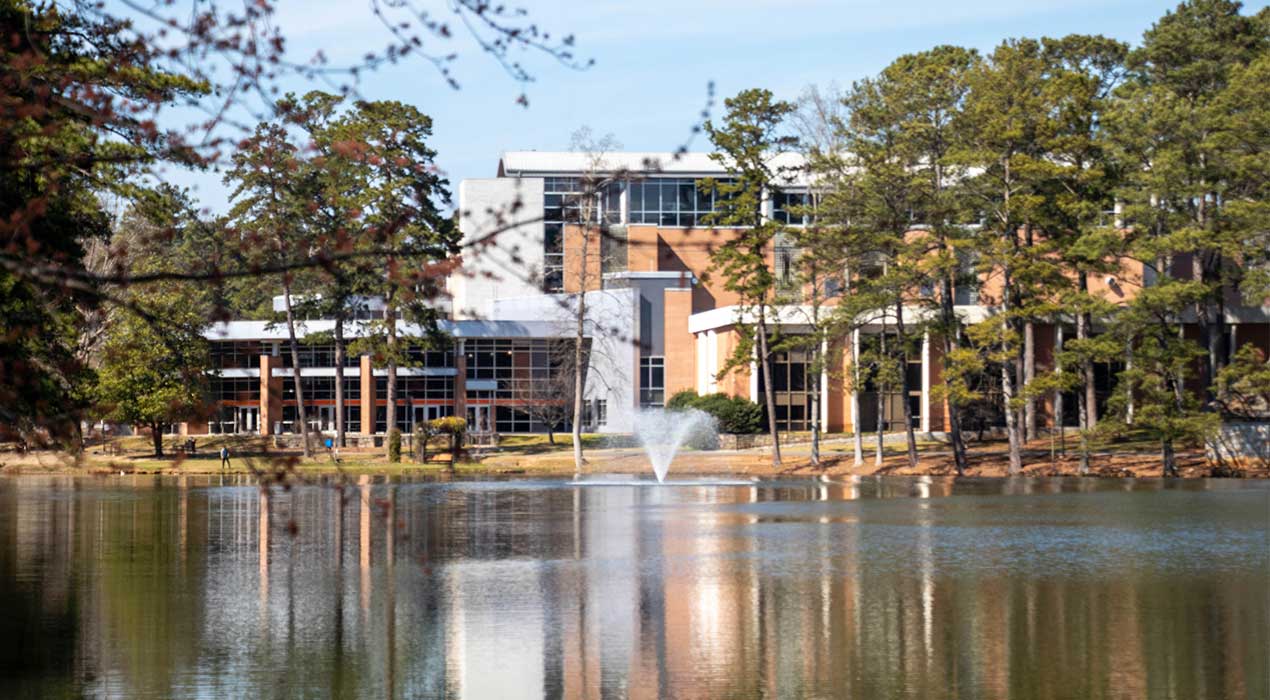 "The University System of Georgia's approval to allow Clayton State University to be test-optional for undergraduate students for Fall 2022 will have a significant impact on providing equitable access to the transformational outcomes of a Clayton State University education," said Dr. Eric Tack, interim vice president, Enrollment Management and Student Success. "This decision means thousands of applicants can now receive an admission decision without having to access and identify funding for the SAT or ACT. Historically, we have found that a student's core high school GPA is the greatest predictor of a student's likelihood to be successful in a Clayton State classroom."
Students with a 3.0 core GPA are admitted as traditional freshmen, but if a student doesn't have the 3.0, there are two other pathways for them to be admitted to Clayton State. Even before the COVID-19 pandemic, we carefully crafted support programs to empower their belief that they can be successful.
With our Summer Bridge Program, eligible Fall 2022 freshmen with a 2.6 to 2.9 GPA, who do not meet the minimum admissions requirements, can take two courses with us this summer, and if successful can continue in the fall as a traditional freshmen. Our Summer Bridge participants live on campus and have access to additional resources such as tutoring, mentoring, and social and networking opportunities to experience Clayton State college life.
"The test-optional access gives us a chance to accept new students with the hope of having a successful transition. Our Summer Bridge Program has been highly successful and previously 100% of those students were admitted in Fall 2021 to formally start taking courses. They are now taking full course loads." said Dr. Jill Lane, interim provost and vice president, Academic Affairs.
Eligible applicants with a 2.2 to 2.59 GPA can participate in the Laker Trailblazer Program and take courses at our university and Atlanta Metropolitan State. Participants live on our campus and have access to all student resources and activities. These courses are guaranteed to transfer between institutions and students can complete their studies here.
Dr. Lane notes that with the successful collaboration of all campus divisions and after completion of both programs, students will continue to have support in their second year and third year, helping them finally achieve their dream of a Clayton State degree.