The Future is Female: State Rep. Regina Lewis-Ward and the year of women in politics
(April 6, 2021) - Women shined during the 2020 election as they came out in unprecedented numbers to run for office and win and donate to the candidates that best represented them. Since 2016, the percentage of women candidates in gubernatorial and state legislative races increased from 25% to 32%, according to the Center for Responsive Politics. And the White House made history by welcoming its first Black and Indian female vice-president, Kamala Harris.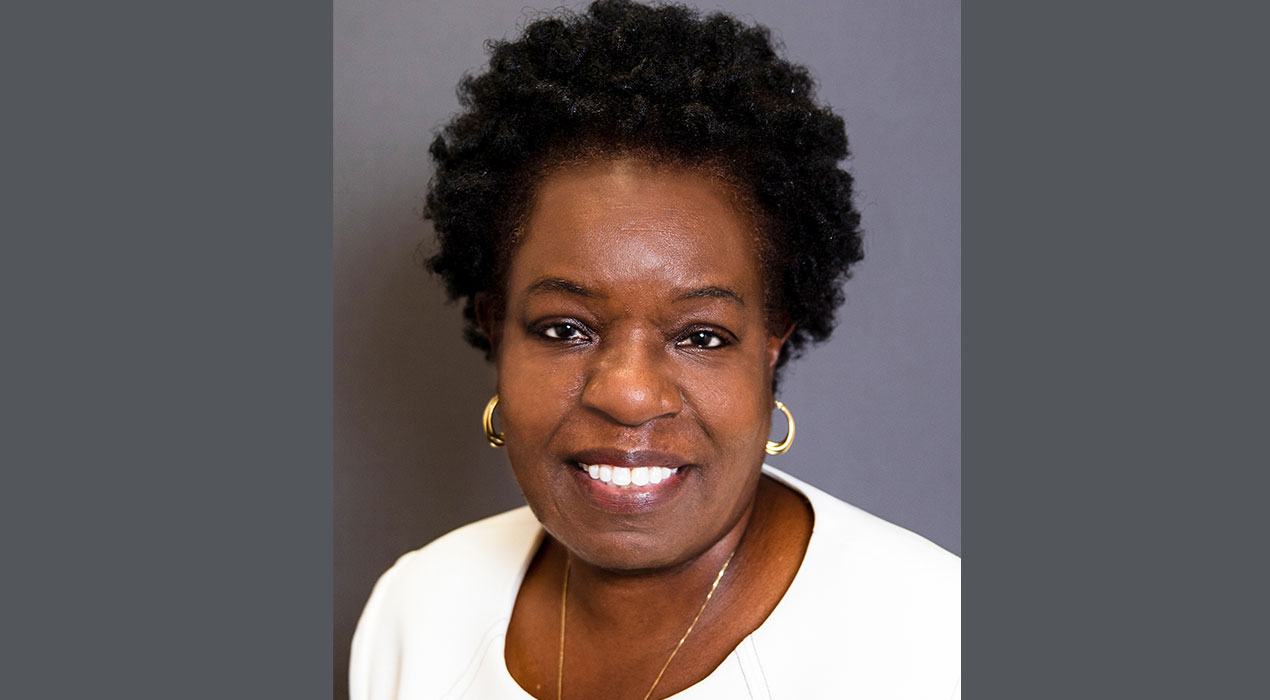 For Georgia state representative Regina Lewis-Ward '17, who represents House District 109, this past election signaled a new era for women to become the kind of leaders that can make valuable change in their communities.
"This was the year of women in elected leadership, but this should continue beyond this year. We have to work together to change the statistics by creating inroads for more women, women of color, black women to serve as elected officials," Lewis-Ward says.
The Brooklyn, New York native and former councilwoman with the City of Stockbridge, knows what it takes to be an effective leader. Through her years of public service, she has worked to improve the lives of women, children and families in the south metro Atlanta region.
Serving as a member of the Henry County NAACP, Youth Leadership Henry and the Southern Crescent American Business Woman's Association, among many organizations and associations, has allowed Lewis-Ward to make a direct impact on the community in which she resides. And with her non-profit, A Place Matters, Inc, that was created in 2019, Lewis-Ward is working to build lifelong learners through a combination of literacy and arts education.
"As a former councilwoman, I learned the most effective way to help the people is through collaboration and that no one person is an island," she says. "
And her time as a city councilwoman has served her well as leader in the Georgia General Assembly.
"The experience working on boards in the community, such as, Get Georgia Reading and Feed My People, Inc., has given me a deeper insight into the needs of the district that I represent and serve," Lewis-Ward says. "With this knowledge, I was able to support legislation to expand Pre-K, as well as promote opportunities for food nutrition programs."
Part of her success as an elected leader has been her education. Lewis-Ward graduated from Clayton State with a master's in public administration, gaining in-depth knowledge of government and the policy making process. The degree, Lewis-Ward says, opened doors for her to teach on the collegiate level as an adjunct faculty member at Rasmussen College and Georgia Military College.
"I decided to pursue a master's thirty-four years after earning my bachelor's degree and would characterize my experience at Clayton State University as unforgettable," Lewis-Ward says. "The administration and faculty were accessible and sensitive to my needs as a non-traditional student."
Lewis-Ward says while the 2020 election marked a strong year for women in leadership, the achievements must continue. She says women must come together to change the perspective on women leadership to create the pathway for more women, especially women of color, to serve as elected officials.
"Women are smart enough to sit at the table and tackle all challenges that we face as a nation from a vantage point that represents more than half the population," Lewis-Ward says. "A woman's perspective is critical to solving specific inequalities such as women's health issues or employment opportunities."
When vice-president Kamala Harris appeared at the Presidential Inauguration of Joe Biden in January, Lewis-Ward placed a pearl necklace around her neck. Wearing that piece of jewelry in solidarity with other women and seeing Harris rise to the second-highest elected position in the U.S. was quite memorable for Lewis-Ward.
"Seeing Vice-President Kamala Harris take the oath of office to be the first woman was indescribable," Lewis-Ward remembers. "The day was long overdue for women, especially women of color. It was a proud moment for myself and every woman in my family."