Spivey Hall Young Artists Director named Music Educator of the Year
(February 9, 2021) -Dr. Craig Hurley, director and conductor of the Spivey Hall Young Artists, has been named Georgia Music Educators Association's (GMEA) 2021 Music Educator of the Year. As leader of the preparatory choir of the nationally renowned Spivey Hall Children's Choir, Hurley has maintained a lifetime commitment to music education.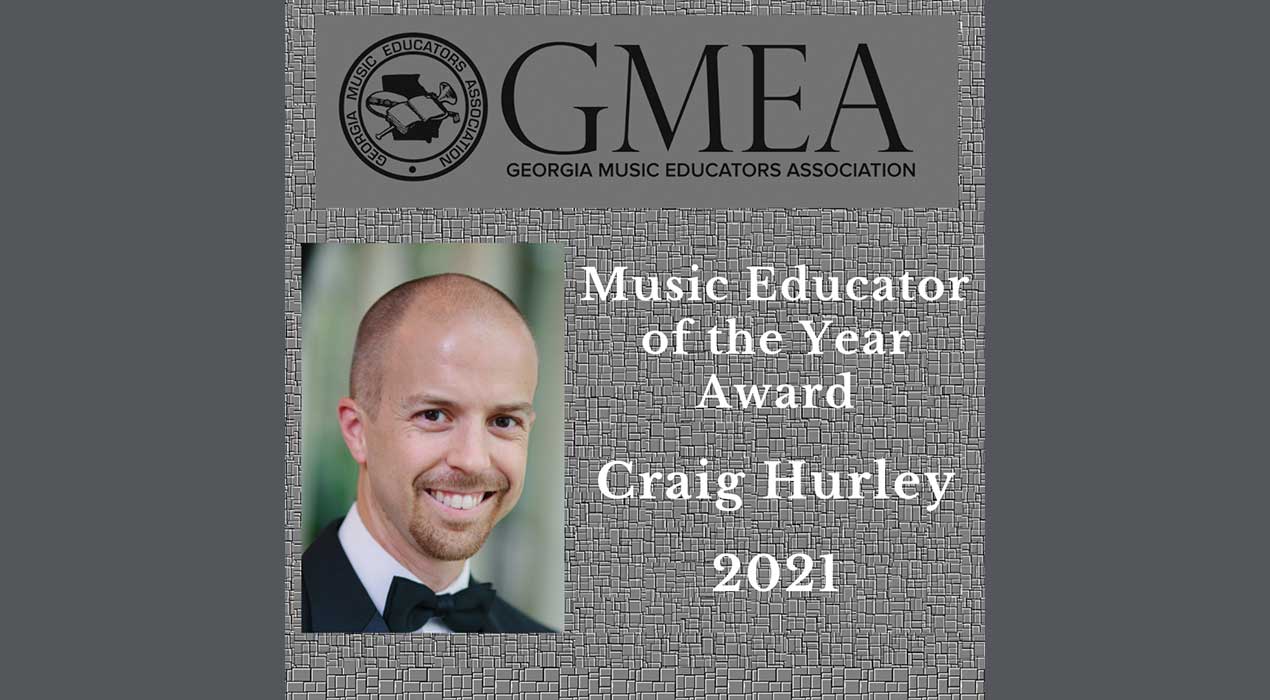 Hurley is a master teacher whose creative energies and passions are focused and devoted to his students. Even as the world shut down due to a pandemic, Hurley pivoted toward online learning without hesitation and has consistently engaged his students in the virtual realm.
As he explores and learns, he also leads. Hurley's colleagues note that he never hesitates to share new ideas, best practices and his plethora of knowledge with his fellow educators.
Currently, Hurley serves as the music specialist at Ford Elementary School in Cobb County, Georgia. He has presented sessions at the Music Educators Association in-service conferences for Georgia, Florida, and Alabama as well as other various teacher organizations.
Hurley also has served as a guest clinician for several honor choirs throughout the state including the 2019 GMEA Statewide Elementary Honor Choir. He is also the artistic director of the annual Spivey Hall Summer Music Camp.
GMEA represents some of best music educators in the nation and has the fourth largest membership among state music education associations in the U.S. Each year, the Georgia Music Educators Association chooses a member to be Music Educator of the Year.