Public Safety provides situational awareness training for staff
(November 16, 2023) - The safety of all students, faculty, and staff at Clayton State University is among the top concerns for everyone in Laker Nation.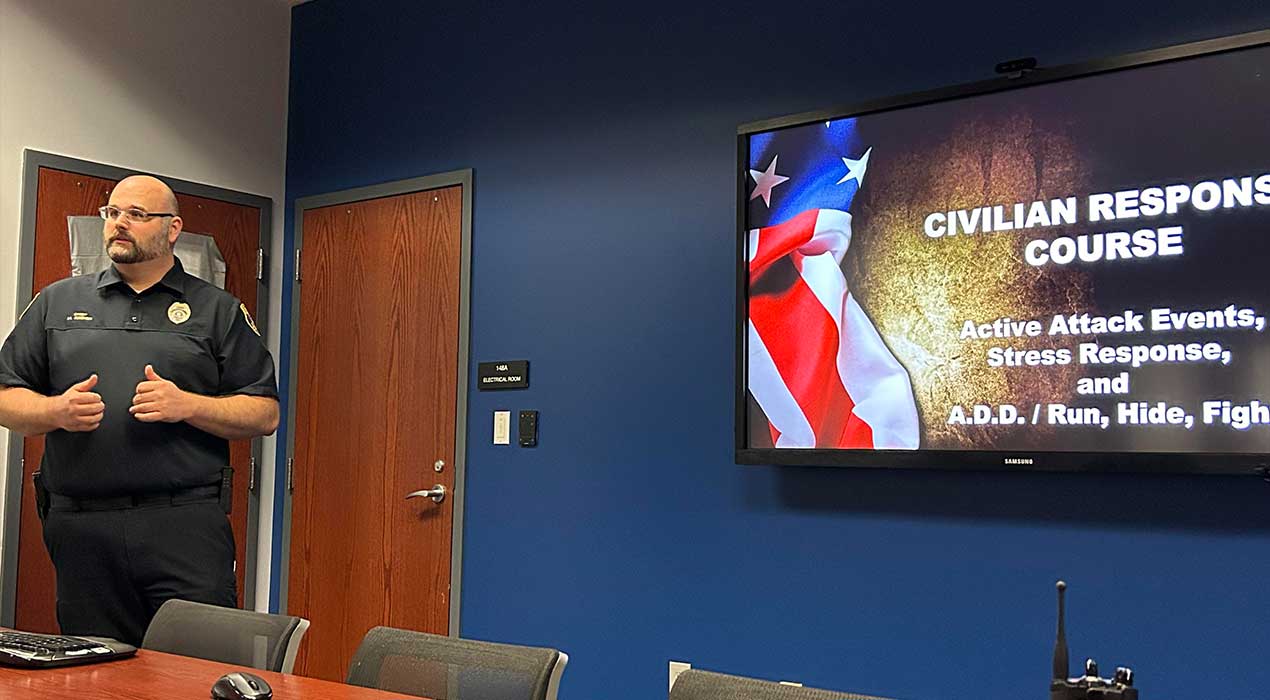 To help further aid the knowledge of what can be done in the event of an active shooter or emergency situation, Chief John Keener from the university's Department of Public Safety recently held a pair of C.R.A.S.E. seminars on campus – the acronym standing for Civilian Response to Active Shooter Events.
In his one-hour course, Keener provided various Clayton State staff members with various safety tips on how to respond most effectively to an active shooter on campus, an office fire, as well as other potential critical situations.
While those who attended watched challenging video footage and were asked to think of what they would do in a crisis, Keener said the goal behind teaching staff such challenging material is not to create "trauma," but rather to better uphold the safety of everyone on campus in the Laker community.
He additionally added that the true purpose of the course is to "increase awareness and capability to make decisions" in critical moments, if needed.
"You can go back to your individual office areas and look for exits, how your doors open or close, what your options are," Keener said. "Teaching C.R.A.S.E. to our community is a critical part of our campus emergency preparedness plan. An important piece for our community is being aware of what is happening around them so that they can respond quickly."
Clayton State's police chief said that should anyone on campus be interested in learning further safety tips, or just want a refresher on situational responsiveness, he and the Department of Public Safety are always on standby to lend a hand.