Nursing Alumna's Family Gifts Community Caregivers
(June 14, 2022) -Judith L. Kanne was inspired to make a difference in the lives of others through her commitment to healthcare. She married at 19 and began her healthcare career upon receiving a two-year nursing degree in 1975, once her children grew older. The family moved to Georgia in 1981, and she continued her dream career, ultimately serving as a public health nurse.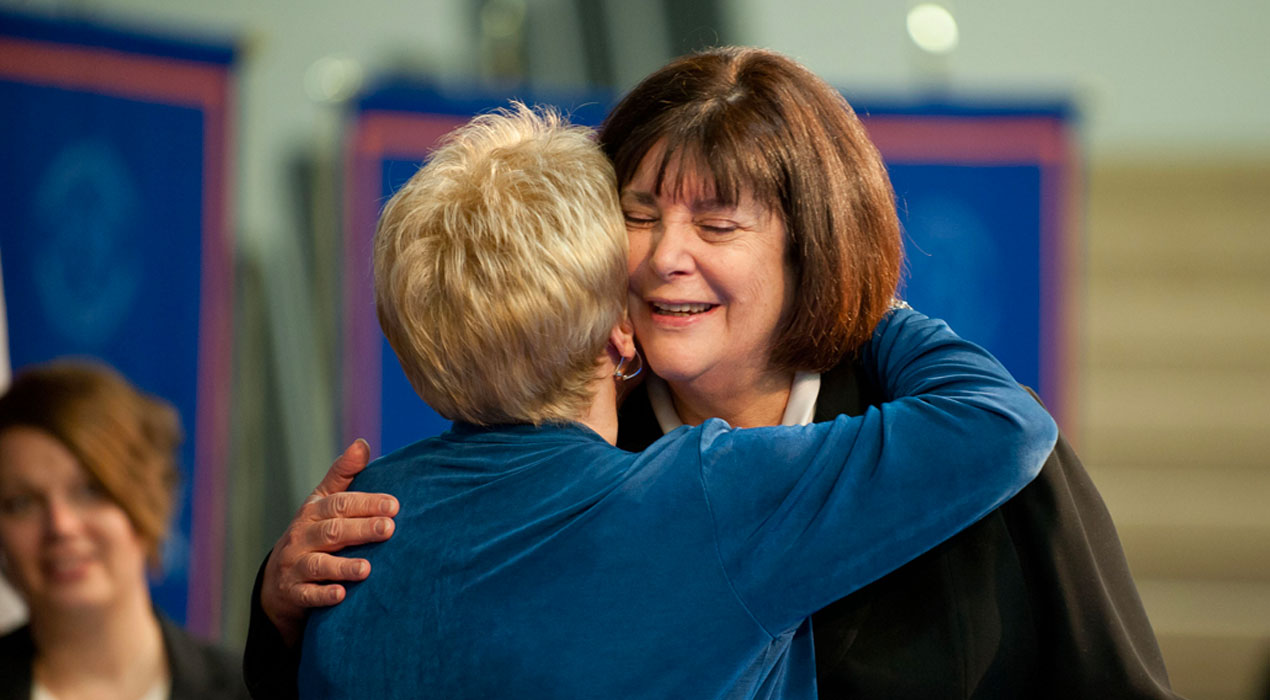 Her nursing role revealed many disparities in public health, resulting in her feeling the need to explore these through her writing. Informing and educating others about their health became her personal goal. This prompted Judi, while in her 40s, to begin and complete her journalism degree from Georgia State University.
Her healthcare stories were published by local and national media outlets, including John Hopkins University and Reuters, to name a few. She contracted for the Centers for Disease Control and Prevention for over a decade, which resulted in multiple writing projects stateside and abroad, collaborating with health experts from all over the globe.
Upon completion from her CDC contract, she continued her writing activities and now in her 60s, she began another academic path, this time by enrolling in Clayton State University's School of Nursing to earn a BSN. There were several new classes to complete with new technology to learn, but she was able to adapt and finish just as successfully as her younger classmates.
She said that one of the highlights of her life was being pinned with her best nursing friends when she completed her studies. In 2012, Judi received her nursing pin from Clayton State, placing her as our oldest nursing graduate at the age of 69.
She continued her two passions of writing and nursing throughout her life, by penning a monthly column for Atlanta Senior Life and was a regular contributor to Georgia Health News.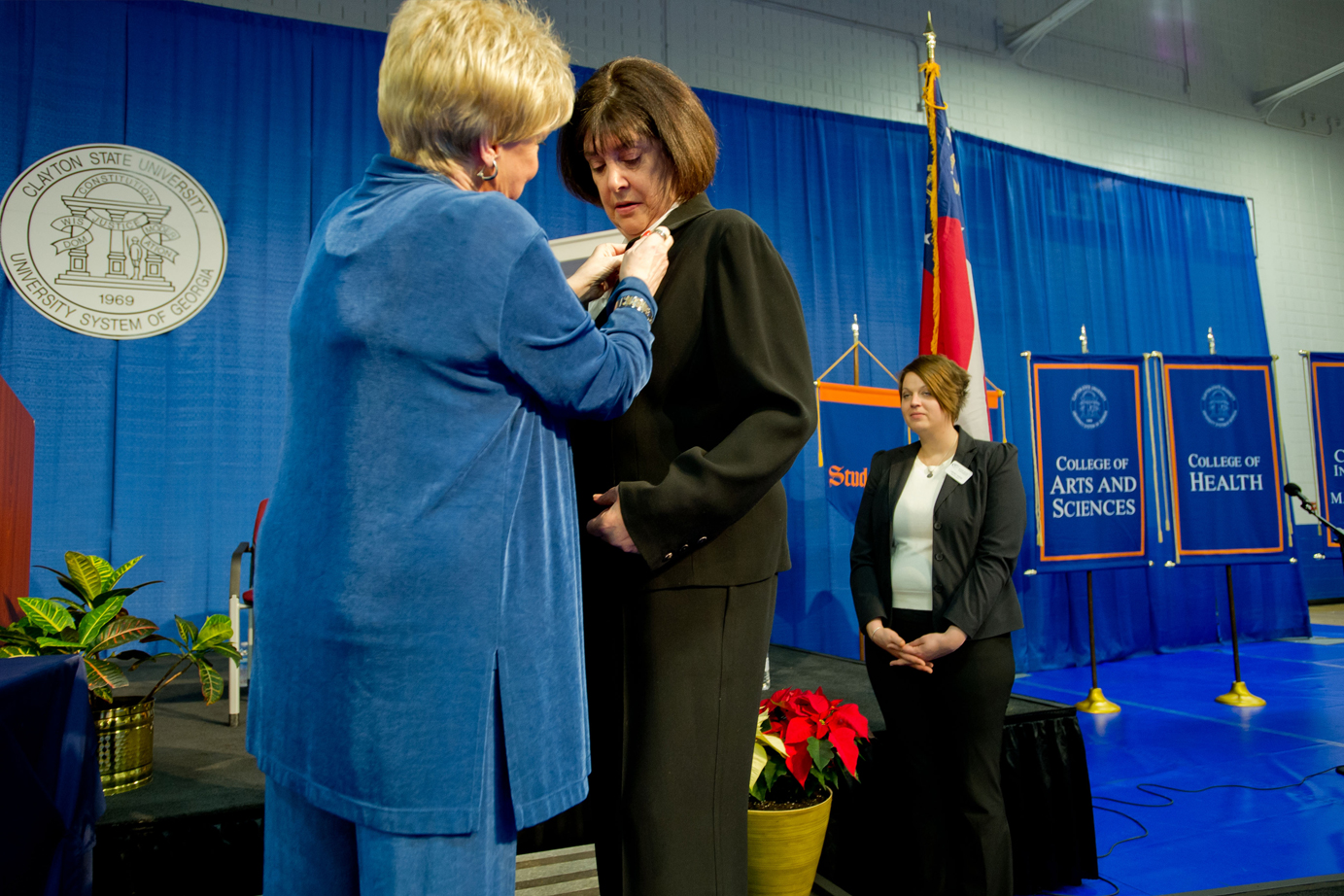 With her passing last year in July 2021, her family is honoring her life's work posthumously with the creation of the Judith L. Kanne RN, BSN Nursing Endowed Scholarship. The gift will begin awarding to Clayton State nursing students in time for the Fall 2022 semester. She left a memorable legacy for students to continue their healthcare education in addition to educating readers about healthcare issues. Peers who interacted with her daily remember her enduring contributions to health awareness and experienced the light she brought to every space.
"At Atlanta Senior Life, we loved working with Judi. She was always bright and fun and brimming with ideas," said Joe Earle, editor at large, Atlanta Senior Life, Springs Publishing. "She knew her stuff and, as a trained nurse with an extensive background in writing on medical topics, she brought expertise to her columns that few 'health columnists' offer. She and her contributions are missed."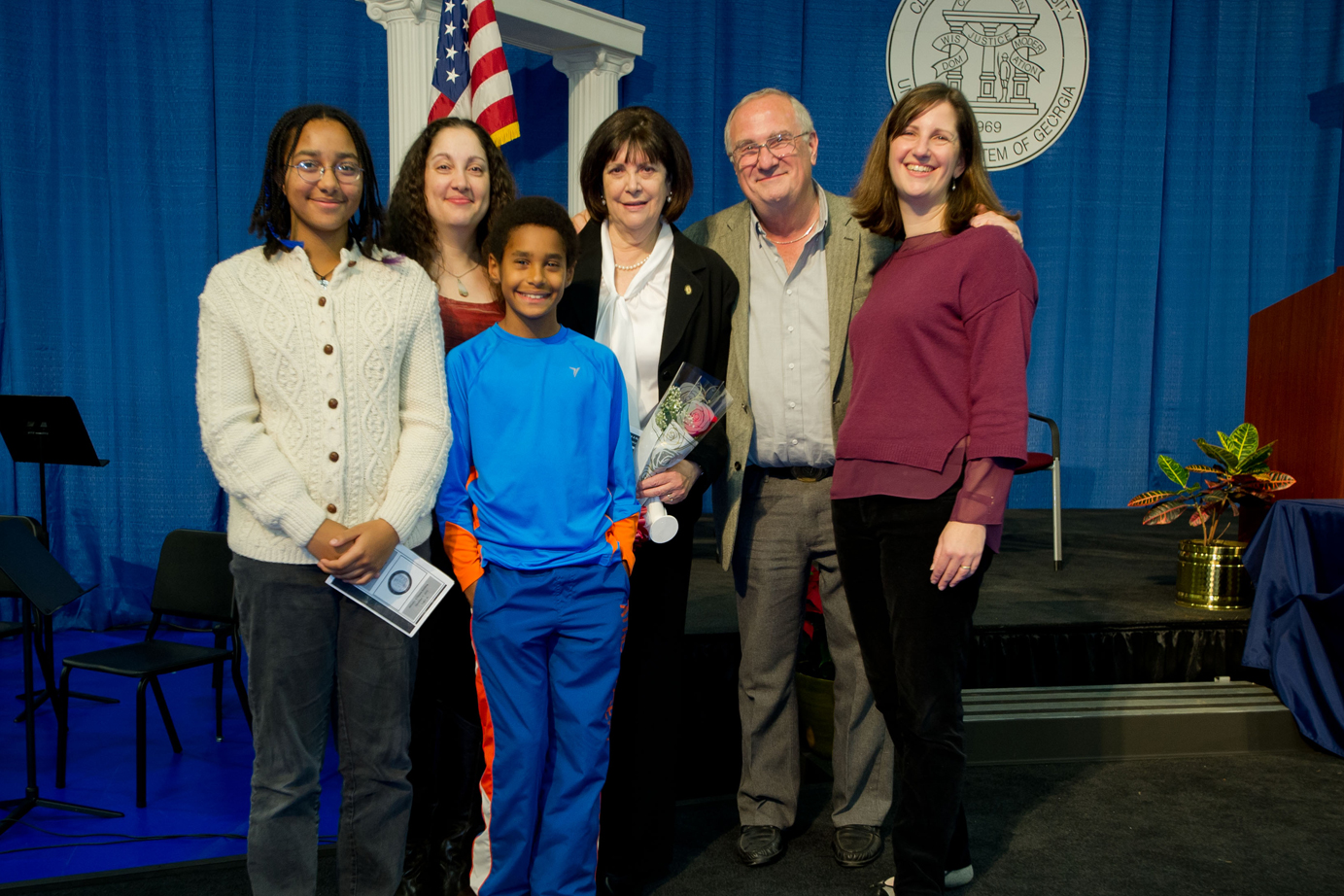 "Judi was pure joy and a force of nature. She was full of life and so excited to be back in school, finishing her BSN. She adored Dr. Karen Weaver, the professor who headed up our RN-BSN completion program at the time Judi was studying with us, who unfortunately has also passed away. But everybody in the School of Nursing loved Judi," said Dr. Lisa Wright Eichelberger, dean emerita, College of Health. "After she graduated, she worked as a fierce advocate for health care and nursing as an excellent writer. I saw her frequently at conferences around the state as she covered health-related stories. She was always her happy, bubbly, enthusiastic, lovely self, and so proud to be a Clayton State grad!"
Her husband, Barry, said his wife would have wanted to support the next generation of professional caregivers with this gift.
"I said, wouldn't it be wonderful if we were able to provide some economic support to deserving students," asked Barry. "Nursing students who were trying to get into the nursing field had everything but the money to do it."
Recently, members of the Kanne family visited the nursing department to sign a scholarship endowment agreement and view a special sitting area outside of the nursing suite, which soon will be known as Kanne's Korner. With this scholarship, Judi's mission to make a difference in the lives of others will continue for years to come.
This summer, a ribbon-cutting ceremony will unveil a distinctive Kanne's Korner plaque, memorable photos of Judi, and a poignant written piece from colleagues telling her unique story. Guests will have an opportunity to read many of her writings from over the years and connect with her love of journalism and health awareness, word-for-word.