Newly-released book by Clayton State professor highlights African American management history
(June 12, 2019) -The history of African American contributions to business practice and management can now be explored in a newly-published book by a Clayton State University Associate Professor of Management Dr. Leon Prieto.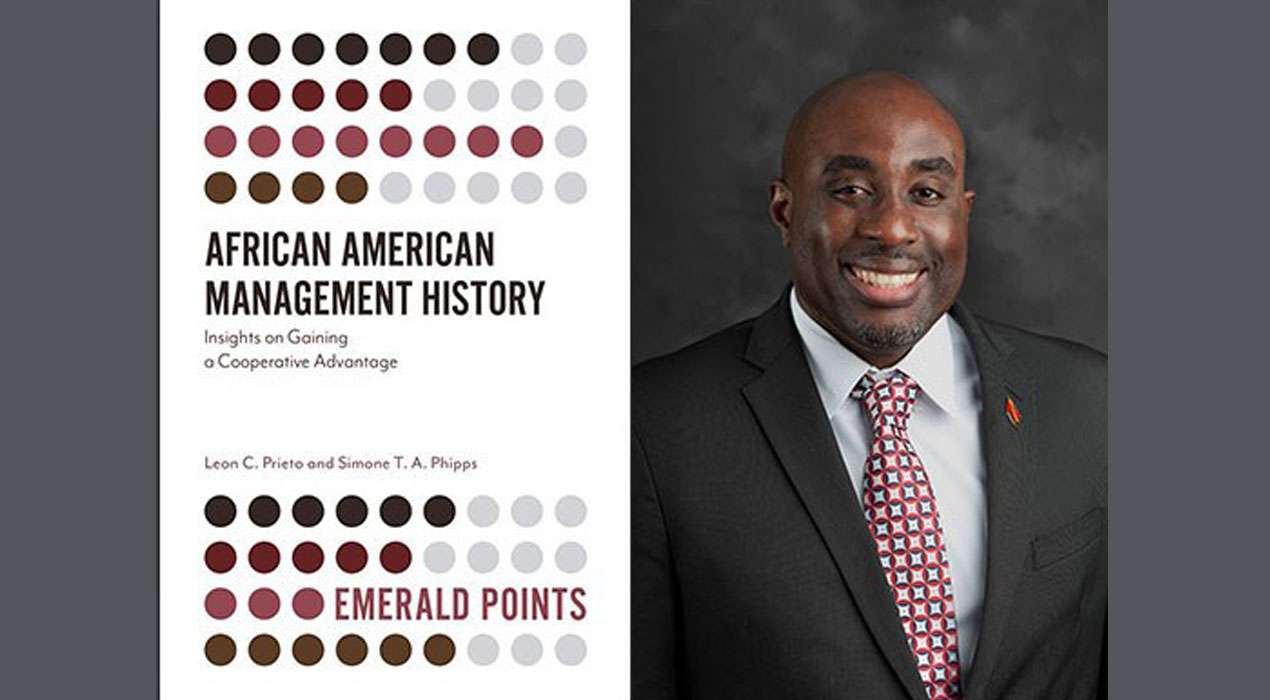 Entitled "African American Management History: Insights on Gaining a Cooperative Advantage," the book details the ideas and practices of historic African-American business leaders of the late 19th and early 20th century, whose contributions were largely ignored in the field of Management.
Dr. Prieto co-authored the book with Dr. Simone Phipps, associate professor of Management at Middle Georgia State University.
"My coauthor and I noticed that the one thing those business leaders had in common was that they all embraced a philosophy of cooperation reminiscent of the African traditions of yesteryear," Prieto says.
The book sheds light on influential African American leaders of the "golden age of black business" in the early 20th century, Prieto explains, at a time in which business was impacted by the "cooperative advantage" possessed by leaders such as Charles Clinton Spaulding, John Merrick, Alonzo Herndon, Annie Turnbo-Malone, Madam C.J Walker, and Maggie Lena Walker.
"Ultimately, what we bring to light is the common thread that pulls these leaders together––namely, the love they had for their communities––and what they show is that budding managers and entrepreneurs of African descent would do well to regain a cooperative advantage in order to achieve the levels of success that existed in the past," Prieto says.
The book was published by Emerald Publishing Limited and can be purchased on Amazon.