Mailchimp Launchpad Academy students present final projects
(November 23, 2020) -Clayton State University and Mailchimp wrapped the third cohort of Launchpad Academy with a final project showcase on Nov. 13. This year's presentation was held digitally due to COVID-19.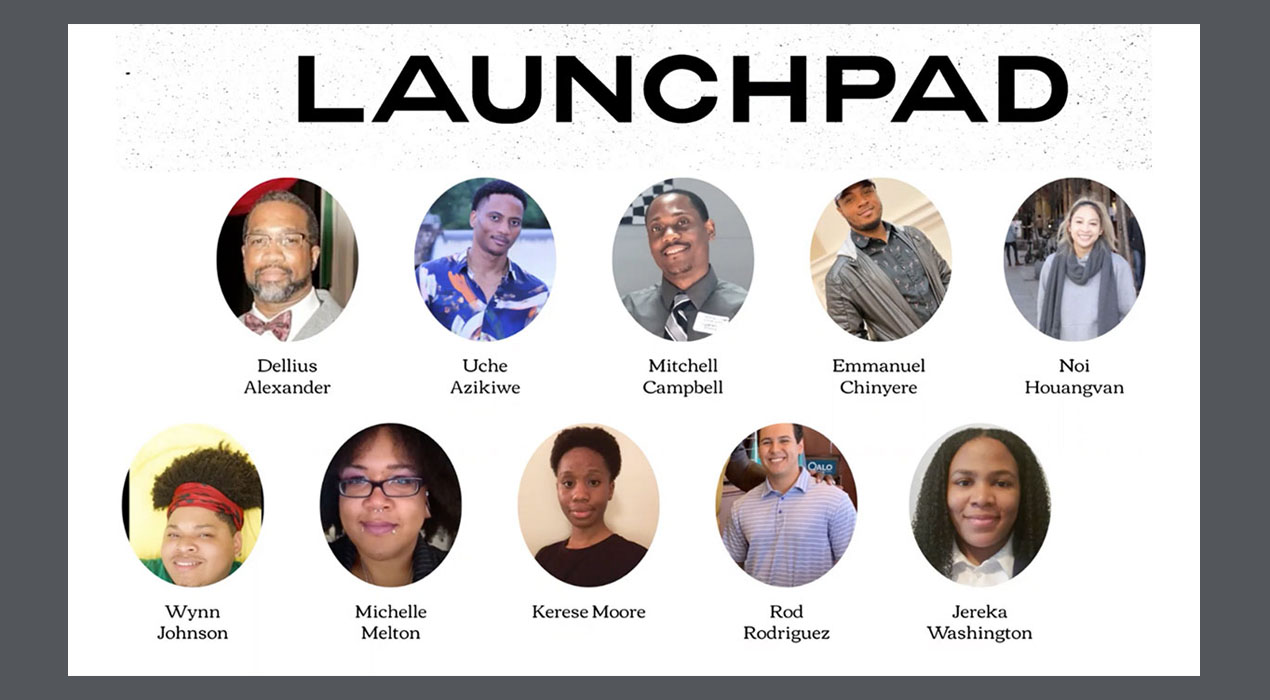 "Typically, we go and visit Mailchimp's offices and get the added benefit of being in that environment…but because of the pandemic we've had to work virtually, and it's actually been really amazing," said Jillian Morgan, lecturer of computer science and information technology and Launchpad coordinator.
The students were divided into three groups and worked on a project that could solve an IT problem. The groups included:
"Chimpish" presented by Wynn Johnson, Kareese Moore, and Michelle Milton
"Comprehensive Testing Strategy" presented by Dellius Alexander, Rod Rodriguez, and Jereka Washington
"Static Code Analysis" presented by Noi Houangyan and Uche Azikiwe
"Public Secret Detector" presented by Emmanuel Chinyere and Mitchell Campbell
In the last three years, Launchpad Academy has prepared Clayton State students for careers that adapt to a rapidly growing digital economy.
"It's awesome to see how far Launchpad has come," Joe Uhl, chief architect and vice-president of engineering at Mailchimp. "It's such a cool partnership. When I describe it to people and the quality of the work that gets done, they are always blown away."