Laker Hall Student Success Center opens to offer tutoring access in residence hall
(October 16, 2018) - Students living in Clayton State University's residence halls now have a convenient spot to get tutoring help. On Monday, University officials unveiled the new Laker Hall Student Success Center.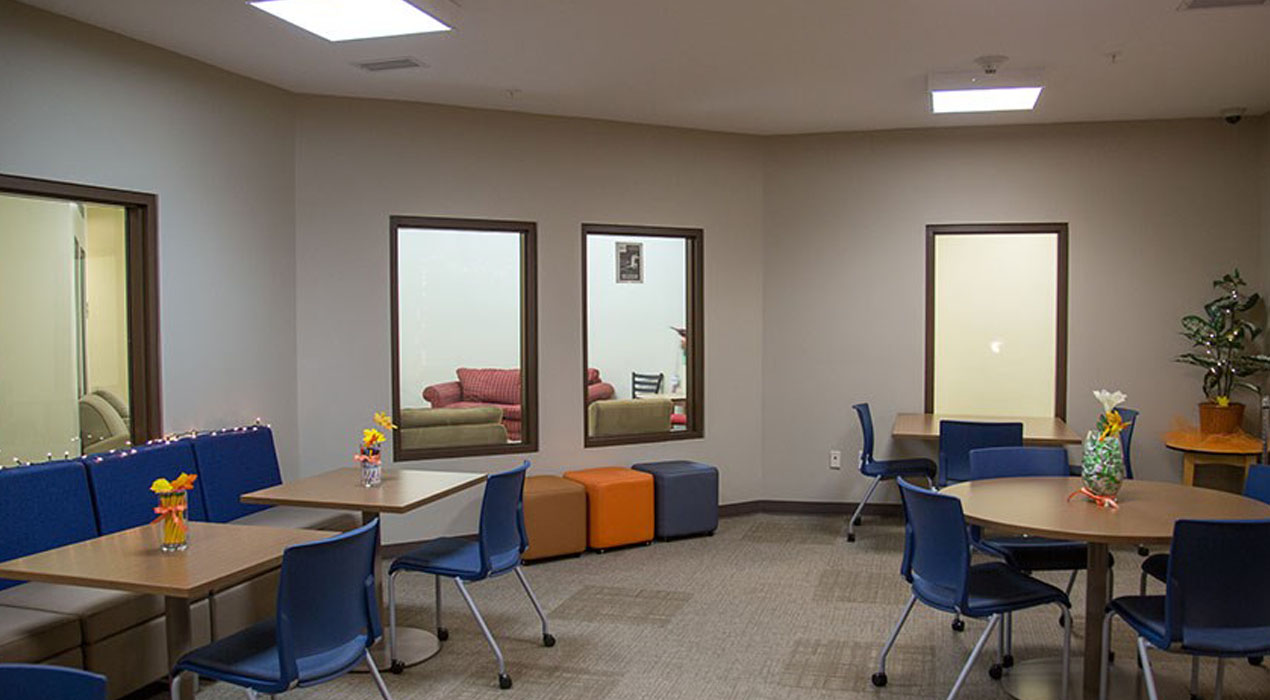 "The core business for any university at the end of the day ought to be learning. And the things that we do ought to either directly or indirectly impact the way in which more people learn, and more people learn more.," said Dr. Tim Hynes, University president." And making it convenient to come to study or come to a tutoring session while you're still in your jammies; quite frankly, if that one little step helps a student learn, then we've been successful."
Located on the third floor of Laker Hall, the Center offers students a convenient space to get tutored, work on group projects with classmates, or engage in a study session without having to leave the residence hall.
"It's a lot more convenient for them to come home, get settled, and then have something right in their building and utilize the services," said Tuni Acosta, Laker Hall Student Success Center coordinator.
Acosta said students will benefit from having tutoring help and study support during evening hours right near where they live. The Center works in concert with the Center for Academic Success (CAS) to offer a broad schedule of office hours for students to receive assistance.
"So, they can go to the CAS in the day or on the weekends, or they can come here Sunday through Thursday," she said.
Students can choose to study in the main room of the Center that features an open space with communal tables for small group work, an office space for the onsite coordinator, a receptionist area, large windows, and inspirational messages on the wall.
A secondary room with additional tables and chairs offers a quiet space for those seeking a less busy area to do study.
Both rooms feature furniture that is flexible and can be arranged to accommodate any type of study experience.
"We wanted to make use of these natural elements and let the daylight come in," said Priti Bhatia, assistant director of Facilities Management. "I wanted to create a space that would work for students and bring school colors, school spirit in the space."
The Center supports the efforts of the Clayton Success Initiative to find strategic methods of improving the academic experience for at-risk students and providing a supportive learning environment to ensure students graduate and earn their degree.
"One of the groups we identified early on were students coming in at admissions and were living with us and needed some strong academic support," said Stephen Schultheis, assistant vice-president for Enrollment Management. "We're excited about the support services we're providing."
Office hours for the Center are Sunday through Thursday from 3pm-12am.