The Future is Female: Karen Sullivan and why women give back
(April 6, 2021) -Beyond making an impact in business, women leaders have made major strides in putting dollars back into the community. Mackenzie Scott, philanthropist and former wife of Amazon founder Jeff Bezos, donated $5.7 billion in 2020, completely redefining what the face of philanthropy looks like.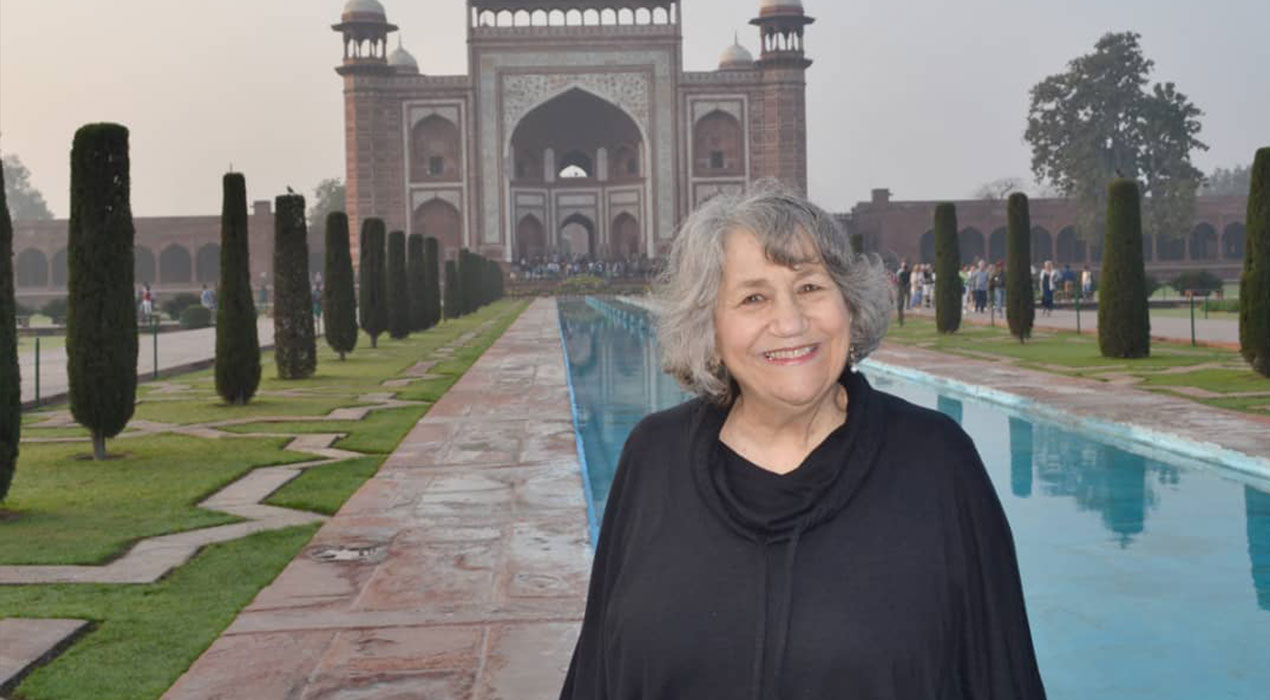 For Karen Sullivan, owner of Paragon Alarm Systems and Central Station Monitors in Jonesboro, Georgia, giving is about making an investment into the people that will shape a community. It's the reason why she has made it a priority to give to Clayton State University.
"I see nothing but positivity, growth and opportunity. The university has been very impressive for me because it has really recognized the need of the community," Sullivan says. "I told the president, 'you're the best kept secret in Clayton County.' The president said, 'well don't keep it a secret!'"
Through both of her companies, Sullivan established two $1200 scholarships at Clayton State University and is increasing the amount for both scholarships to help more students.
Sullivan says she chose to give to Clayton State because of its ability to meet the economic and educational needs of the south metro Atlanta area.
"I think the fact that Clayton State is so aware of what's going on in the community and so willing to adapt to the needs by providing and education through continuing education or through a bachelor's program," she says.
Adaptability is key to Sullivan's success with her own companies.
Started by her and her husband in 1970, the two saw the potential for a successful business when new technology arrived on the market for alarm systems through the phone lines. The couple started their business in their home, and by 1984, grew enough to move into an office space and hire more employees.
In 1990, Sullivan's husband died suddenly of a pulmonary embolism. It could've been a challenge for Sullivan to keep the business going, but the staff supported her to keep up operations.
"We fortunately had great employees that could handle things," she remembers.
And to be able to make sound financial decisions, Sullivan found herself at Clayton State taking accounting classes to learn new skills. She has since returned in the last few years to take courses in Excel and Word and has given her employees opportunities to take courses through the continuing education department.
"While it's a university, it's still small and intimate enough that you can get one on one help," she says.
Sullivan has also hired interns from Clayton State and hired one of her scholarship recipients to work for her company.
Her longtime love for Clayton State and its commitment to supporting first-generation college students is what led her to create a scholarship a few years ago.
"I'm from first-generation college graduates," Sullivan says. "My parents were married during the Great Depression when it started and didn't have a lot of formal education, but really valued education."
Understanding the difference education can make in one's life fueled her to make sure other students would be able to access a quality education.
That sentiment is something Sullivan imparts to everyone, but especially young women seeking to be leaders in their community.
"Invest in your education," Sullivan says. "Your education is your only way out. Someone can take a car away from you or they can take a fancy cell phone away, but they can't take away your education."