Kandis Webb: Alumni Spotlight
(March 8, 2018) - When I attended Clayton State, I was a Communications & Media Studies major, worked a full-time job at SunTrust bank, and completed two internships. One was at the Clayton News Daily newspaper in Jonesboro, GA. The other was for the Department of Student Affairs under the leadership of Director Deborah Dupree (Greer). Interestingly, my job at CareerBuilder might not have happened had her son not referred me to my first role in customer service/support.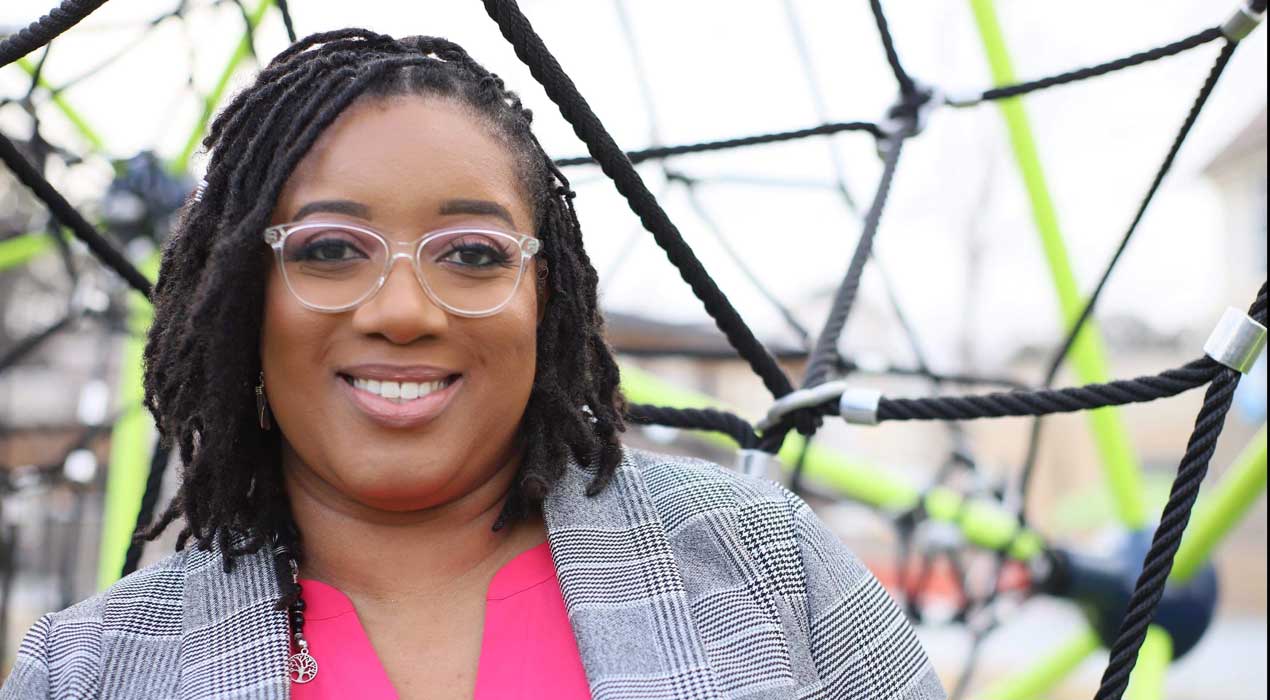 I learned a lot of things about myself in those internships, built lasting relationships, and gained some skills I still utilize today - in my regular job and in my coaching business. I'm so glad I did those internships. The professors I remember and will NEVER forget are Dr. Clark, Dr. Bonner, and Dr. Spence. They greatly influenced my journey, challenged me, and opened my eyes to seeing things from my own perspective and others' perspectives, too.
Can you describe what you do for Amazon?
In my current role, I serve as an Account Manager for the Amazon Pay team. In this role, I get the opportunity to work with popular brands to create frictionless ecommerce checkout experiences for customers who use Amazon Pay as their digital wallet.
My day-to-day consists of analyzing data and metrics to identify ecommerce optimization opportunities, meet with merchants about marketing opportunities to strengthen their brand awareness and drive new customers to their sites, collaborate with internal teams to deliver on mutually beneficial initiatives, and work on ad hoc projects and programs that will help our teams work more efficiently. I manage to find time for training and development, too, which is necessary when working for such a fast-paced company that offers a plethora of resources to grow both personally and professionally.
There is NEVER a boring day.
What made you want to open up you own business?
Empathizing with people who feel stuck in jobs that don't align with their life goals and dreams caused me to launch my own business. Talent Gratitude is a coaching and consulting firm that provides hard-working professionals with the clarity, confidence, and collateral to help them align their job with their life goals and dreams. Job stress is real and can kill. After experiencing work-related stress while I was in college and thought my heart was going to explode in my chest, I began working in the recruiting industry and realized why so many candidates don't get jobs - either their resume is horrible, they're applying for jobs that are too big or too small for them, or they just don't interview well. I want to help people find and get jobs that fit their needs and wants.
What services do you offer to your clients?
Right now, I offer one-on-one coaching (mindset and confidence), career and job search strategy planning, resume critiques, resume writing, LinkedIn profile optimizations, and mock interviews. By Q4 2020, Talent Gratitude will offer on-demand, budget-friendly coaching modules.
What made you want to become a member of the Alumni Association?
I really am proud to be a graduate of Clayton State University and I want to stay connected. The Alumni Association is doing some really great, fun things and I want to be a part of them. Also, growing my network and having real, mutually beneficial relationships with people is part of my #WorkLifeDreamsBalance strategy. No one who is "successful" is successful alone. Surrounding myself with smart, accomplished, and career-minded individuals is important to me. Also, I always look for opportunities to give back and help others. I believe being a part of the Alumni Association will help me do that, too.
As a life and career coach, what one piece of advice would you offer to alumni to improve themselves?
I recently posted about the "SELF-WORK" that I do. Basically, it involves getting to know myself deeper than the surface and understanding what drives me to be great or what keeps me stuck in not being great. So, the one piece of advice I would give is to fully come to know and understand WHO you are so that you can approach all things in life knowing how it does or does not align with what you desire. Our life experiences influence us on so many levels and it's important that we are emotionally intelligent enough to be aware of and in control of our truths, our why's, and our how's.