Homecoming reignites Laker pride at Clayton State
(February 17, 2020) -Past and present Lakers celebrated university pride during this year's week-long homecoming celebration. Students and alumni enjoyed a week of festivities across campus form Feb. 10-16, which culminated into two rousing homecoming basketball games won by the men's and women's teams.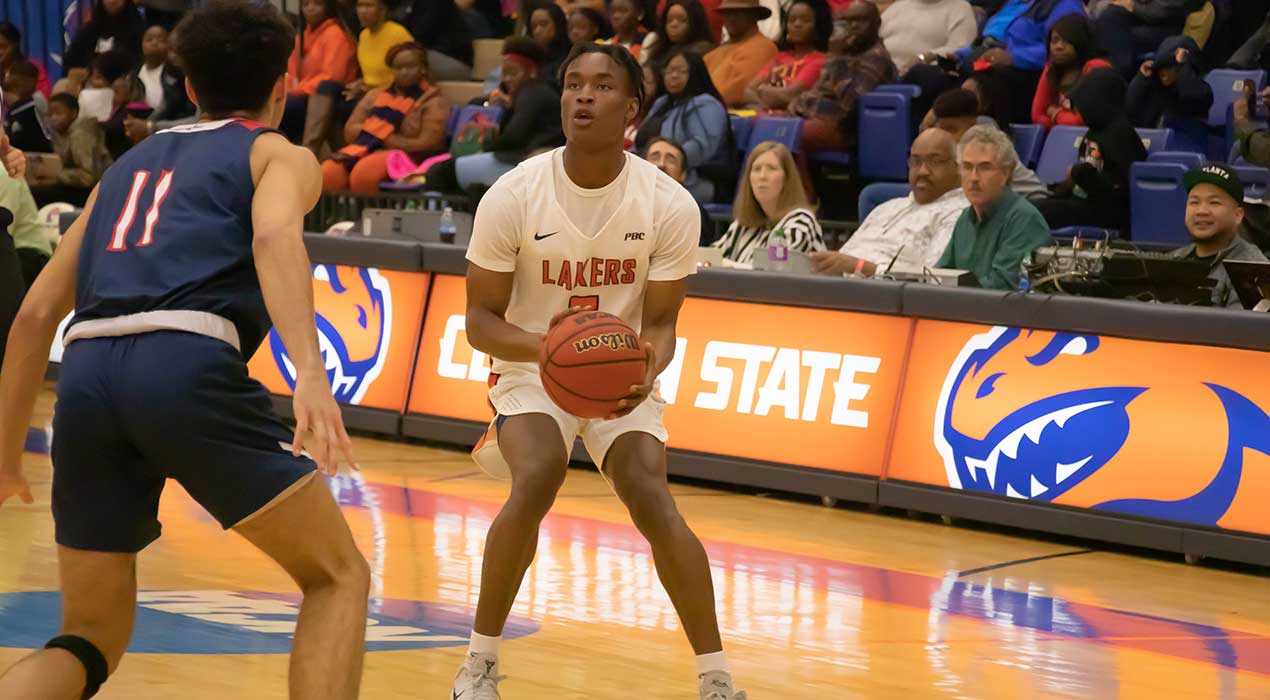 Homecoming kicked off in the University Center Monday morning with music, dancing, games and pizza provided by the Alumni Association. Throughout the week, Campus Life hosted several events including game night, the student choice awards, step show and a comedy show featuring comedians Ronnie Jordan, Reemo Rod, and Tyler Chronicles.
The university also unveiled during homecoming week its new Little Free Library located near the Clayton State University Retiree Association's Butterfly Garden. Stocked with books donated by the community, organizers hope the Little Free Library will become a gathering spot for those who have a passion for reading.
On Thursday evening, the Athletics department inducted four new members to its Hall of Fame—former student-athletes Judith Chime, Gordon Gibbons, Josh Grenier, and Michael Sloan.
Valentine's Day was incorporated into this year's homecoming with a "Brunch with Bae" breakfast held in the university's dining hall Friday. That same day, the university's homecoming parade made a comeback this year making its way around the campus and featuring marching bands from Clayton County public schools, in addition to decorated floats from different campus departments and student organizations.
Following the parade, students, faculty, staff, and alumni gathered around a bonfire to make smores and roast hot dogs in what could become a new Clayton State tradition.
Homecoming wrapped Saturday with a day of festivities. The Alumni Association held its third annual Homecoming 5K, this time with a twist—participants completed the first half of the course and then consumed a waffle before finishing the race.
Homecoming tailgate saw past and current students gathering near the Athletics Center just before the afternoon basketball games. Laker fans flooded The Loch to watch the men's and women's basketball teams face off against Francis Marion.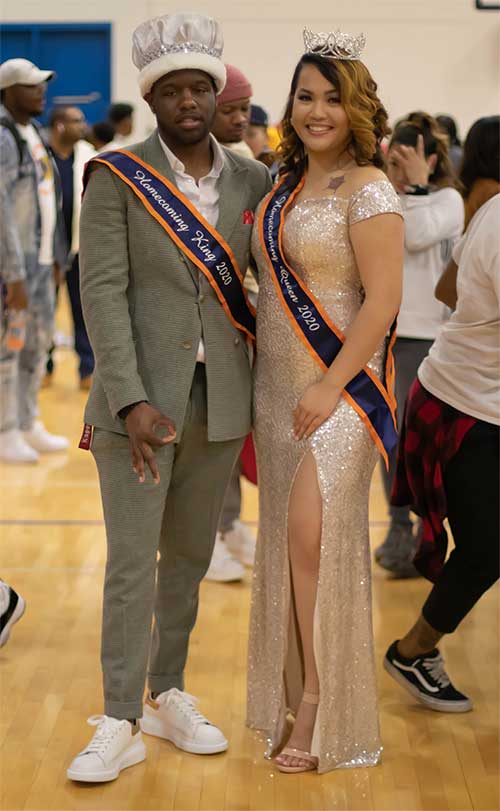 Both teams scored wins on the home court, with the men's basketball team beating Francis Marion 102-98, while the women's team won 76-58.
Check out more photos from Homecoming at our Facebook page. Remember to like us and follow!