Free COVID-19 testing held at Clayton State
(November 23, 2020) -Students in university housing, as well as Clayton State faculty, had the opportunity to get tested for coronavirus before heading home to family for Thanksgiving and winter break. The university partnered with Clayton County Fire & Emergency Services to host a COVID-19 mobile testing unit on campus in the Laker Hall parking lot from Nov. 16-18.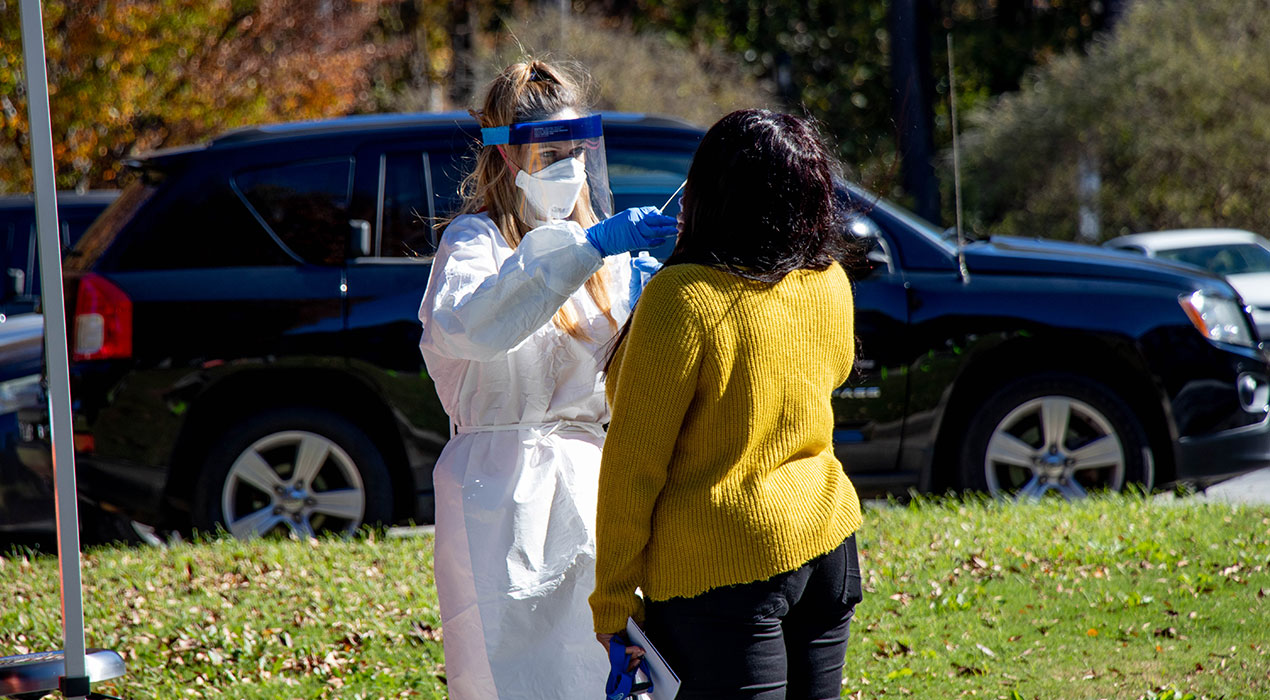 As we continue our mission to protect the health and safety of our student population and our campus family, this will offer another level of safety to not only our students, but their families and their communities by knowing their status before they return home," said University Health Services Director Polly Parks.
The United States has surpassed 11 million coronavirus cases and over 250,000 deaths according to data from Johns Hopkins University. Clayton County has reported more than 9,000 cases as of Nov. 19 based on data reported by the Georgia Department of Health. Analysts expect the number to grow as flu season begins.
Many students made the decision to get tested before heading home to prevent spreading the virus in their households.
"I decided to go get tested after someone in my class had recently tested positive, I did not want to go home and spread it to my parents who are a little bit on the older side," said freshman Noah Wasi.
Wasi said he advises everyone to get a tested and know their status to help save a life. His family is also taking precautions by keeping the holidays simple.
"I plan on hanging out with my immediate family," he said. "Normally, we do a big Thanksgiving and Christmas, but this year we will keep it small."