Clayton State joins public mourning of Congressman John Lewis
(July 22, 2020) -The Clayton State University community joins the public in mourning a Civil Rights pioneer and immovable force for good, Congressman John Lewis.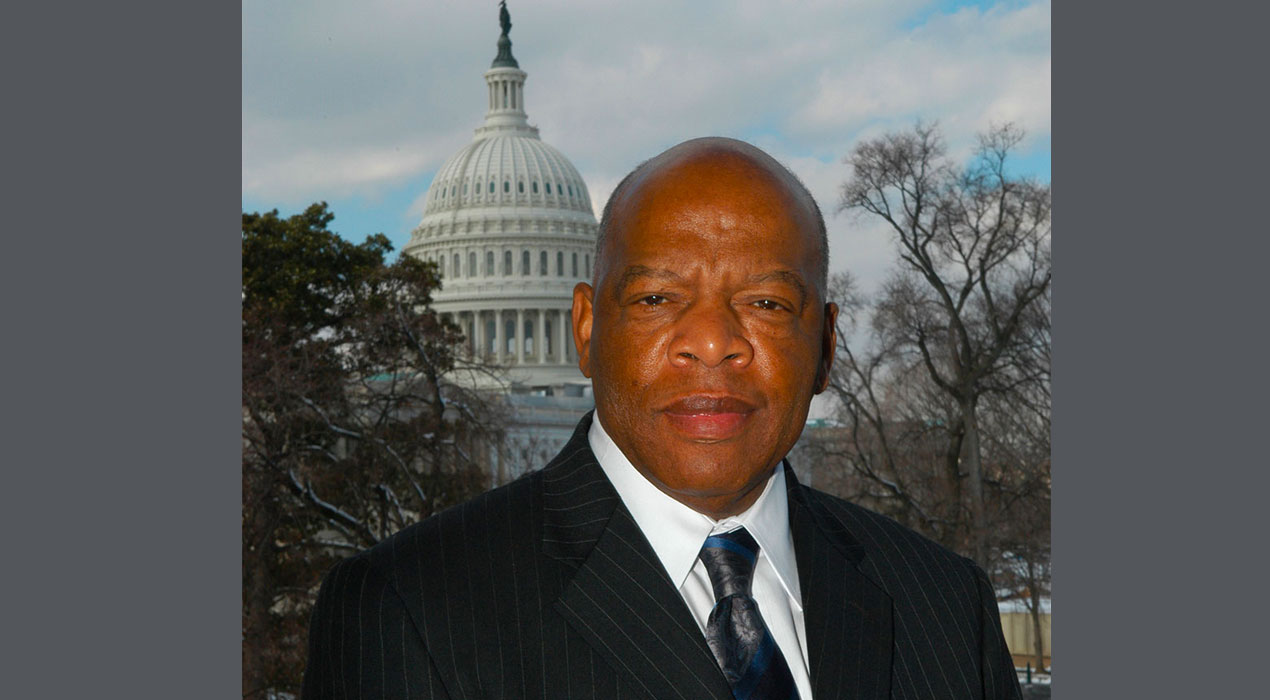 A son of Alabama, Lewis courageously led sit-ins and peaceful protests, emerging as a leader in the nonviolent movement for freedom and equality for marginalized individuals. Atlanta became his final home, and he was beloved here as a stalwart in the U.S. Congress who fought to ensure his constituents could access the resources needed to live and thrive in the city too busy to hate.
We were personally thrilled to have Congressman Lewis grace our campus to share stories of his life's work and honoring his friend and fellow Civil Rights leader, Dr. Martin Luther King Jr., during our commemorative celebrations.
Lewis taught all of us how to embody the ideals of perseverance, grit and a determined spirit to see all people live out the creed of this nation—life, liberty and the pursuit of happiness. As he said, his life's mission was to "get in good trouble, necessary trouble," and he did just that.

Each day at Clayton State University, located in District 5 that Lewis represented, we make it our mission to empower our students to go into the world and be transformative leaders in their communities. And we are committed to upholding Congressman Lewis's legacy by ensuring our students are equipped with the knowledge and skills to make positive change that creates a just and equitable society.
With the greatest of sympathies,
Dr. Tim Hynes