Clayton State's business school named one of metro Atlanta's largest schools
(August 17, 2020) - Clayton State University has been recognized once again as one of Atlanta's largest business schools, according to the recently released rankings from the Atlanta Business Chronicle Book of Lists.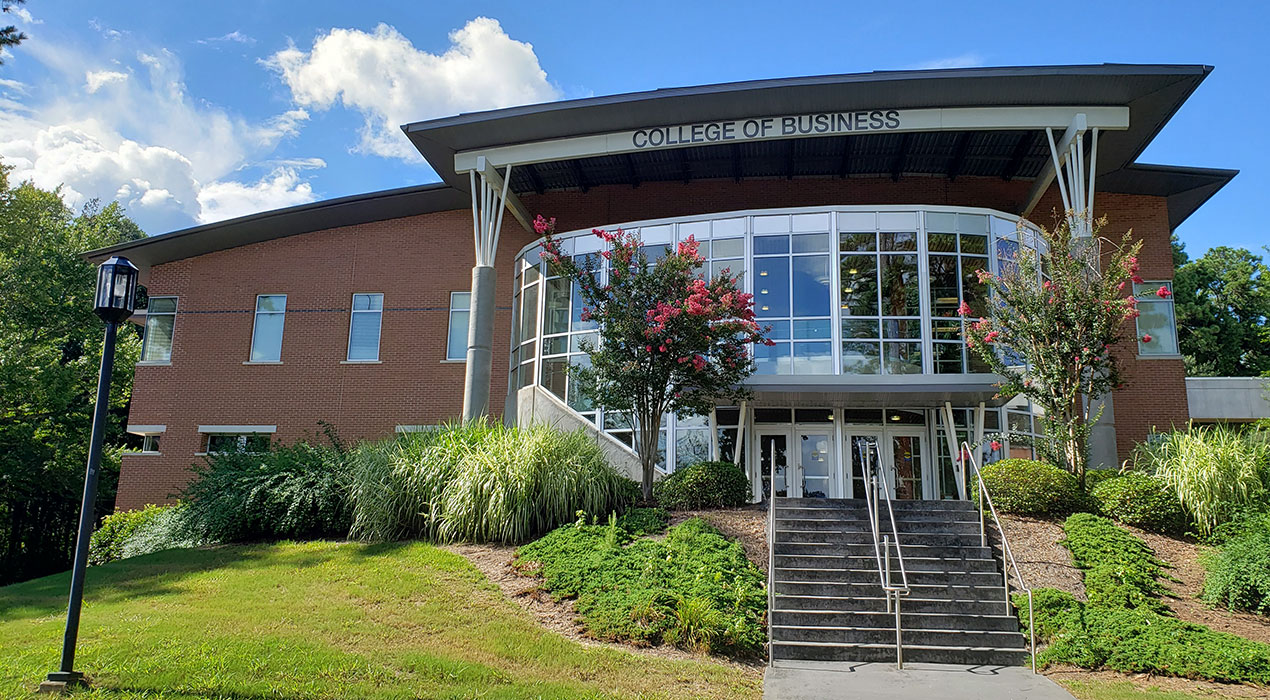 The College of Business moved up a spot to no. 8 spot for largest business schools in the metro area. The university ranked no. 9 in the previous year.
"With the growth in our MBA enrollment I expect us to move up this list," said Dr. Jacob Chacko, dean of the College of Business.
In the last year, Clayton State's business school has expanded its degree program offerings to include a Master of Supply Chain Analytics and a Master of Strategic Leadership Development. Students can also pursue one of six MBA concentrations including accounting, digital marketing, general business, human resource leadership, international business and supply chain management.
The College of Business enrolls 262 students in its Master of Business Administration programs, with 124 earning their degree online.