Clayton State VPA program represents Georgia at national music education advocacy summit
(October 16, 2019) - Advocacy is an ongoing task for music educators. Whether it be with staff and colleagues in the school building, citizens in the community, school system officials or elected representatives, music educators continually make the case for the importance of a quality music education for every child.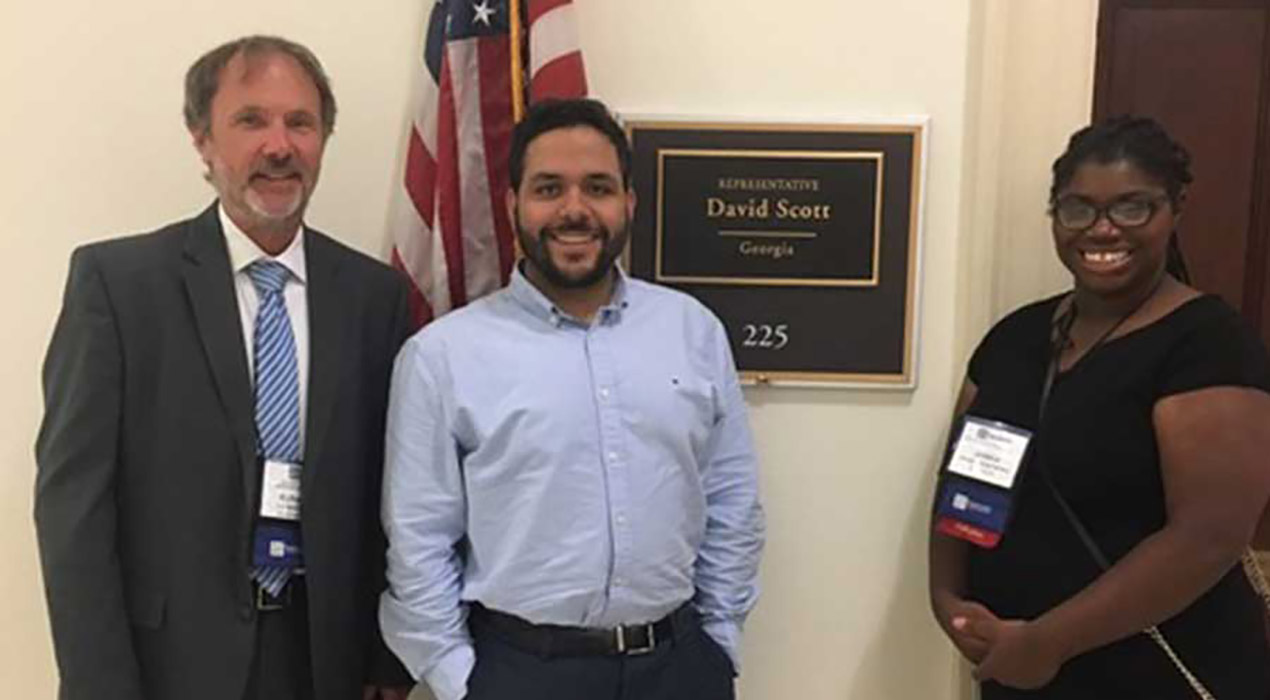 In July, Dr. Richard Bell, associate professor of music, and CSU music education major Jessica Hutcherson had a chance to take part in the annual Advocacy Summit in Washington D.C. sponsored by the National Association for Music Education (NAfME).
During the summit, they had the opportunity to learn about and get involved with NAfME's advocacy initiatives at the national level. Following training about pending legislation dealing with education policy and funding they traveled to the House and Senate office buildings to meet with staff members of Georgia's two U.S. senators and the Congressman David Scott. Pictured are Dr. Bell (left) and Jessica Hutcherson (right) with Leonardo Rodriguez (center), education staffer for Congressman David Scott outside Scott's D.C. office.