Clayton State University waives GRE and GMAT admissions exams for 2020 and 2021 applicants
(April 8, 2020) -Clayton State University is making it easier for prospective students to apply to graduate programs for the fall 2020, spring 2021, summer 2021, and fall 2021 semesters by waiving the GRE and GMAT admissions exams. The university's School of Graduate Studies made the decision to accommodate applicants affected by nationwide stay-at-home orders due to the spread of COVID-19.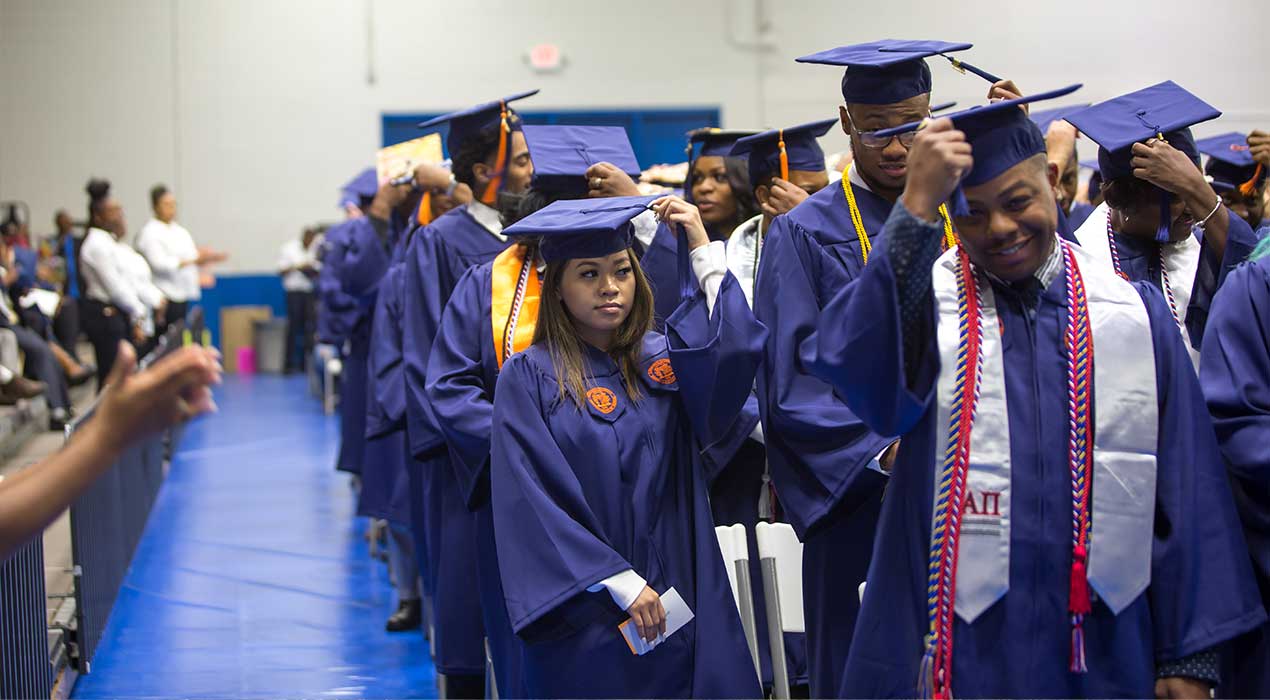 "Even as we navigate these unusual circumstances, the School of Graduate Studies is committed to helping our prospective graduate students continue their educational journeys," says Dr. J. Celeste Walley-Jean, dean of the School of Graduate Studies.
Walley-Jean says waiving the graduate admissions exams benefits applicants who may not be able to do in-home testing announced by Educational Testing Services (ETS), which administers graduate admissions exams including the GRE and GMAT.
All applicants should contact Graduate Enrollment Services at graduate@clayton.edu for other program admissions criteria.