Clayton State University to dispense 500 doses of COVID-19 vaccine during drive-thru event
(March 29, 2021) - Clayton State University will administer 500 doses of the Pfizer vaccine to members of the campus community and their families during a COVID-19 vaccination drive-thru on Friday, April 2 from 9 a.m. to 2 p.m.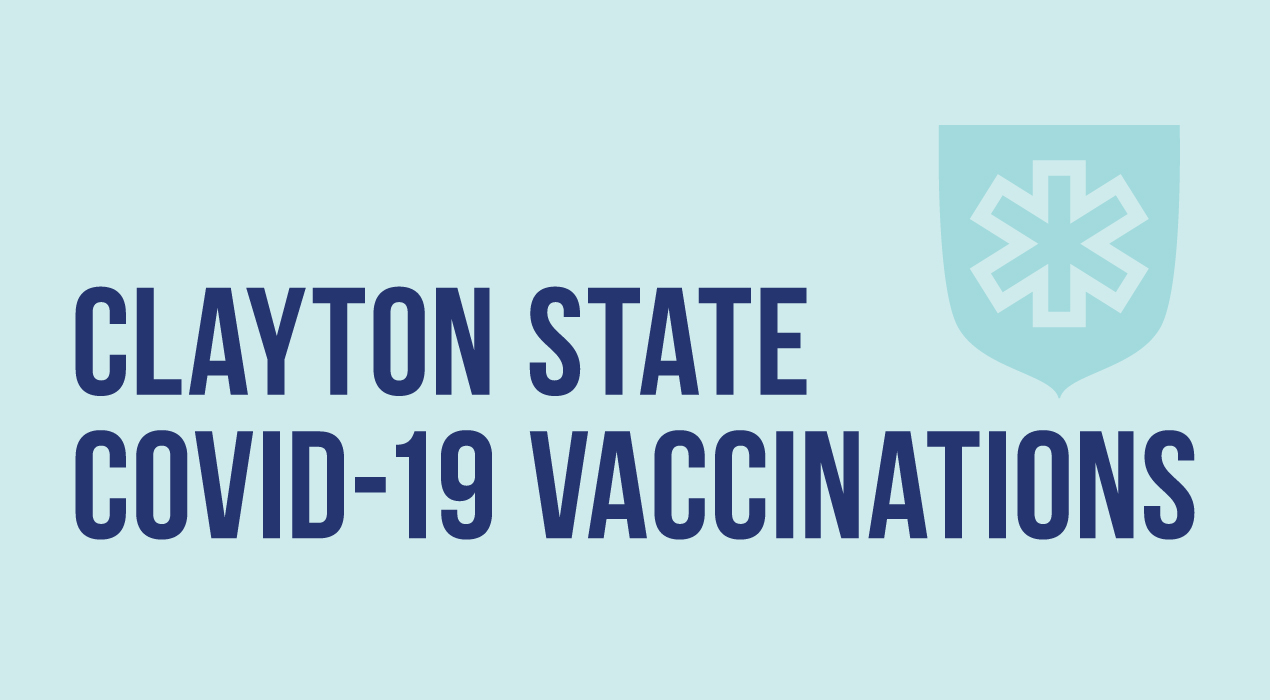 The event is open only to active employees and currently-enrolled students at Clayton State University and their family members. The drive-thru was developed in response to Gov. Brian Kemp's recent expansion of vaccine eligibility to all adults 16 years or older.
"Health Services is beyond excited at the high level of interest across campus in getting the COVID-19 vaccine," said Polly Parks, University Health Services director. "While we have been administering the vaccine in the office since the first week of January and we will continue to do so, it became very clear with the expansion of eligibility that took effect on March 15 that we needed to advance our efforts to our drive-thru plans in order to be in a better position to meet demand quickly and on a broader scale."
Students, faculty and staff were required to pre-register themselves and their family members for the drive-thru. Parks says she began working closely with the Georgia Department of Public Health (GDPH) and commissioner Dr. Kathleen Toomey in January in order for Clayton State to serve as a vaccination site.
Due to the overwhelming response from those on campus, Parks says her team is preparing to host a second drive-thru event on April 6.
"I am personally committed to making this an easy process while maintaining high safety standards so anyone associated with Clayton State University can help everyone by helping themselves to get this vaccine," she says.