Clayton State University reaches third highest enrollment in school's history
(September 28, 2020) -Enrollment at Clayton State University has reached its third highest point in the school's history. The university reported 7,045 students enrolled for the fall semester, higher than the previous year's fall enrollment of 6,879.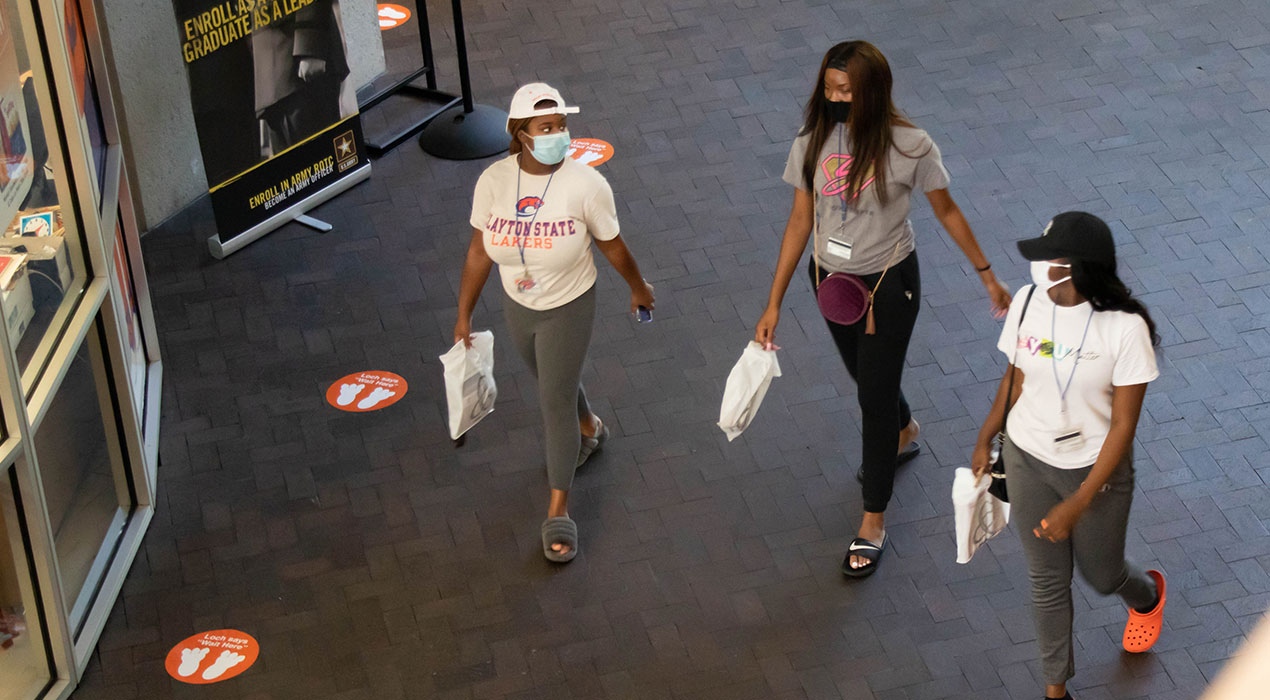 The freshman class exceeds 700 thanks to an 17% increase in traditional freshman enrollment.
Waivers for college entrance exams including the SAT, ACT, GRE and GMAT due to testing barriers because of COVID-19 helped offer a greater number of prospective students the opportunity to apply for admission to Clayton State.
"The fall enrollment period presented many challenges for our students and we pivoted the methods in which we serve students accordingly," said Dr. Stephen Schultheis, vice-president of Enrollment Management and Student Success. "A significant change was to offer undergraduate and graduate test optional admission's criteria which provided a greater number of students access to the opportunity of pursuing their degree at Clayton State."
Enrollment has also been boosted at Clayton State through strategies university officials have implemented to ensure students have the academic supports to achieve student success and stay on track toward graduation.
Those have included a summer preparation program for incoming students who demonstrate academic promise, a tutoring center established in university housing offering greater access to academic support around residents' schedules and an advising track to encourage students to take summer courses to graduate in four years.
The university has also expanded degree program offerings in the last couple of years to include master's degrees in public administration, supply chain analytics and strategic leadership development.
"It is important to highlight that as we pivoted, we were able to serve our students as we focus on student success. We've have been focusing for multiple years on improving our graduation rate which realized an increase of 9.6 percentage points in only three years," Schultheis said. "We're excited to see that we were able to increase the number of students pursing their goals of making their dreams real at Clayton State."
Additional enrollment facts:
Dual Enrollment realized the highest ever enrollment with nearly 1,000 high school students taking courses at Clayton State.
Graduate program enrollment has increased by 32% bringing Clayton State to its highest ever graduate enrollment.