Clayton State University President Tim Hynes to retire
(October 28, 2020) - Dr. Tim Hynes has announced his intention to retire as president of Clayton State University, effective June 30, 2021.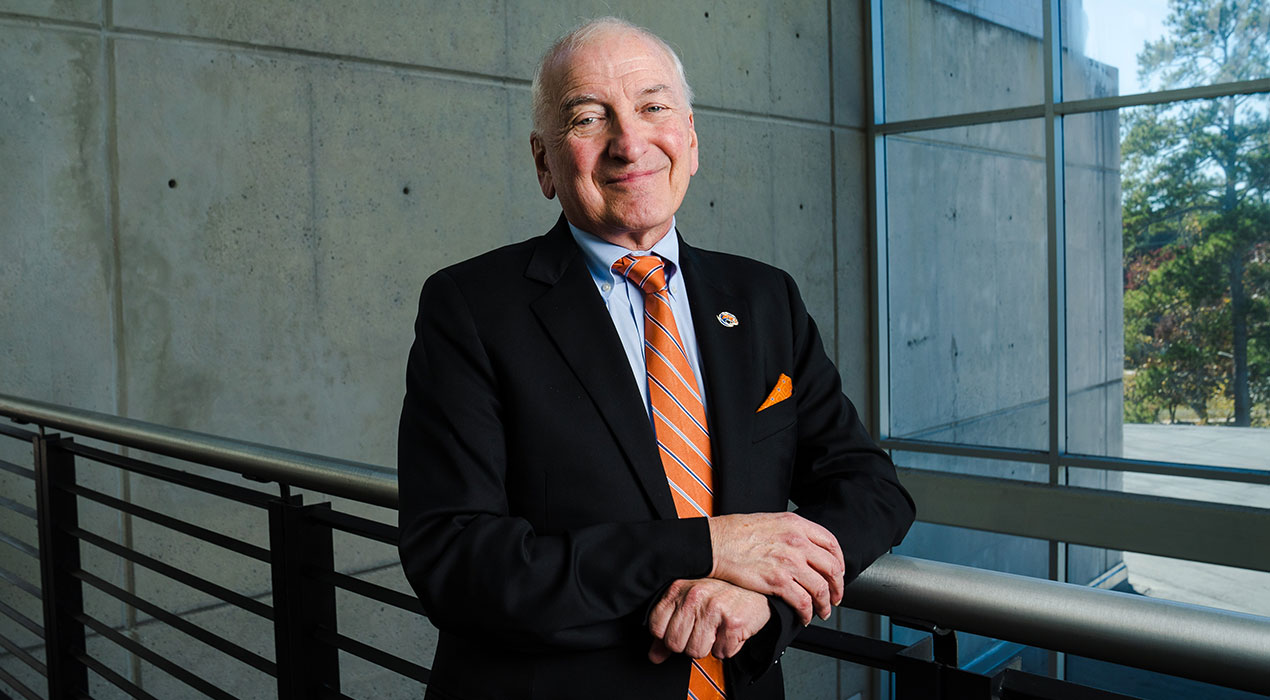 Dr. Hynes was first appointed as interim president in May 2009, an appointment made permanent by the University System of Georgia (USG)'s Board of Regents in February 2010. Next June will mark Hynes' 12th year at Clayton State and 25th year of service in leadership roles within USG.
"President Tim Hynes over the past decade set an outstanding standard for Clayton State University," USG Chancellor Steve Wrigley said. "He increased student support, expanded degree programs and focused on community engagement. He also sought out greater opportunities for students in careers that are critical to the advancement of this state, including teaching and nursing. Tim was the first in his family to graduate from college, and he always approached his job understanding why families seek better opportunities through higher education. I have known Tim for 20 years, and he has been a great leader for Clayton State. I thank him for his service to the University System of Georgia."
During his time as president, Hynes oversaw two iterations of university-wide strategic planning as well as the first comprehensive university fundraising campaign. The university also experienced a 9% increase in 4-year graduation rates, due in part to increased academic and career advising and academic support for students. In 2019, the New York Times listed Clayton State among 10 institutions nationally with the greatest level of graduation rates for students above what would have been expected by the income and other characteristics of the admitting class.
Clayton State has been recognized by the U.S. News & World Report as 36th in the South for Regional Universities advancing social mobility for students, and 8th nationally by the Urban Institute Center on Education Data and Policy for graduation performance above predictions based on student demographics. Seven of the last eight years, The Atlanta Journal-Constitution has identified Clayton State as a top workplace in Metropolitan Atlanta.
"Until the retirement date, I will serve USG, the university and its students with the same joy and enthusiasm I bring to work each day," Dr. Hynes said. "I have been grateful for the constant support of Chancellor Wrigley, the Board of Regents, multiple governors and members of the General Assembly for me and for the students of Georgia, especially the students of Clayton State."

Dr. Hynes earned both his undergraduate degree in mathematics as well as a Ph.D. in communication studies from the University of Massachusetts. He also holds a master's in communication studies from the University of North Carolina at Chapel Hill. He has edited 10 textbooks and authored more than 40 articles and scholarly papers.